Hello everyone, and welcome back to the Cognixia podcast. We are back with another interesting episode today. Every week, we get together to discuss a new topic from the world of emerging digital technologies – from new developments to hands-on guides, from things you should know to what you can do to embrace new tools and best practices, and so much more.
The ICC Men's Cricket World Cup is in full swing in India, packed with nail-biting action and some stellar performances by different cricketers and teams. For all of us at home, watching the matches on our televisions, laptops, tablets, and mobile phones, our match-viewing experience has been significantly enhanced in recent times. We can see the analytics and charts clearly on our screen, while chilling on our couches, munching on our favorite chips and dips. Like all sports, cricket has benefitted greatly by embracing technological advances. It has enhanced the experience not just for the players and viewers, but also for the umpires, commentators, coaches, selection committees, and a lot of other people.
"Cricket fans across the world will be able to experience and engage with the game like never before through new digital activities, placing fans at the center of the ICC Men's Cricket World Cup 2023," says ICC on their website.
ICC has shared that it is leveraging the ICC's first-of-its-kind vertical feed coverage to create highlights tailored for hundreds of millions of fans that access the content on their mobile phones and will be available to access on the ICC app, website, and the ICC Meta channels. ICC is actively leveraging its WhatsApp and Instagram channels to share exclusive news and videos, enabling millions of fans worldwide to stay connected and up-to-date with what's happening at the World Cup 2023. Exclusive content on both these channels includes match highlights, breaking team news, viral videos, etc.
ICC has also partnered with over 500 content creators across India, pushing the event on the Instagram Reels front big-time. These Reel content creators are being given exclusive access to the World Cup matches, so they can create engaging reels in their unique styles and share with their followers. Every match in this World Cup has a local content creator in attendance, who will be working on creating content in the local language and style.
For the very first time, the ICC Men's Cricket World Cup 2023 is providing individual player highlights for every player involved in the matches. So, after a match, fans can catch up on the highlights and details about their favorite player's performance.
Watching the matches, you would also have noticed the new and improved virtual reality shot tracker, showing fielding positions in real-time against ball trajectories, giving viewers and fans everywhere to get as close to the crease as virtually possible.
ICC has also partnered with Nium for the Next-In Hackathon, where the winning entry would allow the users to place the stadium in their living room, or wherever they are viewing the match, through 3D Augmented Reality further enhancing the live viewing experience of the viewers.
Another entry on the list of firsts for this World Cup, is the ICC partnership with FanCraze, offering Digital Collectibles allowing fans to own an individual, unique piece of history.
ICC also has a blockchain partner this time – NEAR. With NEAR's Operating System, they have a pre-match strategy challenge called Captain's Call which would give fans a chance to test their knowledge and exhibit their understanding of cricket as a sport. There are multiple exciting prizes to be won in these challenges.
Highlighting the digital offerings and partnerships that ICC has this time, Finn Bradshaw, the ICC Head of Digital said before the start of the tournament, "The ICC's digital offering for ICC Men's Cricket World Cup will be bigger and better than ever before. Years of planning have culminated in an array of experiences tailored for people across the world. We can't wait to bring hundreds of millions of fans closer than they have ever been to a cricket event before."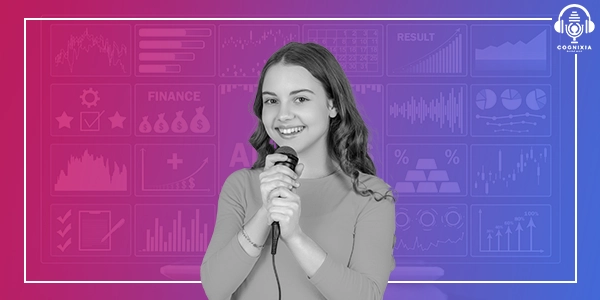 Remember how the stump lights up when it gets hit by the ball? Or the Hot Spot and Snickometer that are used by the third umpire to see if a batsman has edged the ball? The top-notch ball tracking for the new and improved Decision Review System or the DRS? The shot viewers that show the viewers how much bounce movement the bowler is getting? Those multiple camera angles highlighting a bowler or a batsman's technique and movements? Those stump mics relaying conversations in real-time?
All of these are enabled by the best of emerging digital technologies that are collecting data and inputs every second, countless algorithms that are processing all the data, clouds, software, and so many more technologies making all these developments possible. There are plenty of cameras and cutting-edge computer vision tech tools in the play of this World Cup. IoT and AI are extremely critical and useful, and significantly responsible for your rich viewing experience in the 2023 World Cup.
Similar advancements are being seen in other sports too, but in today's episode, we are limiting ourselves to just cricket. Bangalore-based startup – StanceBeam has an IoT-powered product that can be attached to the handle of the bat being used and it would capture all the data about the speed and angle of the bat at the point when the bat hit the ball and the two come in contact. Based on this captured data, players, coaches, selection committees, etc. can analyze the strengths, scope of improvement, and potential strategies for the player as well as the team.
Erstwhile Indian leg-spinner, Anil Kumble also has a startup – Spektacom, with one of its products involving a sensor that can be stuck to the bat to pinpoint the ball's exact impact location. Algorithms can then crunch the data to analyze the power of the shot based on how close it was to the bat's sweet spot, where the maximum impact and most powerful shots could be delivered.
With so many digital technologies and some of the best tech applications the world has ever seen, we are likely entering a new era of cricket, where technology and data are very powerful allies to have for every team. The impact of technology and data analytics is helping change the way the cricketing world goes about its decision-making, player performance analysis, broadcasting, fan engagement, and umpiring assistance. The ICC Men's Cricket World Cup 2023 is already turning out to be an unforgettable one and the technologies involved are making a deep mark on the viewing experience of millions of viewers and fans no matter where they are in the world.
With that, we come to the end of this week's Cognixia podcast. With the festive season upon us, might we say that now would be the perfect time to check out the amazing promotions and offers we have going on the range of our live, online, instructor-led training and certification courses? Visit our website www.cognixia.com to know more.
We will be back again next week with another exciting new episode of the Cognixia podcast.
Until then, happy learning!