Cybersecurity is presently a major concern due to the growing cyber threats in the world. Phishing, DDoS, internal data breaches, and many other threats that follow successful data breach standards are becoming more prevalent.
There is, nevertheless, a tremendous need in the data/IT security businesses as breaches of personal information are declining, but personal credentials breaches are rising.
Getting a Certified Information Systems Security Professional, i.e., the CISSP certification is the first step for you to take to enter this highly compensated field.
What is CISSP Certification?
The information system certification, also known as the CISSP certification, is similar to a PR certificate in that it grants you the flexibility to succeed and lead with the necessary knowledge and skill set to fulfill the demands of the cybersecurity sector.
It indicates that you are well aware of both current and potential risks. In addition, you evolve into a specialist with extensive knowledge of effective methods for averting any significant catastrophic hazards.
10 Reasons to get CISSP Certification
In every business, security experts are like the air we breathe for our information systems. And the CISSP certification acts as a filter; it elevates the experts' impressive depth of knowledge and breadth of experience relative to other security professionals.
This blog focuses primarily on the benefits of earning your CISSP certification. Even though there are many reasons to mention, we will limit the list to only ten.
Globally acknowledged

The CISSP certification is well-known and highly regarded by the majority of large corporations, like Google, P&G, IBM, and so on. They frequently look for CISSP-certified specialists and base their search on the fact that these people have the knowledge, abilities, dedication, and recognition necessary for a certain information security role. One of the most sought-after certificates in the field of information security is the CISSP.

Very popular

More than 140,000 workers have obtained CISSP certification, according to recent reports in (ISC)2, and it is recognizable in more than 160 countries. For more than 20 years, the CISSP Certification has been one of the most sought-after and widely used IT security certifications, which says a lot about its value.

Holding the court

One of the first information security certificates, known as the "grand-daddy" of all infosec qualifications, is the CISSP Certification. It has been drawing the most attention for over three decades.

High salary

Professionals with CISSP certification make 25% more money than their non-certified peers. According to a poll, it is among the top 15 most-paying positions, coming in at number 4.

The CISSP job's credibility

The relevance of information security is growing these days due to the proliferation of harmful software, an increase in cybercrime, and the emergence of new virtual and cloud computing sectors. This certification is a professional's reputation and marketability.

CISSP member benefits

Following successful completion, CISSP professionals can enjoy several advantages, including:

Free Webinars
Networking Possibilities
(ISC)2 Education discounts
Global recognition with (ISC)2 Global Awards Program
Journal of Information Security.
Free and Reduced-Price Events.

Stability

With over 80% of survey participants choosing to have little to no change in their work status over the previous years, information security is also one of the IT sector's most stable occupations today.

High-rate salary hike

CISSP professionals receive pay increases significantly faster than any other IT industry discipline.

Recent developments in technology and trends

Recent trends like bringing your device, big data, cloud computing, and social media interaction are spreading like wildfire in the business world. And as businesses swiftly adopt these technologies, the CISSP is becoming essential for handling key infosec responsibilities.

Managing a multidisciplinary setting

The industry requires information security professionals with well-balanced monitoring abilities and risk control with creative technical implementation. Interdisciplinary & cross-disciplinary are the buzzwords of this period.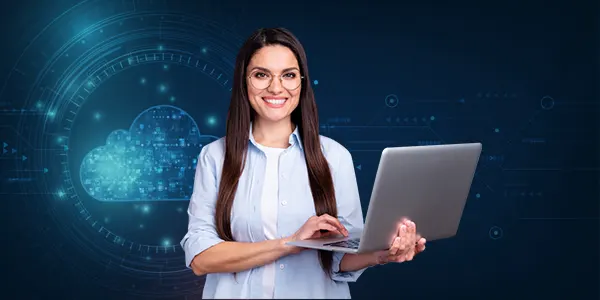 Read a Blog Post: The expanding role of CISOs and their growing demand
Advantages of CISSP Certification
It improves the organization's reputation and trust among its customers.
Confirms the organization's obligations to protect the information system.
It can unite employees from all over the world under one roof and share the same beliefs.
Enhances commercial relationships and revenues while fulfilling the mandate's demand for certification of service providers or subcontractors.
Helps in safeguarding sensitive corporate data.
Helps in protecting clients' privacy.
Helps in risk analysis and defensive system installation.
It makes the organization operate under local governing authorities' legislation.
Help comprehend catastrophe recovery procedures.
It helps establish the information system's security rules, protocols, processes, etc.
Additionally, the CISSP certification is a powerful and valuable networking tool. A management information systems bachelor's degree helps develop connections, and a master's degree in management information systems strengthens and broadens such networks. In the same way, CISSP certification enables those interested in cyber security to similarly broaden beneficial professional relationships as they engage through conferences and continuing education opportunities. As a result of the CISSP's single concentration on cyber security, certified individuals have the opportunity to form close relationships with other competent authorities in their specialized sector.
Understanding current, real-world information, and risks that the certification delivers is another CISSP benefit. The CISSP designation indicates that those who hold this prestigious designation are familiar with the cyber security challenges that organizations face in today's rapidly evolving digital world. It draws on education, professional experience, and intensive studying before sitting for the exam. The CISSP codifies and standards this information, even if it is frequently acquired in large part through prior education and job experience.
The certification serves as a distinct, immediately recognizable accomplishment in terms of practical cybersecurity abilities on many levels. This is an effective tool for daily operations, serving as evidence of expertise to coworkers and inferiors and as a marketing advantage when holders want new opportunities.
Final words
Professionals wanting to further their careers and education can take this course to advance their practical knowledge and managerial skills and concentrate on cutting-edge problems and opportunities in the field of management information systems.
Eliminate the chances of system failures and reduce the chances of losing important data with official CISSP training.
Once you have employees with the CISSP certification, they will demonstrate their skills to benefit your business with –
Full understanding of how to secure or protect confidential business data from hackers.
Skills to analyze risks and be aware of the common hacker strategies that can affect your business. They can determine the weak point of the organizations and work on them.
Aptitude in improving not only the customer but also employee privacy ensuring all the information stays with the business only.
Get (ISC)2 CISSP Training & Certification and increase your business visibility as well as credibility in the cybersecurity market. Cognixia is the world's leading digital talent transformation company that offers a wide range of courses, including CISSP training online with a comprehensive CISSP study guide.
Here's what you will cover in this course –
Learn and apply the concepts of security & risk management
Gain an understanding of security engineering to protect information by exploring and examining security models and frameworks
Learn how to identify, categorize, & prioritize assets
Examination and security network architecture and its components
Learn how to identify & control access to protect assets
Designing and conducting security assessment strategies, logging, & monitoring activities
Developing a recovery strategy and maintaining operational resilience
Learn how to secure the software development cycle