With the closure of the physical office, digital technologies have permeated every part of a company. The rising interconnection of the digital, physical, and cybersecurity worlds necessitates a leadership role that combines technical expertise with the ability to identify security objectives from a commercial standpoint. With a new wave of risks attacking organizations and an expanded breadth of what has to be guarded, the past year has accelerated the evolution of the CISO.
What is a CISO?
The post of Chief Information Security Officer (CISO) goes back to 1994, when banking powerhouse Citigroup (then Citi Corp. Inc.) experienced a series of cyberattacks, prompting the creation of the world's first professional cybersecurity leader. Since then, the CISO has become the executive in charge of securing a business's sensitive data & intellectual property and overseeing the firm's overall security. While the function was once very clearly defined along such lines, as the number of connected devices and data has grown, the role of CISO has radically expanded to take a more decisive & more strategic leadership role.
The CISOs' job role demands them to be business facilitators of a company rather than just security risk managers.
The CISO's responsibility now entails much more than just maintaining compliance requirements and ISO standards (although ensuring compliance with applicable regulations and laws is still a big part of the role). They are in charge of a company's security strategy and risk management, as well as identifying security vulnerabilities, keeping up with evolving technology, and providing resources to support the strategy. According to a 2019 survey conducted by 451 Research and Kaspersky, 70% of CISO respondents believe that greater emphasis on risk management is the most significant shift in the CISO's work, and risk management competence is one of the top three talents required.
Top Qualities of a CISO
Cybersecurity is a rapidly evolving profession. Many CISOs consider the requirement for speedy, experienced decision-making, structured thinking, and the ability to engage a non-security audience to be nearly second nature strategically.
Here are some key attributes that all CISOs must possess to flourish as a CISOs in today's digital world:
Matchmakers

CISOs must comprehend the whole objective and make strategic decisions that link security goals with overall company goals. Executives want CISOs to secure the organization to the advantage of the business rather than the harm of it. With that in mind, it's crucial to realize that the strength of our security stack's integrated collection of technologies and services may provide many benefits to our stakeholders that go beyond the typical. The capacity to link our efforts to both tactical and strategic advantages to company operations or even the bottom line that goes beyond conventional risk reduction is vital to the role, the team's, as well as program's overall success.

Relationship Builders

The CISO's job may appear to be all about security, but relationships ultimately define success. This may come as a surprise, given that security experts are often identified with their technical talents rather than their social skills. The most important component of the CISO function is to resonate with, communicate with, and understand the requirements and concerns of business units and their stakeholders inside a company. The actual strength rests in our joint awareness of stakeholders' demands and difficulties, security and compliance issues that we need their assistance with, and the range of technological and operational skills at our disposal.

Stakeholders we can assist now will support our cause tomorrow, especially those who are frequently security allies (legal, internal audit, enterprise resource management). Actual change to reduce business risks generally occurs through the perspectives of a network of change agents rather than just the dissenting voice of a CISO "winning the argument."

Servant Leadership

Set the plan, organize priorities at the "epic level," define a route for your team, and coach as needed. Don't worry about the minutiae; instead, focus on the results and allow the team figures out how to get there. As the team raises risks and difficulties, use your relationships to take them down, allowing the team to work toward the main risks & objectives iteratively. As previously stated, CISOs no longer have the time to oversee every aspect of the program and must instead empower the team to push strategic activities ahead.

Advocates

Finally, CISOs must push for robust cybersecurity infrastructures to secure their enterprises. This is no simple task since corporate executives are typically hesitant to invest in cybersecurity when they cannot directly see the risks in action. CISOs must emphasize the value of quality cybersecurity while also advocating for capabilities that will save firms money in the long term. CISOs must act as security organization advocates, pushing for what is required to be secure under any circumstances.
Where is the CISO Role Headed?
CISOs have traditionally centered around security strategy. They collaborated with stakeholders & direct reports to evaluate and rank risks & related threats and to build and expand programs and capacities to counter them. When a breach or severe security risk was discovered, it was their responsibility to lead the charge in resolving the issue. CISOs must now think about long-term business strategies as well as security strategies.
In the digital environment, CISOs must not only emphasize avoiding attacks but also design technologies that benefit the organization while keeping everyone safe. Continuous innovation, strategy formulation, and implementation are also part of the CISO's job role. It involves thinking not just about the risks presented to you but also about the threats to come and how to stay ahead of them while keeping the business's objectives in mind. The only way to remain solid despite digital services' fast-paced, ever-changing storm is to make decisions that integrate company strategy and security operations.
The CISO's position is expanding quicker than ever, and they have become a master of all security & business skills. On Monday, they're the avengers who keep cybercriminals at bay. On Tuesday, they strengthen the organization's overall security. By the end of the week, they become C-suite champions, reinventing the notion of security while generating significant business value.
As the function evolves, the CISO's depth and breadth of understanding about the company, its underlying technology, and its key risks will elevate the role outside of IT and make it a peer of the CIO. As businesses change, an increasing percentage of competent CISOs may be required to take on corporate risk management or infrastructure duties. The CISO job has a bright future as long as we stay focused on adequately aligning with the business & controlling risk around what matters most.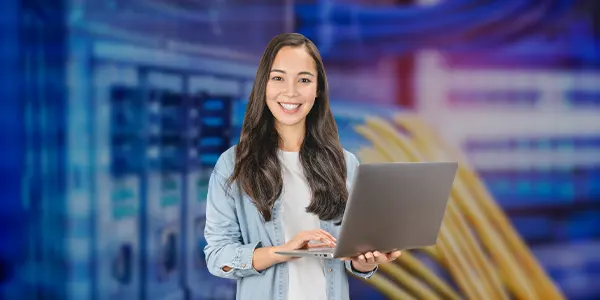 Get CISSP training
Eliminate the chances of system failures and reduce the chances of losing important data with official CISSP training.
Once you have employees with the CISSP certification, they will demonstrate their skills to benefit your business with –
Complete understanding of how to secure or protect confidential business data from hackers.
Analyze risks and be aware of the common hacker strategies that can affect your business. They can determine the weak point of the organizations and work on them.
Aptitude in improving not only the customer but also employee privacy ensuring all the information stays with the business only.
Get (ISC)2 CISSP Training & Certification and increase your business visibility as well as credibility in the cybersecurity market. Cognixia is the world's leading digital talent transformation company that offers a wide range of courses, including CISSP training online with a comprehensive CISSP study guide.
Here's what you will cover in this course –
Learn and apply the concepts of security & risk management
Gain an understanding of security engineering to protect information by exploring and examining security models and frameworks
Learn how to identify, categorize, & prioritize assets
Examination and security network architecture and its components
Learn how to identify & control access to protect assets
Designing and conducting security assessment strategies, logging, & monitoring activities
Developing a recovery strategy and maintaining operational resilience
Learn how to secure the software development cycle
Prerequisites –
Candidates for the CISSP certification should have at least 5 years of total paid work experience in two or more of the 8 CISSP CBK domains. Any extra certificate from the (ISC)2 authorized list, a four-year college degree, or a regional equivalent would qualify as one year of the necessary experience.
If a candidate doesn't have enough experience to qualify as a CISSP, they can still become an Associate of (ISC)2 by completing the CISSP test. After that, they will have 6 years to acquire the 5 years of necessary experience.