Hello everyone and welcome to the Cognixia podcast. We are in the midst of the festive season, and the end of the year is almost upon us, and just like that 2022 will come to an end in just another 2 months. The year went by quite quickly, we feel, didn't it? And this year, everybody has gone all out to celebrate, to spend, to learn, doing everything they dreamed of doing for the past two years but couldn't. If you are someone who sails in the same boat, consider upskilling or getting a certification to validate your skills. The world has changed considerably during the pandemic and in this new world, certification plays a very significant role in helping you stand apart among colleagues or fellow job applicants, which you already know is so critical in these competitive times.
Well, enough of the marketing bits, let's get on with the podcast, shall we?
In today's episode, we talk about a designation or job title, if you may, that is gaining huge popularity, and why your organization might be needing this individual. We are talking about a Data Quality Manager. This designation did not exist much earlier but as more and more organizations but as more and more organizations engage with cloud computing and realize the true potential by unlocking valuable insights, having a data quality manager is the need of the hour for countless enterprises.
Who is a Data Quality Manager?
According to a popular website – Techrepublic.com, a data quality manager is an individual "responsible for assessing, managing, and maintaining the data quality across an organization." The data quality manager works with various teams to ensure that all the data that is being collected and processed in the organization is consistently accurate and meets the regulatory requirements & compliances.
Data quality management is an increasingly critical aspect in every business and if it is not seen as critical just yet in your organization, you need to turn up the heat on this like yesterday. If not, try today.
What are the roles and responsibilities of a Data Quality Manager?
Let us take a quick look at the job description of a data quality manager, shall we?
A data quality manager would be responsible for making sure that the data collected by the organization is compliant with a set of standards laid out by the organization and also does not violate any regulations or compliances.
The individual would be responsible for monitoring the processes associated with the collection and some processing of the data, including but not limited to data acquisition, integration, and cleaning.
The individual would also ensure that the organization's standards get updated in line with changing requirements, compliances, business needs, etc.
The individual in the role of the data quality manager would constantly work to improve the data management systems – identifying the key metrics and measuring the performance, creating reports and presenting them to the management and stakeholders, and identifying & suggesting means and areas of improvement of the processes, etc.
The data quality manager may also be responsible for setting the data quality policy standards of the organization or at least find themselves sharing this responsibility with another team or individuals, but they will be a part of the process.
Who does a data quality manager usually work with?
Data quality managers would usually be a part of the data management or the data processing team or they may be individual contributors sometimes. They would regularly be interacting with individuals from the customer relationship management team, the marketing team, the operations team, the Salesforce administrators, and sometimes even outside partners like vendors or other stakeholders. Their role would be all about keeping the data clean, current, and compliant.
What does a data quality manager's task list cover?
The roles and responsibilities performed by a data quality manager could vary from organization to organization, but we have tried to put together an indicative list for you after consulting our pool of subject matter experts:
Build a data quality strategy for the organization
Review datasets collected by the organization regularly to ensure quality, completeness, compliance, and accuracy
Carry out the data quality research
Build data dictionaries and metadata repositories
Identify and suggest changes to data storage processes in the organization
Identify key performance metrics to measure the performance of the different data collection, storage, and management processes
Create reports based on findings and metrics and present them to the management and stakeholders
Oversee and manage the data quality to keep the organization on the right track at all times
Train other team members and employees from other teams on the data quality standards followed by the organization, how to uphold these standards, and dos & don'ts, etc.
Does that sound interesting so far? Let us make it a little sweeter for you. With the growth in cloud computing, data collection and processing has improved significantly, there is no doubt about that. This has also greatly increased the demand for skilled and trained data quality managers.
In fact, according to the US Bureau of Labor Statistics Occupational Outlook Handbook, it is one of the fastest-growing job titles in the US. The same trend seems to reflect across the globe as more and more enterprises join the data analysis bandwagon. And if the experts are to be believed, which they must since they are the experts, the job title of data quality managers is expected to see a whopping 36% growth in the coming decade.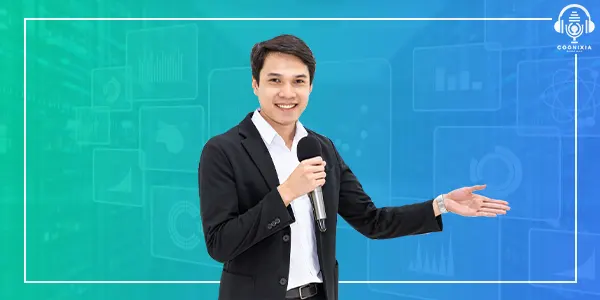 Now let us address the most important question of all.
What do you need to be a Data Quality Manager?
To start with, you likely will need a bachelor's degree in computer skills, statistics, data science, or similar fields or equivalent experience. Some experience in working with data, especially on the quality management side would be very highly preferred, of course! This should get you started. The key, we would say, is to identify your area of interest and accordingly, express your interest, take initiative, and even if you don't get the career upgrade you were looking for, keep working towards it. Things worth keeping usually take their time to arrive. If you plan to switch to this role, show your organization what you can help achieve in this role and why the organization needs to have this role if they don't already have it. Talk to people who are already in this role even if they are not from your organization, connect with them on the LinkedIn network and ask relevant questions.
One important thing – get your concepts clear on the cloud computing side. You will be using a lot of cloud computing to manage the data, so knowing the concepts, will help you maintain the quality and security better. The best thing to do is get an AWS certification. AWS offers a wide range of role-based and specialty certifications for individuals with varied interests and careers. A good starting point would be the AWS Certified Solutions Architect – Associate which will help you learn all the important concepts that you need to understand about cloud computing.
Cognixia's Cloud Computing with AWS online training will help you prepare thoroughly for the AWS certification exam. Our pool of experienced, certified trainers have years of experience in the field and are best placed to guide you with everything you need to ace the AWS online certification exam. So, check out the live online hands-on instructor-led AWS training and certification opportunities with Cognixia.
With that, we come to the end of this week's Cogixia podcast episode. Have some sweets, celebrate and be merry! If you are working in an office, go on, give it your best, your appraisal next year will thank you for it. If you are on leave, go be with your family, though we are honored & thankful that you chose to listen to us amid all the celebrations. We take your leave and get back to our celebrations now. Until next week then!
Happy Learning!