We live in The Project Economy today. Projects are the driving force behind how work is done. Projects are how change is realized. Projects are how value is delivered.
Open-source software is one of the most important and revolutionary developments of our time. Open source enables technology agility, giving users a range of different ways to solve the problems at hand while opening new opportunities for individuals and enterprises by eliminating the bottlenecks and limitations that often occur due to a lack of certain capabilities from the vendor on board. Besides this, open-source promotes a free exchange of ideas within a community which in turn drives creative, scientific, and technological developments.
This makes open-source tools extremely important to have for accomplishing various tasks and achieving various goals & outcomes. Open-source software licenses promote collaboration and sharing among team members and stakeholders. It also goes on to facilitate sustainability and improves efficiency.
One significant domain where open source tools are proving to be immensely useful (though they are super useful everywhere they get used) would be project management.
What is project management?
According to the Project Management Institute, "Project management is the use of specific knowledge, skills, tools, and techniques to deliver something of value to the people.
What are projects?
Again, according to PMI, "Projects are temporary efforts to create value through unique products, services, and processes".
What are the best open-source tools for project management?
Here are the best open-source software for project management:
OpenProject
OpenProject is a web-based, open-source project management software. It is immensely useful for teams spread across multiple geographical locations as the tool is location independent. OpenProject helps teams track their projects in a hybrid, collaborative environment with ease. The tool offers users useful features like project planning & scheduling, cost control & budget management, collaboration & communication tools, bug tracking, etc. The tool is a good fit for both agile as well as traditional project management methodologies.
Tuleap
Tuleap is a web-based, open-source software for project management & collaboration. It is a highly preferred tool for software development teams, especially those who have adopted the DevOps culture. It offers users some very useful features like ticketing, bug tracking, agile planning, document management, version control, continuous integration, and a customizable workflow. A big advantage of using Tuleap is that it can be installed on-premises as well as used on the cloud.
Orangescrum
Orangescrum is an open-source tool that offers enterprise edition as well as versions for use on the cloud and on-premise. If you are looking for an all-in-one tool to manage projects that are in the agile environment as well as in the traditional environments, Orangescrum is the perfect choice for you. This open-source project management tool offers useful capabilities like task management, project tracking, time tracking, resource management, collaboration among teams, reporting a bird-eye view of all active projects with dashboards, etc. It also offers data security with SSO, LDAP, and RBAC features.
Taiga
Taiga is a desktop-based open-source project management software that helps facilitate the management of projects, tasks, workflows, etc. in a collaborative manner as well as in Agile. The major USP of Taiga is that it is very lightweight and super easy to use. Moreover, it offers integration with renowned development tools like GitHub and GitLab. It also includes Kanban boards, burndown charts, as well as backlog & sprint planning for users. To top it all, the tool is available in 20 languages so people all over the world can comfortably and conveniently use it.
ProjectLibre
ProjectLibre is touted to be the best low-cost alternative to Microsoft Project. To date, this open-source project management software has had over 6 million downloads in over 193 countries. ProjectLibre is a desktop-based open-source project management platform that enables users to create & manage tasks, schedules, budgets, resources, etc. for all their active projects. It is also a popular cross-platform application that works smoothly on Windows, Linux, as well as macOS. One useful feature of ProjectLibre is that it offers the capability to create Gantt Charts, PERT charts, network diagrams, and resource allocation maps, conduct critical path analysis, as well as gives access to many other project management tools.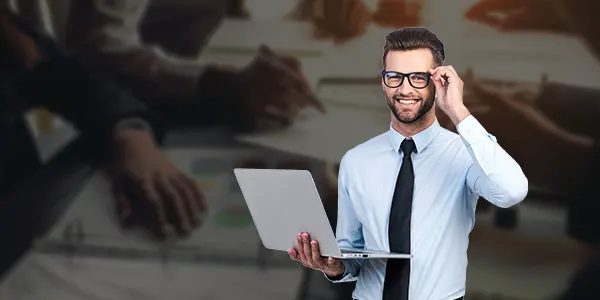 Read a Blog post: What is the role of the P3O model in project management?
What to look for when choosing open-source project management software for your business?
When looking for open-source project management tools for your business, there are some questions one must ask before making the final decision, such as:
What is the source code availability?
Is the community for the tool active?
How often does the tool roll out an update?
What are the project track records?
How easy is it to modify the source code?
How does the tool fit with your project plan?
How are the task management capabilities in the tool?
Does the tool help you save actual costs?
Does the tool help facilitate and encourage collaboration?
What are your specific project management needs and which tool will help achieve them effectively?
How complex is the tool?
How well-equipped and skilled are your team members to work with the tool?
These are indicative, not exhaustive questions that could help you make the right choice when deciding on which open-source project management tool to use for your business. Apart from this, some questions can be very specific to your requirements and needs. In essence, open-source project management tools are immensely useful and beneficial for individuals as well as businesses and it is highly recommended to use them if they fit your unique requirements.
Learn PMP with Cognixia and upskill yourself
The Project Management Professional (PMP) certification is the most sought-after project management qualification. PMP certification enables project managers to operate remotely across several sectors and from anywhere globally.
Active professionals create the training course, and then the project management community evaluates them before releasing them to ensure that it always represents the status of the profession. Organizations are now emphasizing the development of leadership, negotiations, and dispute settlement abilities, in addition to conventional IT and technical talents. We give the most up-to-date training suited to the industry's need for workers with the necessary capabilities through our globally recognized PMP certification.
This PMP online training includes a variety of concepts. It explains the distinctions between project management & operations management. Cognixia's PMP Certification Training has been intended to assist managers/professionals in managing projects more efficiently and effectively by utilizing the Project Management Life Cycle.
Cognixia – the world's leading digital talent transformation company – offers learners the official PMP-PMI Certification Training. We provide an extensive online PMP training program that consists of multiple project management training modules. This PMP training course will cover a wide range of topics – taking you through various aspects of project management & operations management.
The PMP certification course has been designed to help you manage big projects more efficiently and effectively with the help of the Project Management Life Cycle.
Under this course, you will learn:
What project management is
What are project management's basic characteristics are
How the strategic management works in the project management office
Project management lifecycle
Best practices – project management
The PMP certification exam