When it comes to finding a good IT professional, about one-third of the managers responsible for hiring and recruitment go unsatisfied every year. Talent shortage and lack of skills have been highly reported by them in Q1 of the year 2018. Not only technical background people but those coming from marketing, finance, sales and several other departments, are found to lack the required skills.
The combination of both soft skills as well as hard skills is a necessity if you want to fit in the recruiter's wannabe list in 2018 and the years to come. Here is a list of top five skills that you would need as an IT professional for faster hiring, or as a recruiter you would look for in a professional while hiring him/her for your company.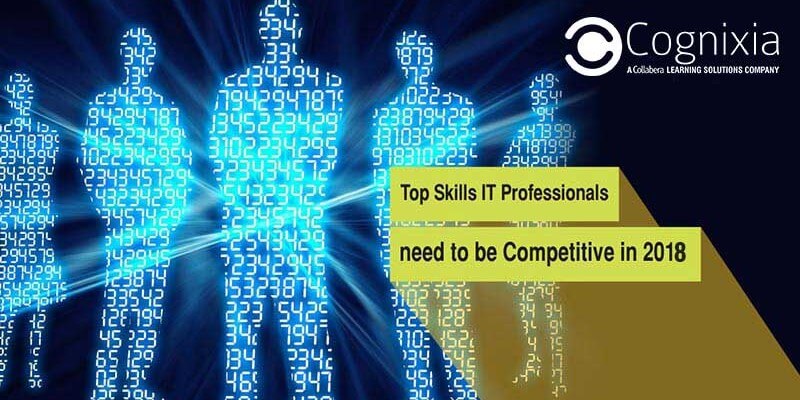 Ability to Cope up in a Diverse Environment

In a workplace, there are employees from at least more than two generations working together under one roof. This is usually done to bring in different views, ideas and building a strong foundation of a company. And therefore, it becomes very crucial for everyone to understand and work well in the diversified environment.

Moreover, this becomes very challenging for the managers. The fact that each individual is different and needs a different style of understanding should be well taken care of.

Ability to Resolve any Conflict

Conflicts are bound to happen. They are just inevitable. Whenever there are people with different backgrounds and cultures, different expectations, personalities, conflicts are certain to happen.

Nowadays, companies are taking more care of this and focus on hiring professionals, who can not only work well with other team members but also be able to address the issues as soon as they arise.

Apart from that, the recruiters try to find candidates who are excellent at non-violent communication, that is, they have the art of speaking after thinking. They prefer offering jobs to candidates who give voice to the conflicts with the right words and are found to be patient.

Willingness to Learn New Things

All the concepts and trends in the IT industry change like a flash these days. You cannot expect yourself to stand tall by being master of only a few technical skills. It is very important that you are flexible, adaptable to the new and upcoming trends and have an openness to constantly learn new things.

Until and unless you are open to new concepts and challenges, nobody can help you in learning them. Should you be concerned about your job and being marketable in the years to come, it is very crucial that you have the willingness to keep yourself up to date and learn new things.

Strong Communication Skills

Undoubtedly, having technical skills are of greater priority and would help you land at a good job position. However, having strong communication skills would be a great plus in your personality as well as the resume. Daniel Alexander Usera, who is a well-known professor and career consultant at Arkansas State University said that communication skills paired up with technical skills is a very crucial step responsible for advancing in your career as an IT professional.

Until and unless a professional can communicate well with other team members and/ or the clients, senior staff and so on, the technical skills alone will not take him/her quite far. Having strong communication skills are required to move from one rung of success's ladder to another above it.

Ability to Understand and Analyse the Data

Apart from the four behavioural skills mentioned above, this is one exceptionally important technical skill, which is expected to be present in all the professionals.

Anything that happens around you or anything you do, is done for some of the other purposes. Now, to get to that purpose, we need to cross several stages. Planning, processing, strategising, and introducing the right people to work and so on. Each and everything associated bring along the relevant data. In order to get ahead in your career, you need to be able to understand and work according to the analysis.
Analytics can not only help in targeting a large customer base but also help in retaining them for long. By learning to analyse various factors, like the demographics, behaviour, age, gender, etc., of your existing customers, you can revolve your strategies around them and help grow your company's business. This is modern days has taken shape of Big Data Analysis and the demand for Big Data and Analytic professionals is touching the sky.
Having 250+ highly skilled and experienced professional trainers, we at Cognixia, provide online training in various disciplines. Ability to analyse data being one of the very high priority learning skill on our portal, we take pride in training   10,000+   professionals so far.   You want to stay ahead in the game; we will make you achieve your dreams and goals faster and easier.