5G is gradually being rolled out across the world. Smartphone manufacturers are launching their new 5G phones. The 5G networks not only offer faster data speeds, but also lower latency, increased bandwidths for users and a lot of other benefits. Telecom operators will soon start rolling out 5G networks in different circles across territories, which would make 4G a thing of the past, blessing users with faster downloads, smoother streaming and so much more. Experts say that some of the best use cases of 5G haven't even been thought of yet, which showcases the power of 5G. Here's a quick glance at a few things that 5G can do, which 4G could never do.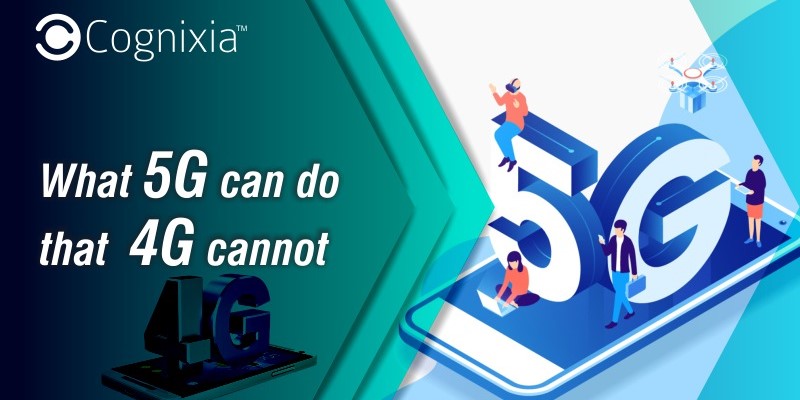 8K video streaming
Even over 4G, users tend to avoid streaming 4k videos. But with 5G, streaming 8k quality videos without waiting for buffering would be a reality. 5G makes it possible to transfer larger amounts of data in the same amount of time, enabling streaming higher quality videos quickly and smoothly.
Downloads in a jiffy
Not only could one easily access and stream higher resolution video content over 5G, users could download huge amounts of content in unbelievably short spans of time. The same thing could be done over a 3G or a 4G network, but the difference in the time taken by each of the networks to accomplish the task will point out towards 5G as the ultimate winner. This would also enable users to access bigger games and apps, with much better graphics and a lot of other features.
Online gaming with quality equivalent to consoles and no lag
For the gaming enthusiasts, gaming on mobile phones isn't always the preferred option, with most gamers choosing to play over their gaming consoles rather than smartphones owing to relatively poor quality graphics, lower speed as well as higher latency experienced on smartphones. But, 5G might change these preferences. With 5G, when you input a command in a game, the action will happen instantly, so no missing out on the crucial thrills because of a lag. 5G would even encourage closer to console quality and details gaming on smartphones, enabling multi-player modes too.
5G will not only enable streaming the games, but also enable moving the processing to the cloud. There would soon be detailed virtual reality games, way beyond what the Google Daydream or the PlaystationVR currently offers. And all of this, on a smartphone, or even just a VR headset!
Virtual Reality powered live streaming
With 5G, users could experience live sporting events or concerts from the comforts of their homes, and have an experience of a lifetime. Though there is nothing new concept, owing to lack of capable network speeds, this has remained in a latent phase so far and it is rare to find this happening. 5G is definitely going to change this, for the better – bringing alive events and making the concept of buying insanely expensive tickets a thing of the past.
Holographic calls
You have heard of video calls, but have you heard of holographic calls? Vodafone has successfully tested this concept over 5G, and has found amazing results. With holographic calling, you could call someone, and no matter where they are actually, on the call, you will experience being in the same room as the other person! 5G is sure to make the world a much smaller place where geographical distances won't matter!
More powerful augmented reality
Imagine driving in your car down a road with a friend, and both of a billboard on the roadside, but the content of the billboard is different for both of you. This billboard has personalized content for each of you, projected through your car's windshield or through your smart glasses. 5G could make this a reality in the near future. This is something that just couldn't happen over 4G.
Autonomous vehicles becoming commonplace
It will not be something 4G could do, but 5G will definitely make autonomous vehicles mainstream. For an autonomous vehicle to function effectively, they need to be able to send and receive data to and from other cars, smart road, etc. as quickly as possible; and this is only possible over 5G.
Smart homes and smarter cities
Our homes are becoming smart homes, as are our cities, and 5G is only going to put in a further push on these initiatives, bringing to life concepts that wouldn't have seemed so real until now. Today, we have smart TVs, smart ACs, smart lighting and so much more in our houses, while our cities are also enveloping seamless internet connectivity everywhere. 5G would help our homes be even more connected and smarter. It would also help our cities to monitor pollution, vehicular traffic, pedestrian movements, utilization of energy and water resources, and so much more in real time. This could lead to smarter resource utilization and a better quality of life for the people.
As telecom operators are testing 5G networks, industries are also experimenting how they can make the most of this development. One of the most deployed technologies in the times of 5G would be Internet of Things. Cognixia – a digital workforce solutions company offers comprehensive IoT training and certification programs that equip participants with the knowledge and skills essential to build a flourishing career in Internet of Things. A certified IoT professional would be able to climb the ladder of success and make the most of the 5G revolution.