With the Azure cloud up and running since 2010, Microsoft is competing in the cloud market with two major competitors, Amazon's AWS and Google's GCP. Along with Infrastructure-as-a-Service (IaaS), Microsoft Azure focusses more on Software-as-a-Service (SaaS) and Product-as-a-Service (PaaS) that integrates with technologies like IoT, AI, Machine Learning, etc. which makes it a good competitor. Various businesses are investing a lot in cloud services, and Microsoft Azure has proved to be a one-stop solution for many that cater to their cloud-based needs.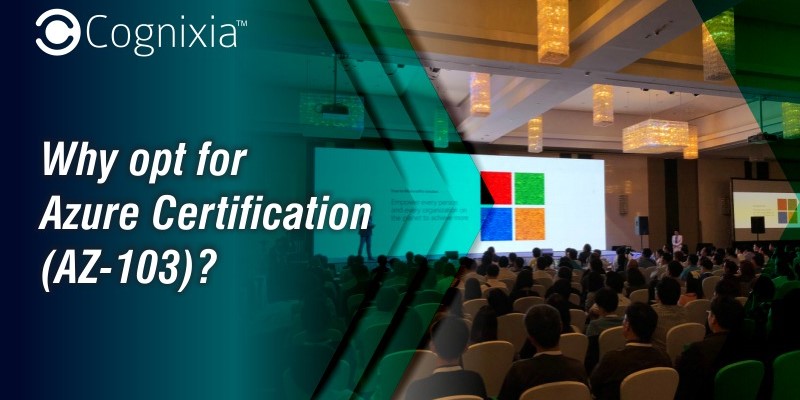 IaaS and PaaS are the key features that draw organizations towards Azure. PaaS provides the atmosphere to develop faster and scalable products, while IaaS enables businesses to get their framework established on the cloud. Azure even has a wide range of SaaS features that supports amazing cloud-based apps with a pay-as-you-go model. This model is effective to many Azure services, even IaaS and PaaS. These offerings by Microsoft are leveraged on by companies to build efficient, scalable, and multi-platform applications in a much faster and easy way. The Azure cloud-based storage and applications are efficient, flexible, and secure. There are also regular updates provided for the platform, which ensures customers get the benefits of the latest features.
Microsoft reports
The widespread adoption of Azure has increased the demand of professionals skilled in working with Azure. For this, Microsoft offers role-based certification programs that validate an individual's skills in a particular role. One such certification track is the AZ-103: Microsoft Azure Administrator certification. Announced in March 2019 and valid from 1 May 2019 onwards, this is the only certification exam an individual needs to clear to earn the Microsoft Certified: Azure Administrator Associate certification. Previously there were two certification exams – AZ-100: Microsoft Azure Infrastructure and Deployment, and AZ-101: Microsoft Azure Integration and Security, which one need to clear to earn this role-based certification. Both of these were retired on1 May 2019.
AZ-103: Microsoft Azure Administrator
AZ-103: Microsoft Azure Administrator is a certification exam for administrators. On clearing this exam, participants earn the Microsoft Certified: Azure Administrator Associate certification which validates an their proficiency with the Azure platform and their technical expertise to efficiently manage and carryout effective implementation. Tasks like implementing and maintaining the Azure cloud, dealing with storages, utilizing the different Azure cloud solutions, analyzing the best usage of application services, creating and scaling virtual machines, handling virtual networks, ensuring the security of all the data, etc. are some of the responsibilities of an Azure administrator. Azure administrators implement, monitor and maintain Microsoft Azure solutions, including major services related to compute, storage, network and security.
The AZ-103: Microsoft Azure Administrator certification examination covers of five domains –
Manage Azure subscriptions and resources
Implement and manage storage
Deploy and manage Virtual Machines (VMs)
Configure and manage virtual networks
Manage identities


Before enrolling for a certification exam, it is important to gain sufficient knowledge in this area. Cognixia's comprehensive preparatory training program provides hands-on experience and knowledge, helping participants prepare thoroughly for their exam. The training is led by industry experts and discusses all the domains covered in the certification exam. To know more about our Microsoft training and certification programs, please visit