Hello everyone, and welcome back to the Cognixia podcast. Every week we gather here to discuss a new topic from the world of emerging digital technologies to inspire our listeners and help them learn something new.
If you've been keeping up with our recent episodes, you know that we just concluded our special five-part series on ChatGPT. For five weeks, we discussed different aspects of ChatGPT, what it was, how it helped, the risks involved, how its capabilities could be leveraged, whether ChatGPT will steal your job, and so much more. If you haven't listened to that series, we strongly recommend you do, you totally do not want to miss this. You can also add the episodes to your list and save it for listening later if you like.
Now, coming to today's episode. Since we got such an amazing response for our five-part series on ChatGPT, we felt we need to do something to thank our listeners for all the love and support they had extended to us. With that in mind, today's episode is a kinda bonus episode, as a gift or a thank you for all your support.
In today's episode, we will talk about the most recent development in the AI space – GPT-4. A lot of you would have already heard about it, some might even be on the waitlist to get the API, and some might have tried it and tinkered around a bit with it, though we are sure, some are still to discover it. No matter where you stand, we can promise today's episode should help you get a lot of information about GPT-4.
GPT-4 is the latest milestone in OpenAI's effort in scaling up deep learning. GPT-4 is a large multimodal model which is of course not as capable as human beings in a lot of real-world scenarios, it can still be said to exhibit human-level performance on various professional and academic benchmarks. If the claims on the OpenAI website are anything to go by, GPT-4 has passed the simulated bar exam with a score around the top 10% of the test takers. OpenAI has taken 6 months iteratively aligning GPT-4 using lessons from the adversarial testing program as well as ChatGPT, delivering the best-ever results on factuality, steerability, and keeping within the guardrails.
GPT-4 is more reliable, creative, and capable of handling a lot more than its predecessors. GPT-4 can accept inputs in the form of text as well as images. This allows users to specify any vision or language task to GPT-4. The outputs would be textual – could be a natural language, could be code, etc. Despite being multi-modal, its results are at par with text-only inputs. GPT-4 can also be augmented with test-time techniques which were intended for text-only language models, such as a few-shot or a chain-of-thought prompting.
To date, GPT-4 is OpenAI's most advanced system that is producing safer and more useful responses. This is not to say that the system is free from hallucinations and reasoning errors. GPT-4 still hallucinates facts and makes reasoning errors, but lesser than its predecessors. It also has social biases and issues with adversarial prompts. OpenAI is working to address these limitations and challenges.
GPT-4 can solve difficult problems with much greater accuracy, courtesy of its broader general knowledge & problem-solving skills. It is also more creative and collaborative than its predecessors. And, multiple tests have found GPT-4 to have greater advanced reasoning capabilities compared to ChatGPT.
OpenAI maintains that human feedback has been incorporated into building GPT-4, including the feedback given by ChatGPT users. The company also worked with a team of 50 experts for gathering early feedback in multiple domains, including AI safety & security. Just as they did with ChatGPT, GPT-4 would also be updated and improved regularly as more and more users use it. Safety is also being given due importance in the building and functioning of GPT-4.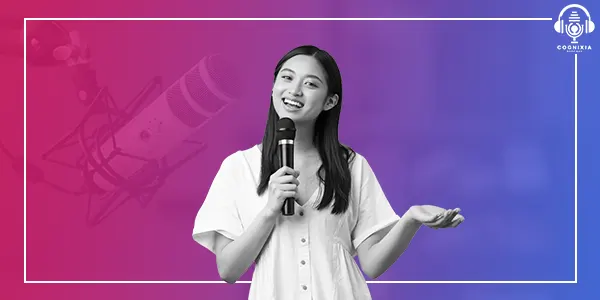 According to reports, OpenAI has evaluated GPT-4 on the traditional benchmarks that were designed for machine learning models and GPT-4 had outperformed the existing large language models and most state-of-the-art models including benchmark-specific crafting or additional training protocols. OpenAI has also been reported to have tested GPT-4's capabilities in languages apart from English by translating the MMLU benchmark into 26 languages using Azure Translate. This MMLU benchmark comprises 14,000 multiple-choice problems spanning 57 subjects. In 24 out of the 26 languages that the benchmark was translated into, GPT-4 outperformed the performance of its predecessors in the English language as well as that of other large language models.
GPT-4 has achieved some amazing feats so far. It was asked to develop a whole new language with a new view of time and the outcome of this request was 'Chronosentia' which is a language in which time is conceptualized as a fluid, multidimensional phenomenon. GPT-4 was asked to create a whole new game from the scratch, which it smartly did, creating a game called SkyRoads GPT-4. We kid you not, this is an actual genuine 3D game that was made by GPT-4. GPT-4 serves as the main structural component of the game but it is also using Replit, Midjourney, and Claude to serve different functions in the game. From creating smooth animations to giving out the Python code to take over the GPT-4 model itself by asking the requester to run the code and take control through the OpenAI GPT-4 API and even coming up with the step-by-step guide to take over Twitter, GPT-4 has been proving its worth magnificently.
Now, we are sure you must be really excited to get your hands on GPT-4 and try it out. So, let us tell you how you can get access to the GPT-4 tool. Getting access to ChatGPT was easy, you just had to create an account, and bam, ChatGPT was yours to use. It is not so straightforward with GPT-4. OpenAI has released the GPT-4's text input capability via ChatGPT itself, so that's the easy part, but mind you, this is a capability offered only to ChatGPT Plus users.
As for the GPT-4, there is a waitlist that you would need to join in case you'd like access to the same. As we mentioned before, GPT-4 also has image input capabilities, however, the public availability of this feature is yet to be announced. It is also worth mentioning that OpenAI has open-sourced OpenAI Evals, which is a framework for the automated evaluation of the AI model performance. Using the OpenAI Evals anybody can report any shortcomings they encounter in their models and the information would be very helpful for guiding future improvements in the GPT model.
Exciting, isn't it?
And that brings us to the end of this week's episode of the Cognixia podcast. We are eager to see how GPT-4 pans out for everyone as more and more artificial intelligence-powered technologies and developments come to the fore to empower everyone. The future is surely going to reveal some very interesting developments, disruptions, and revolutions.
Meanwhile, if you would like to get started with sharpening your skills and moving ahead in your tech careers, now is the perfect time to visit our website – www.cognixia.com, and look at our fantastic live online instructor-led course offerings. You can talk to us then and there through the chat function, and we can 100% assure you it will be a human answering your queries and not ChatGPT or GPT-4.
So, until next week then, keep your skills sharp and your minds sharper.
Happy learning!