Hello everybody and welcome back to the Cognixia podcast. Every week, we get together and discuss the latest happenings in the world of emerging digital technologies. If you have been following us for a while, you would be aware that we have been running our special five-part series on the most talked about artificial intelligence tool – ChatGPT. Today's episode is the fifth and last part of this series, and what a series it has been!
In the first episode of the series, we compared Microsoft and OpenAI's ChatGPT and Google's Sparrow.
In the second episode of the series, we discussed what ChatGPT cannot do, which I think was very interesting because everywhere we look, we see all the amazing wonders ChatGPT can do.
In the third episode of the series, we shed some light on the data privacy concerns associated with ChatGPT and how one must be careful about what one shares with ChatGPT.
In the fourth episode, which was last week, we talked about how ChatGPT can be used to fuel automation design and development, and some tips and tricks that can be useful for anybody interested in embracing automation and seeking to leverage ChatGPT capabilities for the same. And if you haven't heard any of these four episodes, do go back and check them out.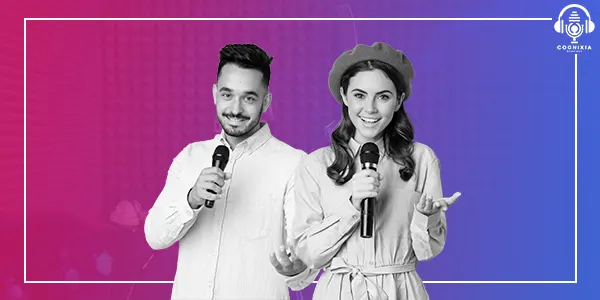 This brings us to today's episode, the fifth and last episode in this five-part series on ChatGPT. In today's episode, we try to address a question that all of us have thought about for some time – will ChatGPT take my job?
ChatGPT is known for being a human-like conversationalist. This dialogue format and the training it is backed by empower ChatGPT to answer follow-up questions, challenge premises that might be incorrect, and reject requests that it feels are inappropriate. The key factor here is that ChatGPT is trained and not programmed to do what it does which makes it so much more human. So, what do you think, will ChatGPT take away your job?
Well, a decade ago, in 2013, a study by the University of Oxford found that about 47% of US jobs would be taken away by artificial intelligence in the coming two decades. Halfway through to that point, it doesn't seem quite likely, and the prediction appears to be quite off the mark. But there are still ten years to go and we know how unpredictable are the times we live in. While millions of jobs may still not get replaced by artificial intelligence in this timeline, as we get more and more exposure to new emerging technologies like ChatGPT, some territory encroachment is bound to happen.
Anu Madgavkar, a partner at the McKinsey Global Institute opines in this regard that human judgment will still need to be applied to these emerging technologies to avoid errors and bias. Tools like ChatGPT can be considered to be productivity-enhancing tools, and may not become complete replacements for all human efforts. In our opinion, ChatGPT does have the potential to disrupt not just blue-collar work but white-collar work as well.
Earlier in March, Infosys Founder – Narayana Murthy was speaking to the press on the sidelines of the NASSCOM Technology and Leadership Forum, where he said that in 1977-78, there was a thing called program generators. At that time, everybody said that the youngsters will now lose all their jobs. But we can see that this did not happen. The human mind is the most flexible instrument, he said, it can adapt very well. And all that happened was people start solving bigger and bigger problems, which these program generators could not handle. Murthy went on to say that we should use ChatGPT as a base and then show our creativity, show our smartness, and show our innovation.
Here is some interesting information we found. According to a survey done by the platform Resumebuilder.com involving 1000 business leaders, almost half of the US companies that were a part of the survey have already implemented ChatGPT and as a result, it has seen the replacement of some of the workers with ChatGPT in those companies. Resumebuilder's Chief Career Advisor – Stacie Haller said in a statement that there is a lot of excitement regarding the use of ChatGPT. She goes on to say that ChatGPT is still just ramping up in the workplace and that workers need to begin thinking about how it may affect the responsibilities they hold & perform in their current job. All in all, the survey does show that employers are looking to streamline some of the job responsibilities using ChatGPT.
While still talking about the USA, companies in the country have been found to use ChatGPT for a very wide range of tasks. About 66% are using it to write code, 58% are using it for creating prose and content, some 57% use it for customer service, and 52% use it for writing out meeting summaries & other papers, according to the same Resumebuilder survey. The survey also finds that overall most business leaders are impressed by ChatGPT's work, about 55% say that the quality of work delivered by ChatGPT is excellent, while another 34% say it is very good.
Come closer home, Milind Lakkad, the Chief Human Resources Officer of TCS has said in an interview to PTI that generative AI like ChatGPT will be an AI co-worker and such a co-worker will take time to understand the context of the consumer. He has opined that it will not lead to job losses. He elaborated that the context for a job to be carried out will be industry- and customer-centric and will continue to emanate from the person who is receiving assistance from such a co-worker.
Coming to think of it, a lot of us have spent our entire lives working in one field, and suddenly if we find that our entire career is in danger, we understand it could likely trigger panic attacks in many, but we'll say take a paper bag and breathe into it, maybe? Relax. Things are not as desperate and are not quite as likely to get as desperate anytime soon. Allow us to give you a little perspective. Airplanes have been commanded by a complex autopilot system for ages, even during the normal course of a flight, a lot of functions are controlled by computers, but the pilots are still needed to commandeer a flight, to monitor things, and tune things up to keep everything running smoothly. Also, take-offs and landings are impossible with human pilots actively doing everything.
The fact of the matter is, machine learning and artificial intelligence are still quite in their infancy. The machines are not coming for all your jobs, and we are not staring at an AI-fueled apocalypse, a man vs. machine war is not happening just yet. But, take this with a pinch of salt. There will still be some jobs and roles which are more susceptible to be taken up by AI, like ChatGPT than others, maybe not in entirety, then at least in parts. Look at this way, if your work is repetitive, or if some of your responsibilities at work are repetitive, something that a machine can be programed or trained to do, then you could lose that bit to machines. Its slightly scary, but better be warned, isn't it?
So, what we are saying is, keep your skills up-to-date and keep upgrading. Make yourself invaluable. There will always be a need for people to program and train and monitor machines. If you keep your skills updated and you keep adding new skills to your repertoire, it makes you super invaluable an asset, and machines will have a run for their money trying to replace you, and despite that, would likely fail! And, for updating your skills, you need to go to www.cognixia.com and check our course offerings, talk to us in the chat window there, we promise it is manned by actual human beings and there is no ChatGPT there, enroll for a live instructor-led online course, and get going on your upskilling journey.
With that, we come to the end of today's episode as well as the five-part special series we did on ChatGPT. We hope you enjoyed today's episode and the whole series. If you haven't heard our previous episodes, please do go back, and listen to them, we promise you'll find something interesting and learn something new.
Until next week then, happy learning!