Hello everyone and welcome to the newest episode of the Cognixia podcast. If you are one of our regular listeners, welcome back, and if you are a new listener, welcome, welcome to our small community of tech enthusiasts. Every week we gather up to learn something new about some technology in a short, bite-sized form, enough to arouse your curiosity and look up more info about it.
This week we are answering a very basic question – What is PI planning? So, let's get started.
An Agile Release Train (ART) is a network of Agile teams working to achieve the same objective. ARTs demand all teams implement, test, and deliver software or products.
But what exactly is PI in Agile? A program increment (PI) is a timeframe in which an ART provides additional value in the form of functional software or systems. Sprints are to Scrum teams what iterations are to Agile teams.
So, what does Agile PI planning mean? A program increment planning meeting is a face-to-face gathering of all teams involved in an Agile release train. The PI planning activity discusses the product strategy, chooses features, and determines team constraints. It enables everyone to collaborate to develop answers to possible bottlenecks before they occur. PI planning is critical in the Scaled Agile Framework (SAFe) to maintain the basic concepts of alignment, transparency, built-in quality, and program execution.
Each team must have clear, well-defined goals for the next program increment at the end of PI planning, including a list of features, benchmarks, & delivery dates.
Why is PI planning important?
PI planning helps in the empowerment of Agile project teams. But why is program increment (PI) planning important?
Maintains team trust

With so many unique sets of multidisciplinary team members collaborating in the Agile Release Train, creating a good degree of trust may be beneficial. The Agile Release Train (ART) is a group of essential employees entrusted with virtually implementing, installing, and releasing certain hardware or software.
Because PI planning in Agile sessions demands face-to-face meetings, regular engagement may help teams rapidly and effectively create trust.

Improve UX advice.

Because Agile is an iterative development strategy, adding regular PI planning sessions enables your teams to design and create the proper User Experience (UX) & architecture.

Increase cross-collaboration.

Because Agile Release Trains are intended to advance toward a common vision and objective, smooth cooperation is critical. A typical ART employs 50-150 individuals drawn from multiple cross-functional teams to provide value to the end customer. Cross-ART collaboration, in conjunction with PI planning in Agile, contributes to a continual flow of value.

Completes work quickly.

Any team with the necessary competence can deliver more quickly. ARTs are multidisciplinary and have important characteristics, such as software, hardware, and firmware, that allow them to swiftly create, execute, launch, iterate, & deliver suitable solutions.

Fast decision-making.

SAFe concepts, such as producing ongoing value for end users and using systems thinking in all jobs, are routinely applied by every ART. ART teams may use PI planning to develop faster & make faster choices by generating and delivering value to the end user from conception to execution in a cross-functional environment.
Effective PI planning steps
Following these three important stages for efficient program increment planning can help you experience the full potential of the Agile project approach.
Organizational preparation

It is pointless to host a PI planning session if the main stakeholders are unable to participate. Schedule PI planning meetings on schedule & send reminders to all teams who are required to attend. See if you can schedule a PI planning session before the quarter starts to help the teams get set up and ready for the following quarter.

Content readiness

The aim of a program is the "why" of any strategy. The plan's goal and mission also clarify why action is important. Ensure that relevant team members understand the reason for the scaled Agile program increment planning meetings.

Logistics planning & accessibility

Assist the teams in making the most of their PI planning meetings, whether they are in person or online. Make sure there's a bigger space that can handle the needed number of guests or a team Zoom call that can facilitate the required number of people. Use Zoom breakout rooms to separate the teams into small groups or breakrooms so they may work more closely together on certain action items.
Who attends the PI planning meeting?
The event is guided by the Agile release train engineer (RTE), who is in charge of ensuring the Agile release train's teams operate effectively together. Agile teams, business owners, product managers, and other stakeholders are also in attendance.
PI planning provides a chance to foster confidence in Agile teams, which is critical in an Agile release train. ARTs are meant to work together to achieve a common goal, and PI planning allows for smooth cross-functional cooperation. As a result, team members can create, implement, and launch innovations and solutions more quickly.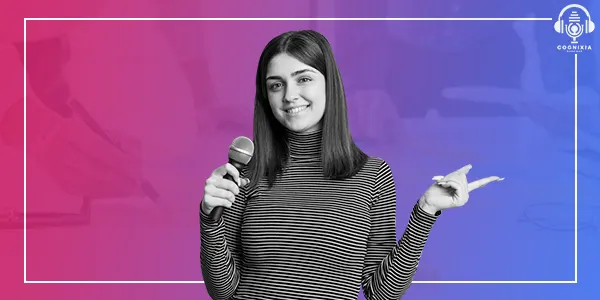 What takes place at a PI planning event?
PI planning normally takes two days. It follows a standard plan with a presentation of the business setting and purpose, followed by team planning breakouts in which teams set their goals for the next program increment.
Each team submits a draught of their plans at the end of the first day of planning. The draughts are examined for risks and dependencies, and the teams collaborate to identify solutions.
The draughts are finished and delivered to the business owners on the second day of PI planning. Teams identify the risks that might endanger their capacity to fulfill their goals, and the ART discusses each risk and assigns it to any one of the following categories:
Resolved: The teams conclude that this danger is no longer an issue.
Owned: A team member assumes responsibility for the risk.
Accepted: The teams embrace the risk as a necessary part of the process.
Mitigated: The teams devise a strategy to mitigate the risk's impact.
Each team performs a 'fist of five' assurance vote in reaching their objectives at the end of the session. The team is committed to meeting the target if the average is 3 hands or above. Any team member who responds with two fingers or less are allowed to express their concerns, which may increase the list of risks and need re-planning.
After each team has voted, the overall ART votes on their trust in the overall proposal. The RTE summarises the objectives and utilizes them to assess progress toward targets following the planning event.
The Scaled Agile Framework's current version, SAFe 5.1, was launched in January 2020 and is a knowledge base of established integrated principles, practices, and competencies. SAFe assists lean companies in achieving business agility through the use of lean, agile, and DevOps ideas and frameworks. The latest version of SAFe is based on seven core competencies: lean-agile leadership, team, and technical agility, agile product delivery, enterprise solution delivery, lean portfolio management, organizational agility, and a culture of continuous learning. Scaled Agile was founded on the fundamental concept that better software & systems improve the world. In contrast, SAFe 5 has the lofty goal of enabling the business agility necessary for organizations to compete and prosper in the digital era.
The Leading SAFe® training is designed to expose participants to the SAFe foundations and provide advice on the ideas and practices that will allow them to drive the Lean-Agile transformation confidently. The Leading SAFe training course provides vital skills for successful leadership in today's remote & hybrid situations with teams scattered across regions. The Leading SAFe 5 training offers a better knowledge of how businesses may achieve business agility and how SAFe can be applied inside an organization. The training will concentrate on how SAFe may increase quality, employee engagement, efficiency, and time-to-market.
The Leading SAFe certification training provides you with all of the skills and information you need to help the business align around shared goals and objectives. It will also help you enhance value generation and workflow from planning to delivery. Furthermore, the SAFe Agilist training & certification program will shed light on what makes organizations more customer-centric, as well as assist participants in learning how to execute SAFe alignment & planning events, such as PI planning.
So, if you are interested in this online SAFe training course, reach out to us today!
With that, we come to the end of this week's episode of the Cognixia podcast. We hoped you enjoyed listening to us and found it useful. Until next week then! Happy learning!