Hello everyone, and welcome back to the Cognixia podcast. We are back with another interesting episode today. Every week, we get together to discuss a new topic from the world of emerging digital technologies – from new developments to hands-on guides, from things you should know to what you can do to embrace new tools and best practices, and so much more.
In today's episode, we talk about bioengineering and what the future entails for it. Bioengineering has emerged to be a very interesting field of science and it has seen amazing advancements over time. So, let's begin, shall we?
First, let us understand what bioengineering is. Bioengineering is the application of the principles and design concepts of engineering to the study & manipulation of biological systems and the development of biological products. It is a broad field of study that includes a very wide range of disciplines from biomedical engineering to agricultural engineering and bioprocess engineering to environmental engineering. Bioengineering is a rapidly advancing field with varied applications. Bioengineering professionals are playing a crucial role in improving human health and well-being for mankind globally.
Innovations in bioengineering, like most fields of science and technology, are driven by academia, often through the startup route. We are seeing more and more companies and startups come up in the bioengineering space, pushing the biomedical world to be more innovative and creative than ever before. The market is huge. According to McKinsey Research, apart from the transformational benefits to human health & well-being as well as a more sustainably managed environment, just about 400 bioengineering use cases, almost all of which are scientifically feasible, could have an economic impact of approximately $2 trillion to $4 trillion per annum from 2030 to 2040.
As technologies evolve, the pace of innovation in bioengineering is also accelerating. According to SynBioBeta – a professional network for biological engineers, investment in synthetic biology companies raised about $4.6 billion in the first quarter of 2021 alone! This is more than four times the investment in the same quarter a year earlier.
So, what drives the breakthroughs in bioengineer?
In recent years, some developments have enabled pathbreaking breakthroughs in the field of bioengineering such as the mapping of the human genome which was completed in 2003 and was a humongous task, to say the least. Another major development was the advancement in DNA sequencing which has significantly lowered the time taken as well as the cost involved in sequencing DNA. Additionally, there have been countless developments in computing, data analytics, machine learning, artificial intelligence, cloud technology, etc.
If you want to know if bioengineering is worth all the hype, take this – from 2019 to 2021, venture capital firms have invested over $52 billion in biotech companies all over the world. Now, understandably, some of it can be credited to the sentiments driven by the Covid-19 pandemic. However, the same pandemic has also brought to light the importance of self-care and wellness, as well as the need to understand human bodies better, how everybody is unique, and how there is a need to develop solutions that are personalized since everybody could have unique problems and would require solutions that work for them. Interestingly, about two-thirds of that humongous investment was going towards startups that had the platform technologies. Of that, the major chunk went to companies that had the capabilities or were working towards building capabilities that would enable the tailoring of treatments for individual patients. Another major chunk went to companies that were working on enabling the delivery of therapies to the target site in human bodies with the greatest accuracy.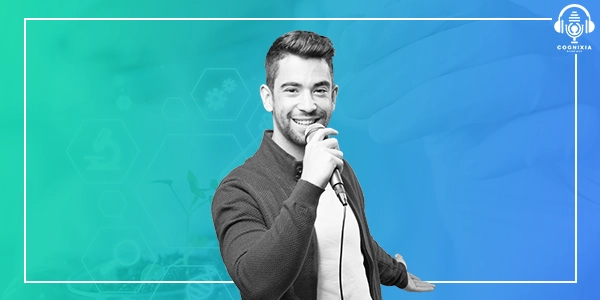 Now, what does the future hold for bioengineering?
Well, the direct annual global potential impact is estimated at up to $1.3 trillion over the next ten to twenty years. In the coming years, we will see growing applications of bioengineering in cell, gene, and RNA therapies for purposes ranging from therapeutic treatments, preventive treatments, anti-aging treatments, life span extensions, innovative reproductive treatments, improved drug development & delivery, and new methods of predictive modeling of human health & disease.
We also expect bioengineering to open new avenues for breeding animals and plants using molecular or genetic markers which would be significantly quicker than the selective breeding techniques that currently exist in the space. The way we see things, we are sure there is going to be a lot more alternative protein such as lab-grown meat, lab-cultured milk protein, etc. Bioengineering would also be critical to improving the plant, animal, soil, and aquatic microbiome to help nature heal and eventually work towards improving agricultural productivity.
The world is moving towards more personalized and customized solutions that work for every individual based on their individual requirements. Bioengineering is very useful in this regard. Think direct-to-consumer genetic testing, drugs & treatments that are designed especially for you, keeping your unique problems, needs, genetic makeup, etc. in mind. This would also usher in innovative approaches to beauty and personal care, wellness, fitness solutions, healthcare, etc. not just for humans but also for pets.
Apart from this, bioengineering would enable innovations that produce new materials using precision fermentation, edited microbial DNA, etc. This could be things like self-repairing fabrics, ways of harnessing and storing energy, greater efficiency and efficacy of existing materials and processes, etc.
So, to help you understand this better, let us give you some key areas where bioengineering is bringing and will continue to bring revolutions. As a result, it is also attracting a lot of investments from the investors and venture capitalists:
Cell therapy 2.0
New-age gene therapy
Precision medicine
Drug discovery
Innovative treatments for undruggable proteins and diseases
Novel therapies and new delivery methods for vaccines & drugs
The coming years are a very exciting time for bioengineering. There would be a burgeoning demand for professionals who are skilled in digital technologies and have considerable domain knowledge & understanding which would help them build new bioengineering solutions. The dividing lines between the engineering space and the biological space would blur out, breaking the silos between the PCM and PCB group careers and studies. The times we live in demand expertise in both and if you are one such individual, you have the potential to rule!
We would also recommend checking out Cognixia's range of live online instructor-led courses on our website – www.cognixia.com You can connect with our team to answer all your queries on the chat function there. These courses are designed to help you learn the skills and imbibe the knowledge you need to work with emerging technologies and advance your career. So, what are you waiting for? Go check them out now!
With that, we come to the end of this week's episode of the Cognixia podcast. We hope you enjoyed listening to us and we were able to inspire you to learn something new. And, if you have a keen interest in bioengineering, then now you know that there couldn't be a better time to build a career in bioengineering, right?
We will be back next week with an exciting new episode of the Cognixia podcast. Until then, happy learning!