Hello everyone, and welcome back to the Cognixia podcast. We are back with another interesting episode today. Every week, we get together to discuss a new topic from the world of emerging digital technologies – from new developments to hands-on guides, from things you should know to what you can do to embrace new tools and best practices, and so much more.
Did you know that in 2022, the world spent over $150 billion worldwide to stop or fight hackers, without seeing all that much success? The Russian government continues its cyberattacks against Ukraine, ransomware attacks are at an all-time high, especially against hospitals and schools, or even entire governments, crypto hacks continue, and they are getting increasingly expensive, the hackers are getting younger and the hacked are becoming increasingly high-profile.
So, what can we expect in the world of cybersecurity in the coming time?
Remember the cyberattack on ViaSat in Ukraine last year? ViaSat is a US satellite communications company, whose services were being used by civilians as well as troops in Ukraine. The cyberattack on ViaSat caused a major communications breakdown at the start of the Russia-Ukraine war. Since then, there have been countless cyberattacks involving a variety of wiper malware, malicious computer code, and much more. This does account for and in a way contributes to cyber warfare. Cases of cyberespionage are also on the rise and will continue to be so.
While we are on this topic, did you know the difference between cyber warfare and cyber espionage? Let us tell you that.
The biggest difference between cyber warfare and cyber espionage lies in their primary goal. The primary goal of cyber warfare is to disrupt the activities of a country or state or territory. In contrast, the primary goal of cyber espionage is for the attacker to remain hidden for as long as possible and gather maximum possible intelligence. While the former is all about disruption and an outright attack, the latter is more about stealing information and valuable secrets.
Coming to the topic of Ransomware, the usual corporations, hospitals, and schools have continued to be under attack. Even the government agencies of Costa Rica, Montenegro, and Albania have come under ransomware attacks. In Costa Rica, the situation got so dire, the government had to declare a national emergency, something that has never happened before because of a ransomware attack. In Albania, the Iranian diplomats were expelled from the country altogether, again something unprecedented.
Ransomware attacks were at an insane high, higher than ever before in 2022 and they have not slowed down in 2023 either. The ransomware trend is set to continue. Cybersecurity experts predict that despite everybody's best efforts, there is no end to ransomware attacks anytime soon. The major problem is unlike data theft or commodity malware, ransomware has real-world, geopolitical implications. However, some experts are also opining that the beginning of the end of the 'Ransomware-as-a-Service' model has commenced. Under this model, ransomware gangs lease out their hacking tools to interested or needing parties, who then execute the ransomware attacks. However, so far, whenever a ransomware gang has gotten too big, something has gone wrong with them – their code gets leaked, or they get internally unraveled, and more. Moreover, being a part of a big ransomware group paints a blatant target, making things difficult for them, whereas most hackers just want to carry out their cyberattacks.
Law enforcement action as well as international cooperation among governments has strengthened & been more frequent in recent times, making some major inroads against ransomware attacks.
Coming to another major area that has been seeing a rise in cyberattacks – crypto. In the cyberattack space, crypto didn't just go from ransomware victims to ransomware attackers, it also went from crypto projects as well as Web3 companies to hackers. Cryptocurrency has been hacked and susceptible to hacks for as long as it has existed, however, in recent times, these attacks have become more mainstream. Last year, crypto hackers stole $3 billion in crypto and there were more than 100 large-scale victims. Such attacks have now become a daily instance and if you look around, you will find dedicated websites and Twitter handles that exclusively focus on tracking these crypto attacks.
The most noteworthy crypto robbery was the attack on Noman Protocol. In this case, a hacker found a particular vulnerability in the code and started draining the funds out of the account. Now these transactions were all public and visible to everyone. So, others just went ahead and copied the code and followed suit. This became the world's first decentralized robbery ever.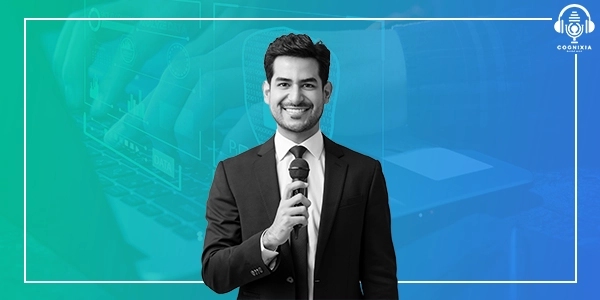 However, all is not bad news in the crypto space. Multiple cybersecurity pros are putting their heads together to build infrastructure, tooling, and practices to make things more secure in the crypto space, giving hope that the future of crypto might be safer than it is now. But this should take considerable time, and new threats keep emerging too.
An emerging trend in the cybersecurity space is the 'zero trust' security model. In this model, access to sensitive information is very strictly monitored and controlled, thereby aiming to reduce the risk posed by unauthorized access and an attempt to prevent cyberattacks. The model is based on the exact principle the name suggests – zero trust.
Quantum computers would also play a stronger role in cybersecurity in the future. In the wrong hands, quantum computers could easily break encryptions and pose a major cybersecurity threat. However, it is the same quantum computers that can be integral in developing new forms of encryption and creating new levels and layers of cybersecurity. They could play a very important role in building unparalleled new security and protection measures for sensitive information globally. Quantum algorithms can also be significant for detecting as well as responding to cyberattacks. They can even predict future cyberattacks based on historic data and trends of cyberattacks across the world.
Experts opine that large organizations will rely on the quantum internet to safeguard data, but that individual consumers will continue to use the classic internet. Not everybody can afford or implement quantum computing in their day-to-day operations, can they?
As more and more devices switch to 5G, the possibility of devices being cyberattacked also goes up. 5G networks use software-defined networking or SDN, which makes them especially susceptible to cyberattacks, by taking advantage of the vulnerabilities in the software. The future calls for greater monitoring and the use of robust cybersecurity measures like encryption, access controls, intrusion detection systems, etc.
No matter how the future of cybersecurity pans out, one thing can be said for certain – as cybersecurity measures evolve, so do the threats, it is always a sort of Tom and Jerry between cyber attackers & hackers, and cybersecurity professionals, and it is endless.
The best thing for organizations to do now is to ensure security is a key part of everything they build, not something that gets added as an afterthought after everything is built and done, or in the face of an imminent cyberattack, or even as a mitigation strategy during a cyberattack. Also, get some cybersecurity professionals on board, you will need them. If you are interested in cybersecurity, how about getting certified yourself? Visit our website – www.cognixia.com, check out our live instructor-led online course offerings and talk to us directly via the chat function on the website to get all your questions answered.
With that, we come to the end of this week's episode of the Cognixia podcast. We will be back next week with a fresh new episode and something new to share with all our listeners. Thank you for tuning in today.
Until next week then.
Happy Learning!