Cybersecurity is an ever-evolving field. And professionals who possess the right knowledge and expertise in cybersecurity play an important role in preserving digital assets and guaranteeing data protection. Among the highest-ranked certificates available for cybersecurity professionals, the Certified Information Systems Security Professional (CISSP) is a globally acknowledged credential. Earning the CISSP certification is a great accomplishment and opens doors to possibilities to give back to the cybersecurity community.
In this blog, we will look at professionals can use their CISSP certification to help make a difference and bring value to the cybersecurity community.
(ISC)² Volunteer Program
(ISC)2 has announced the launch of a formal Volunteer Program. This provides members and non-members with opportunities to make significant contributions to the cybersecurity sector on both a global and a local level. As an added advantage, members and associates can earn CPE credits by volunteering their time and engaging in different professional volunteer events.
The Volunteer Programme, which is central to the (ISC)2 mission of Inspiring a Safe and Secure Cyber World, enables professionals to:
Share thoughts that can help shape wiser policies and standards throughout the world.
Contribute meaningfully to resolving industry concerns such as the Cybersecurity Workforce Gap.
Inform communities about privacy and security issues.
Industry qualification requirements and certifications must evolve.
Providing knowledge to others' professional advancement, and more.
Becoming a (ISC)2 volunteer is a gratifying experience that allows you to extend your ideas and share duties while also giving back to the industry and your local community. Volunteers can also learn new skills like strategic thinking, change management, and dispute resolution, receive a sense of success and self-confidence, and broaden their network of cybersecurity professionals.
Sharing Knowledge through Education and Training
CISSP-certified professionals usually have broad skills and knowledge about various cybersecurity areas. And sharing that expertise through educational and training projects is one of the most efficient ways to give back to the community. Let's look at a few possibilities:
Organize workshops and webinars:

You can educate ambitious cybersecurity professionals, non-technical individuals, and even companies about the significance of cybersecurity best practices. You might discover threat intelligence, network security, secure coding, incident response, as well as data privacy. Customize the material to meet the audience's individual requirements and skill levels.

Mentoring Programs :

Become a mentor for cybersecurity learners or individuals wishing to work in the sector. Try providing career counseling, guide the professionals to efficiently navigate their professional journey, and direct them in the right way. When you share the lessons that you've learned so far, you empower other professionals as well.

Guest Lectures :

Connect and collaborate with educational institutions and sign up for guest lectures. You can lecture on the cybersecurity subjects that you're an expert in, talk about new trends, or latest cybersecurity technologies. This can help learners with practical knowledge. It will give them valuable insights into the cybersecurity industry. In these lectures.
Participating in Professional Associations & Communities
Another way you can add value to the community is by joining professional networks or organizations to connect with other fellow cybersecurity specialists. Consider the following possibilities:
Participate in Discussion Boards and Forums :

There are multiple discussion boards or forums online that you can be a part of. There, you can answer some questions, or add relevant comments or information to ongoing debates. With this, you help create a collaborative environment for other professionals and encourage learning or a growth mindset within the cybersecurity community.

Speak at Cybersecurity Conferences, Seminars, and Panel Discussions :

Another great way to give back is to actively participate in cybersecurity conferences, seminars, or panel discussions as a speaker. When you share your knowledge and experiences with a larger audience, it not only educates and inspires your colleagues but also builds your authority as a leader in the field. Utilize as many channels as you can to showcase your skills, and share knowledge about trends, best practices, and cutting-edge research.

Volunteer for Association Committees :

You can also participate in any professional associations' committees or working groups. Contribute your skills and viewpoints to the creation of industry standards, best practices, or projects focused on increasing cybersecurity awareness and understanding. This way, you're helping in determining the direction of the cybersecurity community.
Contributing to Open-Source Projects and Research
Take on open-source projects and research operations because they are important for cybersecurity practices' improvements. You can actively contribute to these projects as a CISSP-certified professional. Consider the following possibilities:
Vulnerability Assessments and Code Reviews :

Choose to share your knowledge and help assess open-source projects for potential vulnerabilities or to perform code reviews. This helps in improving the overall security posture of the projects as it detects and fixes security problems. Your contributions help ensure the stability and integrity of commonly used open-source software.

Collaborative Research :

Add value to cybersecurity research by being a part of the research efforts. You can do this by collaborating with universities as well. Collaboration in cybersecurity research can lead to game-changing discoveries and breakthroughs in best practices.

Blogging and Technical Writing :

Take advantage of multiple online channels for writing articles, blog posts, or even technical information. Publish relevant and useful case studies and practical guides. Write about analysis of new risks and trends. While writing and providing all that information, remember to make sure that everything that you write is clear and understandable so that even your non-technical readers can comprehend and benefit from the knowledge shared.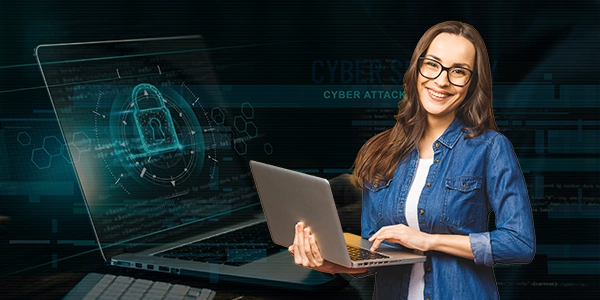 Read a Blog post: What is information security?
Conclusion
As a CISSP-certified expert, you already possess a solid foundation of cybersecurity practices. You can use your knowledge and skills to help the cybersecurity community by sharing them. A way to give back to the community and encourage beginners is to participate in volunteer programs. After all, you will ultimately be contributing towards the common goal of protecting the digital world.
Professionals wanting to further their careers and education can take this course to advance their practical knowledge and managerial skills and concentrate on cutting-edge problems and opportunities in the field of management information systems.
Eliminate the chances of system failures and reduce the chances of losing important data with official CISSP training.
Once you have employees with the CISSP certification, they will demonstrate their skills to benefit your business with –
Full understanding of how to secure or protect confidential business data from hackers.
Skills to analyze risks and be aware of the common hacker strategies that can affect your business. They can determine the weak point of the organizations and work on them.
Aptitude in improving not only the customer but also employee privacy ensuring all the information stays with the business only.
Get (ISC)2 CISSP Training & Certification and increase your business visibility as well as credibility in the cybersecurity market. Cognixia is the world's leading digital talent transformation company that offers a wide range of courses, including CISSP training online with a comprehensive CISSP study guide.
Here's what you will cover in this course –
Security & risk management
Asset Security
Security architecture & engineering
Communication & network security
Identity & Access Management
Security asset & testing
Security operations
Software development security