The year 2016 will see best practices becoming clear as more people do more with their data. The spread of self-service data analytics along with cloud and Big Data Hadoop being widely adopted will lead to some exciting changes in the industry, which the businesses might use to their advantage or ignore completely.
There are a number of predictions on Big Data Trends in 2016. Some of them are listed below –
The NoSQL Takeover
NoSQL technologies, usually associated with unstructured data, have been significantly adopted over the last one year. From here, the shift to NoSQL databases as a leading piece of enterprise IT scene becomes clear as the benefits of schema-less database concepts become more prominent.
Apache Spark Illuminates Big Data
Apache Spark is no longer a component of the Hadoop ecosystem but has become a primary choice as a big data platform for a number of organizations. Spark provides very high speeds of data processing in comparison to Hadoop and has become the largest big data open-source project. Each day, we witness an increased number of compelling enterprise use-cases around Spark.
Maturing Hadoop Projects: Enterprises Moving From Hadoop Proof Of Concepts To Production
A recent survey of 2200 about Hadoop customers showed some interesting results. Three per cent of the respondents said they were likely to do less with Hadoop over the next one year as opposed to 76 per cent of those who had already used Hadoop say they will be doing more with it over the next quarter.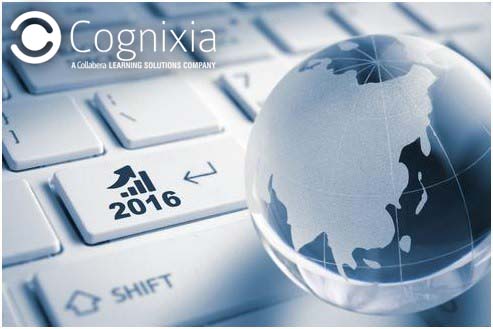 Big Data Growth: Hadoop Contributes To Enterprise Standards
The enterprise IT scenario is witnessing a growing trend of Hadoop as becoming its core part. An increase in investments is being predicted in the components surrounding enterprise systems such as security. There are projects like Apache Sentry which provide a system for enforcing fine-grained, role-based authorisation to data and metadata stored on a Hadoop cluster. Customers expect exactly this from their enterprise-grade RDBMS platforms. This coming to the forefront of Big Data technology has eliminated another barrier to enterprise adoption.
Big Data Speeding Up
With Hadoop's increased traction in the enterprise, the demand from end users for fast data exploration is bound to grow. The users expect more than what the traditional data warehouse has to offer. To meet these requirements of the end users, there is a dire need to adopt technologies like Cloudera Impala, AtScale, Actian Vector and Jethro Data enabling the OLAP cube. Resultantly, Hadoop will grow to clear the traditional Business Intelligence concepts and the world of Big Data.
The Numbers Of Options For "Preparing" End Users To Discover All Forms Of Data Growth
Self-service data preparation tools are gaining popularity. This is partly because of the shift towards business-user generated data discovery tools which reduce data analyses time. It is important to businesses to reduce time and complexity for preparing data analysis. This is something which is also quite important to the world of Big Data where one has to deal with a variety of data types and formats.
Convergence of IoT, Cloud and Big Data
The technology is still in its nascent stage but the data from devices in the Internet of Things will become one of the "killer apps" for the cloud and will drive the petabyte-scale data explosion. This is the reason that leading cloud and data companies like Google, AWS and Microsoft will be bringing IoT services to life in order to make data move to their cloud-based analytics engines without any friction.
To sum up, these are some of the trends which you should look out for in the world of Big Data. The field of Big Data is growing exponentially and is going to present a lot of opportunities in the years to come. Cognixia provides amazing training on Big Data and its allied technologies like Hadoop, Spark and Storm. For further information, you can write to us