Many organizations are gradually shifting their IT requirements to the cloud. And for a good reason.
Cloud is more efficient, convenient, and cost-effective. It benefits companies by enhancing communications, file transfer, and data storage security.
But to run their operations smoothly, companies need a cloud administrator. Why? Because cloud-based apps can be a little complicated. They need ongoing monitoring and optimization.
And that's where cloud administrators step in. They try to resolve this issue by supervising cloud use throughout an organization.
Although being a Cloud Systems Administrator may not be as simple as one might think, it is nonetheless a highly rewarding and enticing career.
Before jumping into the process of becoming a cloud administrator, let's understand who Cloud administrators are and what do they do.
What is a Cloud Administrator?
A cloud administrator is a technical expert who manages a company's cloud computing services.
They are the experts in cloud & system administration, assisting in the secure and uninterrupted operation of a company's IT networks and systems.
A cloud administrator is responsible for transitioning locally hosted systems to the cloud, configuring cloud environments to match the company's objectives, and architecting data management systems.
Their responsibilities also include maintenance tasks like responding to trouble reports and alarms, creating patches for any problems that might occur, and using cloud-native & serverless development methodologies for new apps.
Cloud administrator positions are available in multiple sectors, including financial, technology, healthcare, and sales & marketing.
Now let's talk about the responsibilities that cloud admins take on.
What does a Cloud Administrator do?
Cloud administrators are responsible for various tasks.
They speak with clients to identify their demands while building their cloud infrastructures.
They're also in charge of maintaining such cloud-based programs to ensure continuous operations.
Some of their responsibilities also include
Managing all parts of a company's cloud-based program, including user access rights in their entirety.
Configuring cloud-based apps to meet a company's particular requirements.
Controlling cloud application access and making sure that all employees of the organization have access to the resources they need.
Defending cloud-based apps from data breaches and cyber-threats.
Updating security processes for cloud-based applications.
Identifying and resolving problems with cloud-based apps.
Communicating with the company's employees to discover and adjust current cloud architecture to meet new business demands.
If you're curious about becoming a cloud administrator, here's how you can become one.
To start a career as a cloud administrator, you must have a core set of skills.
Firstly, you need to build technical skills

It is incredibly beneficial to improve your coding & programming skills.
Learning coding languages like Ruby, Python, Perl, .NET, Java, and/or PHP will be a plus point. These coding languages will help you stand out from the crowd on your resume.Moreover, a cloud systems administrator should be conversant and comfortable with both Windows and Unix computing platforms.With that, you should also be aware of cloud infrastructures automation technologies such as Ansible, Chef, or Puppet, especially if you're working with DevOps-enabled cloud platforms.

The second step would be to get certified

Companies often look for applicants with bachelor's degrees in computer science, management data systems, or any related field.Cognixia provides cloud certifications, like Microsoft Azure certification, that will help you on your way to becoming a cloud systems administrator. You can find more information on the Azure training on our website.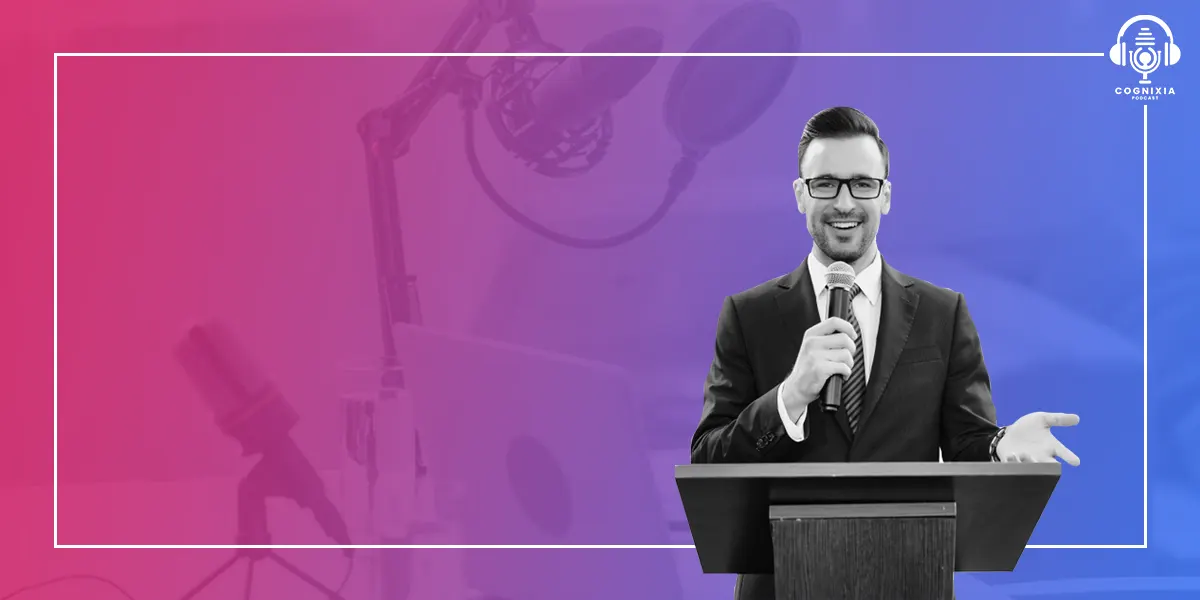 Let's talk about some additional skills you need to serve a client's cloud computing network.
First, you're required to fully utilize any of the most common operating systems like Unix and Windows and consistently deliver high-quality cloud services that meet a company's requirements.
You must be able to utilize all the required databases, file transfer tools, and data storage systems that are required.
You should develop and operate cloud-based solutions according to the client's needs.
With that, your interpersonal communication skills should be competent so you can successfully communicate with co-workers in IT and with clients.
Next would be risk management. You should be able to reduce risk with appropriate strategies that reduce the chances of cyber-attacks.
The ability to troubleshoot issues is also important, and so is good time management. You need to be able to prioritize projects and efficiently manage deadlines.
If you are thinking of starting your career as a cloud administrator, this would be the right time.
Today, every business is on the lookout for applicants who have received official cloud admin certification, especially the Azure certifications.
Microsoft Azure certification gives you fantastic career options.
The azure system administration training verifies your competence in the eyes of companies. So, with a valid certificate, you will be able to get good positions as well as pay hikes.
According to estimates, online course certificates enhance incomes by 20 to 40%.
Working in various industries is another compelling reason to pursue a career in Azure administration. You can work for one of the Fortune 500.
Not only that, but an Azure Administrator certification also improves your understanding of how to apply Azure principles to solve business challenges.
Most importantly, Microsoft Azure is being used by about 365,000 new businesses each year. This means that your career has a bright future ahead of it.
Microsoft is one of the world's most popular cloud platforms.  It continually expands and improves its cloud capacity to meet the growing demand for Azure & Microsoft cloud services.
Do you know that Microsoft is now quickly narrowing the gap with AWS in market share? Azure is a top-rated public cloud service that is rapidly growing worldwide.
This shows that the global public cloud market has a promising future ahead, as the demand and popularity of cloud keep rising. It also implies that it is the right time to master the expertise you'll need to advance in your job.
Get Microsoft Azure Training Online from Cognixia and future-proof your career.
We're one of the world's leading digital talent transformation companies committed to providing you and your team insightful digital technology training and certifications programs.
Whether you're putting up a brief testing workload or gradually moving production skills – knowing your Cloud budget and efficiently utilizing Azure is necessary. With Cognixia's Azure training, you can discover how cloud computing functions and how to advance your career with it.
Cognixia's Microsoft Azure training will prepare you for the Microsoft AZ-104: Microsoft Azure Administrator certification exam.
You will learn to manage Azure subscriptions, configure virtual networking, safeguard identities, administer the infrastructure, and connect Azure & on-premises sites.
That's not it.
You will also be able to implement storage solutions, create & scale virtual machines, manage network traffic, implement web applications & containers, back up & share data, and monitor the solutions.
Learn and upskill yourself from the comfort of your home with Cognixia's intuitive & comprehensive Microsoft Azure training.