Cloud Computing and Amazon Web Services (AWS) have become important subjects for the developers. The recent report by Gartner states that AWS uses advanced algorithm and calculation process that keeps it ahead of the other 14 cloud competitors. Amazon is now all set to expand its business and requires a humongous amount of software engineers and AWS professionals with the right skills in the near future. This has led to a sudden surge in the demand for the professionals possessing knowledge of Cloud Computing with AWS Training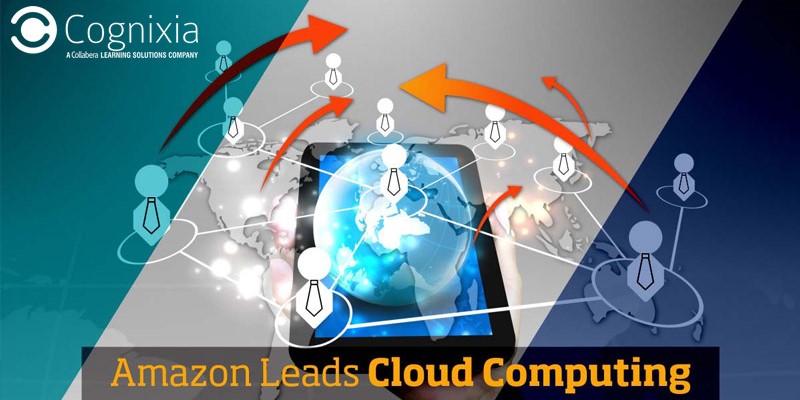 Why do Cloud Computing Professionals need to Brush up their Knowledge?
Considering the nefarious ransomware hackers, who hacked several important portals, including the UK's health department, enhanced that security algorithms and encryption are all that ultimately matters. Data theft has now emerged as a major security threat that prompted all the companies to tighten their security levels.
Software engineers who are not aware of the latest security infrastructure could inadvertently put the entire company's data record into jeopardy. Recently, RedLock CSI engineers have found that around 50% of the organizations use Amazon Simple Storage Service (Amazon S3), which has a minimal of hacking risk. Its advanced version Amazon EC2 prevents further data leakage from the company's unencrypted data.
Brownie Points for an AWS Certified Solutions Architect:
A certified software engineer having a valid Cloud Computing with AWS Training possesses a smart salary scale per annum. Today, most of the organizations work on the Cloud-based platform, and Amazon's independent cloud-based service emerges out as the first choice for these firms.
No doubts, more and more companies are moving towards adopting AWS and Amazon's other cloud-based services. Amazon offers various facilities to other firms, including the server to the storage facility and testing applications – all at a compelling operational efficiency and reduced cost. Currently, AWS is rated as the best cloud in the IT business.
However, before plunging into the cloud computing or AWS, a candidate aspiring to become an expert in this field should have necessary knowledge on AWS services, its key concepts, architecture patterns and layers of security.
Possible Job Options after Cloud Computing with AWS Training:
System Administrator: He or she manages complete IT infrastructure of the company. Starting from the storage of data to ensuring greater layers of security, a system administrator manages all.
Research Analyst (RD): An IT research analyst is the one who is involved in continuous research work, and tries to keep the system infrastructure of a company updated by adding newer patches to keep the data safe.
IT Manager: He works in consultation with the system administrator and research team to ensure that the company's work moves smoothly and efficiently without any technical gnaws.
Software Developer: They develop software and other programs as per the requirement of the company.
AWS Professionals: They are the cloud-computing professionals with a primary responsibility to ensure hassle-free IT functions especially relating to data mining and security.
With the hardcore training on Cloud Computing along with AWS, the professionals can plunge into high-scorer job opportunities in the MNCs, please feel free to Contact us.