Google processed around 700 petabytes of data each month, Facebook hosts 10 billion photographs that require one petabyte of data space, and the New York Stock Exchange generates 1 terabyte of data every day. Tons of other organizations also handle such a large volume of information in their core. Big Data and Hadoop have accumulated the data flood, which further aid and reinforced by Big Data Hadoop Administrators. The Hadoop administrator training is a sure shot way to make a space in the Big Data world.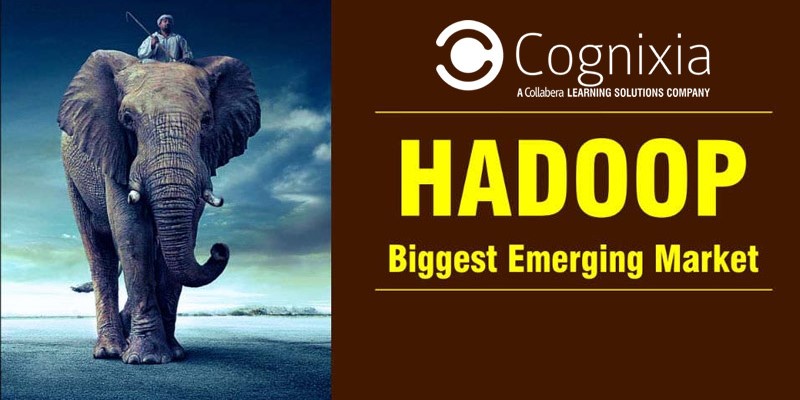 The position of the Hadoop administrator requires a set of responsibilities that need technical redemption. With an increase in adoption of Hadoop, enterprises are in need of Hadoop Administrator to manage their large data clusters and its key components.
Hadoop Administrator is a promising job with the spectacular role. The necessary thing is to keep the Hadoop cluster running smoothly in production and maintaining the performance. Therefore, to comply with the demand, Industries are looking for professionals with Big Data Hadoop Administrator Training certification – who can be trusted for Hadoop admin job roles.
Job Opportunities as a Hadoop Administrator
Hadoop Admin is the best-fitted role for the people who are fascinated with the Big Data revolution and willing to experiment with both technical and management profile. The demand for H. A. has increased as more companies transitioning to a Hadoop cluster. Several companies still find it hard to hire qualified Hadoop Admin even they are ready to pay top dollars. The reason is suitable for Hadoop Administrator Training is missing. The career usually offers:
Top management position and high salary package
A set of both technical and administrative skills
Experience with enterprise-level production management
Upgraded technical knowledge on HDFC, LINUX, Cloudera Manager and a knack in all the components of Hadoop ecosystem
A promising career with lofty accelerating graph
Responsibilities of Hadoop Administrator
This job role is wide and would be like a stage manager of the big data world. He is responsible for managing and administering Hadoop clusters and all the related resources in the Hadoop ecosystem. The primary responsibilities include:
Implementing, managing and monitoring the entire Hadoop infrastructure.
Ensure optimum performance by collaborating with DB, network, BI and application teams.
Planning and estimating the requirement and capacity of the Hadoop cluster.
Manage and review Hadoop logs, backup and recovery tasks.
Troubleshooting, resource management, and security management
Remuneration for Hadoop Administrator
The salary is no bar for the right candidate in profile. Most of the organizations are willing to pay in high numbers for qualified and experienced professionals. On an average, Hadoop Admin can earn around 8 lac to 16 lac p.a. in India.
Hadoop Administrator is a highly technical and functionality oriented job. Thus, experts recommend specialized training Cognixia is one of the leading Hadoop administrator certification Training providers. Our comprehensive training offers you the best way to begin your career as a Hadoop admin. To know more about how you can make a career in Hadoop Administrator, email us to get in touch!