In layman's term, the internet of things or IoT means the way, how computing devices can be put to daily use through transmission of data with the aid of internet connectivity. It includes a wide range of devices starting from software to sensors and gadgets and their interconnectedness. IoT is ushering in a new era in science and software technology, which is likely to change the way that we operate our regular devices and home appliances.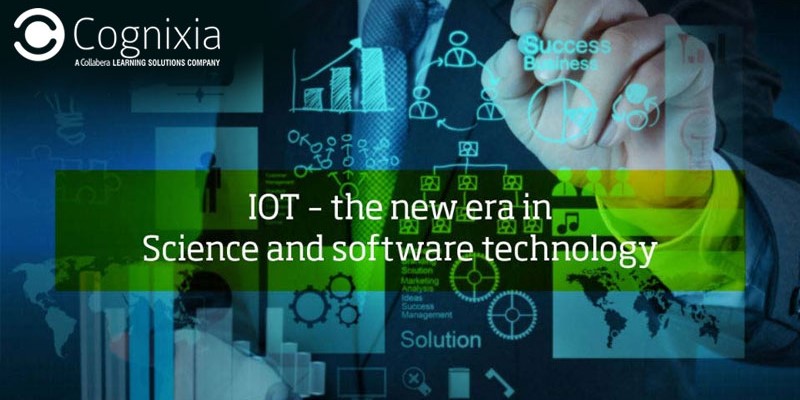 The penetration of internet in our daily lives is at its all-time high now. Soon, more and more Internet-based gadgets and devices are likely to be used. On an estimate, around 50-billion devices will be connected to the internet in the next couple of years. As a result, a massive number of job opportunities will be created in this sector. Anyone aspiring to become an ensconced engineer in the future should pursue a certification course on the Internet of Things training.
Latest Innovations to IoT Products
Thermostat: Unbelievably, people can operate thermostats easily using their Smartphone. Such apps work through IoT technique. Any problems arising out of the same will have to be attended by a qualified professional having undertaken a certified course on IoT training.
Room Heater: Recently, a Dutch company has launched a new room heater that people can easily operate from their Smartphone itself having internet connectivity. This also works in the same IoT principle.
Coffee Maker: Coffeemaker can be used by way of the internet and Smartphone as well. You can get your coffee prepared instantly by sending a command to your coffee maker from the smartphone itself.
These were just a few examples of how IoT technology is making our life simpler and hassle-free. However, even a slight technical error could literally make the entire IoT process worthless. Timely troubleshooting of these errors necessitates the requirement of skilled individuals with ample Internet of things training and skills.
IoT Training Has a Vibrant Future Ahead
As per the latest EY (Ernst & Young) study connected cars, smart homes, wearable devices, smart cities, and industries will create $19 trillion of the commercial market by 2020. When these gadgets or devices will encounter technical gnaws, immediate attention by IT experts having complete practical skills and sufficient IoT training.
In order to stay ahead in the latest IoT trend and challenging environments, all big companies are likely to hire a lot of professionals with astute knowledge and practical skills of the Internet of Things (IoT) based services, their vulnerabilities and security patches. These companies hire efficient personnel for globally competitive and lucrative pay packages.
Likewise, the warehouse automation and robotics require constant supervision by an IT professional too. IoT devices give access to a network like a computer and Smartphone but sometimes hackers hack into these gadgets to fulfill their nefarious intentions. It will require improved security arrangement and encryption level. Only an erudite professional can do it.
For more information on IoT training and know how it can unveil the future opportunities, feel free to Email Us!.