It seems like yesterday's news when Android launched its version 6.0 popularly known as Marshmallow. Not even a year later, the focus has shifted to what the next version of Android would entail. This would be the seventh firmware edition of the world's most popular operating system. There is a major buzz around the name of this release. If we base our assumptions on Google's past penchant for the alphabet, especially after the company has renamed itself as "Alphabet", it won't be too much to say that the forthcoming version of Android will be known as "Android N." Of all the Android versions which have been released, Android N is the most intriguing. Although, there is a lot of buzzing around the release still we don't know much about what this version would entail. There have been some leaks which I will be sharing with you all in this post. Besides Android N, there will be updates for Android Wear, as well as we will be seeing Google's self-driving cars becoming a reality.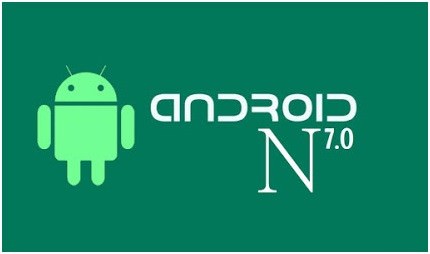 Android N is the most talked about the update but there is also a lot of hearsay around the Android Wear. In a famous Android Blog, Android Authority states that – "A major shake-up for the Android Wear is long overdue." There's a lot of speculation around the Android N release and what it would be bringing along with it. To begin with, there is a buzz around the "Nexus of VR" headset. The release of Android N at this year's I/O expo could become even more attractive with the launch of an advanced version of Google Cardboard which is supposed to be company's first attempt at a cheap VR headset. This VR headset is supposed to be on the lines of Oculus Rift or the Sony PlayStation's VR which would mean an all-in-one unit capable of linking up with any Android device. There is another piece of news making rounds claiming that Google is working on a VR product on the similar lines as Samsung Gear's VR headset. It is believed that this device will be made of plastic and would support all Android phones. This product is also said to have better sensors and lenses through the processing power will be mostly delivered by the connected phone. Though there is a lot that you can expect from this expo, although it's the next Android OS which is going to be the show stealer.
There are a few things which you can expect from the Android N release with absolute certainty. The name for Android's latest OS might again be named after a dessert. Taking it from the past, right from Android 4.0 where Android named the OS KitKat to Android 5.0 being named Lollipop and the latest being Android 6.0 called Marshmallow, it wouldn't be a complete shocker if this time they name it after a certain dessert too. Some of the speculations doing the rounds are like Nutella or Nestle. Here is an image that walks you through the name history of Android's OS.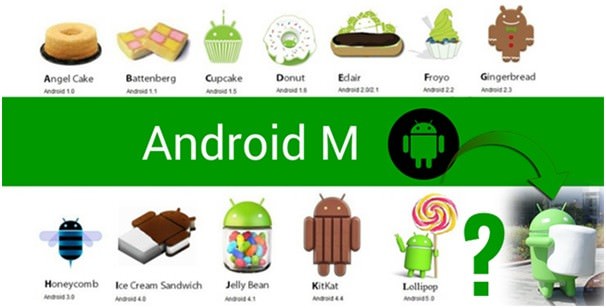 These fun speculations will only come to an end on the release date, talking of which the preview of the next Android OS is being predicted to happen during this year's Google I/O which is going to be held between 18th and 20th of May. If not much, it is certain that Google will release a developer preview of this latest OS update around this time. As for the user update, it is believed that Google should make the public release of the OS in or around the month of October. The theory behind this speculation is the release of Marshmallow which happened during the same time last year. Also, Apple is supposed to launch its iOS 10 in the month of September. Thus Google would need some time to release its next OS with some extra features which it can boast of. It is also important from a business perspective as the month of October marks the commencement of the holiday season and the latest OS update always spurs up the sales.
These are some of the updates that have caught my eye recently and I thought of sharing it with all of you. Android is an exciting space for its users as well as the developers. The most favoured operating system of our times, Android has made a special place in our lives. With so much happening in this arena, Android presents you with great opportunities. At Cognixia, we have specially designed programs for students and professionals who wish to become Android Developers. For further information, you can write to us