The impact of Big Data and the related technologies on how the businesses are run has been remarkable. Today, it is just not possible to imagine any business without the involvement of Big Data in some way or the other. Just like every other industry, Banking and Finance industry is also making proper use of Big Data to improve customer experience.
Big Data has empowered banks to offer personalized banking solutions to their customers. Earlier banks were simply trying to sell the banking, financial, and insurance products to their customers regardless of whether their customers needed those products or not. Big Data has completely changed the scenario and has enabled banks to understand each and every customer thoroughly before offering personalized banking and financial solutions.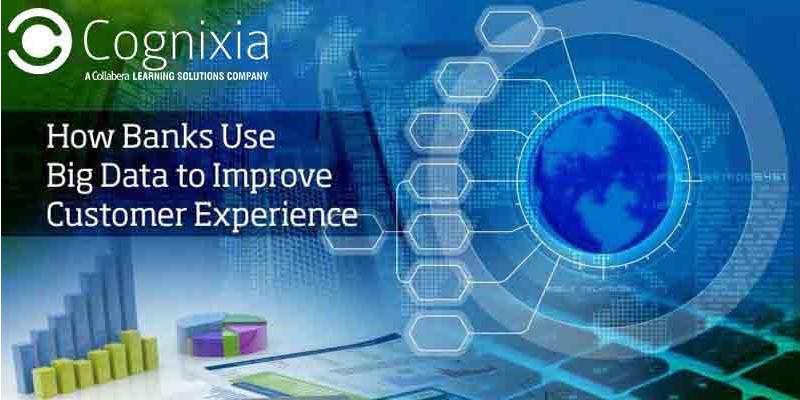 In the retail sector, companies like Amazon know very little about their customers compared to the information a bank has about their customers. And if Amazon can make proper use of the available data to improve customer experience, think about what banks can do with all the wealth of data they have about customers. Details like how much money the customers spend on a weekly, monthly and yearly basis and the way they manage their finances.
What sort of things they spend their excess income on and so on and so forth. These details, if analyzed thoroughly, can give a very clear idea about the customer's finances and banks can then offer a customized banking and financial solutions/products to the customers. Banks can also use the customer's account transactional history to determine what product or services would be most suitable for the customer.
All the available data is of no use if it is not analyzed properly. Emerging technologies like Hadoop and Data science, therefore, is gaining momentum in the technical world. According to a recent survey, there will be a shortage of around 200,000 big data professionals in the United States by 2020.
This is the best time for professionals who want to make a career in the most in-demand technology of the future. If you need more information regarding how you can go about making a career in Big Data, please feel free to get in touch with Cognixia a Collabera Learning Solutions Company.
~ Sunny Shah