Like most other industries, the travel industry is no stranger to the revolution caused by the advanced technology. The emergence of Big Data, Cloud Computing, and more importantly, the Internet of Things, have completely changed the face of the Travel Industry. These new technologies have made the travel industry more "customer-centric" and digital. Every possible detail regarding a customer's the travel plan is available at his fingertips all the time, improving the ease of travelling.
Right from checking the algorithm-based websites to search for hotels and checking flights, technology has already brought in big changes in the otherwise stagnant travel industry. IoT, in particular, has the potential to further revolutionize the travel market.  Internet of Things is a technology that connects the everyday items with the internet and captures data with the help of sensors making the device/item smart.
Airports and aircraft are already leveraging the potential of IoT in ensuring the effectiveness in the areas that were not too much bothered about but are extremely important part of travelling. For example; the baggage tags and the dollies can be embedded with sensors to ensure that they can be monitored from the far away and the misplacement of luggage can be completely stopped.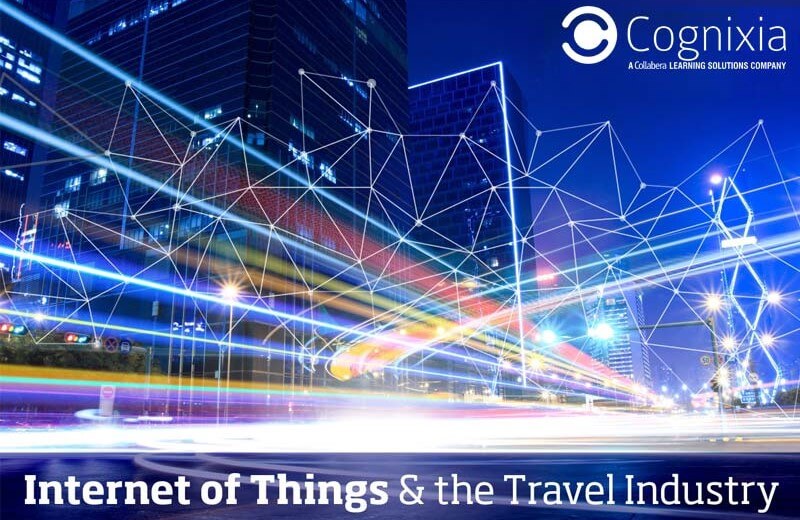 IoT in Travel
Travel industries are already using the power of big data (data that is created with the help of IoT devices) to personalized customer experiences. With the help of IoT, the hotels have started making rooms "smart".  Guests can now adjust the temperature, lighting and the entertainment before they even check-in; making their stay as comfortable as possible.
IoT is also enabling the integrated and customized travel package for the customers. Involving everyone from the airlines, the ground transport, and the hotels, all linked together for a seamless travel experience for the customers.
There are already a lot of organizations offering personalized travel package to its customers and helping travel industry grow. The way the travel industry is moving with the help of IoT, there seems to be no stopping. The only thing that can be a challenge is the lack of trained IoT professionals.
There is a huge demand for IoT professionals in the travel industry. There is a huge potential for the professionals who want to make a career in IoT. If you need more information regarding how you can make a career in IoT with, feel free to reach us
~ Sunny Shah