Learning has been a primary source for Homo sapiens to evolve as a better species. Over the centuries, the way we learn, what we learn, and how we learn has drastically changed. From lectures in a physical classroom setting to lectures virtually from and to any corner of the world, we have come a long way.
What's next? With technology and digitalization altering our everyday lives, can we even begin to imagine what will our next generation come across?
Education plays a significant part in shaping the future workforce as it contributes significantly to a country's economic value. Schools, institutes, and universities are taking necessary precautions by including subjects like Machine Learning and Artificial Intelligence into their curriculums.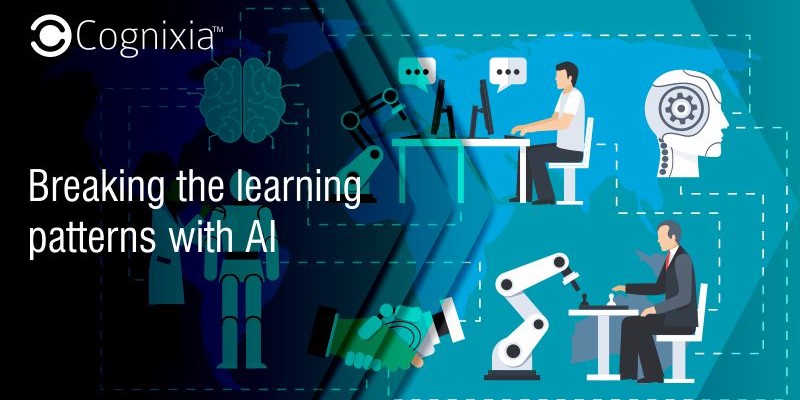 Existing scenario-
The Central Board of Secondary Education (CBSE) has introduced artificial intelligence has a new elective course for class 8th, 9th, and 10th.
A recent study from eSchool News reports that the use of AI in the education industry will grow by 47.5% by 2021 as we move towards a more connected world.
UNESCO has done a case study which features how AI technology is helping education systems use data to improve educational equity and quality.
Learning beyond the walls
"Education is not just about going to school and getting a degree. It's about widening your knowledge and absorbing the truth about life". – Shakuntala Devi
Learning can be a task! Referring to different books, highlighting important pointers, planning out a schedule of what you will study, etc. is everything you do before you start studying. With Artificial intelligence coming into the play, it has made the process of learning way more personalized, convenient, and accessible. Jason Harley, assistant professor at the Department of Educational Psychology, University of Alberta, says that AI bots can help students to keep a schedule of their studies, understand their learning patterns, and help them achieve better grades. AI is also making learning more flexible for students who live in remote areas by providing digital textbooks that help students to grasp concepts easily. Cram101 is a great example of how AI is used to summarize chapters, provide important pointers, and prepare practice tests for students.
Let the teachers teach, AI will do the rest!
Teachers and professors are mere humans with so much on their plate – right from taking attendance to setting up exam papers and managing students in the exam hall. With so many things lined up, imparting in-depth knowledge to students and solving individual concerns can be difficult. With the help of Artificial Intelligence, teachers can focus more on delivering quality content, help students to leverage their skills, and help them to develop their emotional intelligence.
Grading is both time-consuming and stressful for teachers. AI is helping teachers with plagiarism checks, correct grammar, and even essays. In fact, an AI bot called 'Emma' can attribute authorship from a database of writing styles as it tells you who wrote the essay. Gradescope is helping teachers grade students' answer sheets by understanding what types of questions that are being asked, assess the student's answers, and even recognize handwriting.
Often when universities invite guest speakers to speak on the topic of their expertise, it becomes difficult for some students to grasp the topic due to the difference in ethnicity. Mother tongue and regional dialect are some common problems faced by professors and students. But thanks to AI-powered PowerPoint like Presentation Translator that produces real-time subtitles of the lecturer's speech thus, making the learning process smoother.


Researchers have predicted that in the near future, the way universities carry out experiments will also transform drastically. Integration of Virtual Reality and Artificial Intelligence will allow students to perform experiments and visit field trips without literally traveling!
What more can we expect from this revolutionary technology?
~ Sunny Shah