When you update your Facebook status, you are using cloud computing. When you use net banking, again you are into the cloud. Chances are strong, that you may depend on cloud computing to solve the challenges faced by your business. Cloud Computing is the latest buzzword in the IT sector that has changed the way IT solutions are delivered and consumed by the end-users.
In India, many companies, particularly those that serve larger user-base, are embracing the cloud to stay ahead in this digital era. There is a hype around cloud services these days and with several valid reasons thrown out by IT experts, it seems to be well justified. In fact, businesses that are not moving to the cloud are limiting their chances of growth.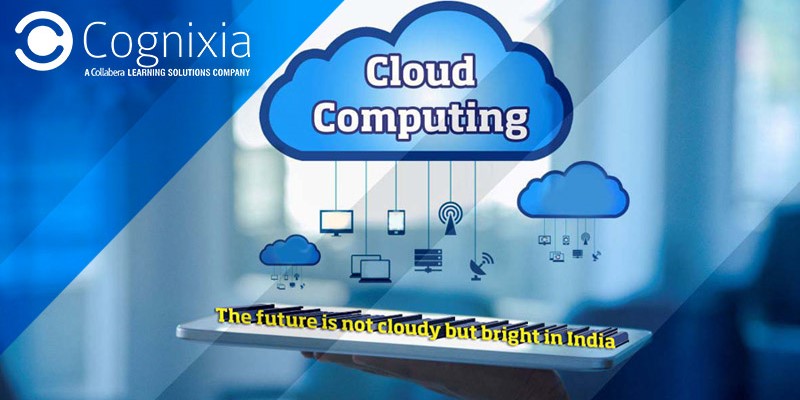 "Very soon a corporate "No Cloud" policy will be as rare as a "No Internet" policy" – Gartner
Typically, the word "cloud" refers to the Internet, hence, the term "cloud computing" means internet-based computing. Where in the past, people would run applications or programs from software downloaded on a physical computer or server in their own premises; cloud computing allows access to various services like storage, applications and servers using the Internet.
Cloud computing has reduced the need for a company to invest in purchasing, managing and maintaining on-premises software and hardware infrastructure. In addition, it gives end-users access to numerous technologies while eliminating the need for technical know-how and usage complexity.
The adoption of cloud computing services in India is gaining momentum and will continue to do so, with increasing participation expected to be witnessed from both private as well as public sector. And if it seems like an exaggeration, here are some numbers that confirm cloud services will offer a win-win situation for all:
The worth of the cloud market will reach over $3.5 billion by 2017—almost five times more than $688 million in 2012.
International Cloud vendors like Amazon Web Services, Microsoft Azure are about to set up cloud data centers specific to India region.
Modi government's 'Digital India' initiative is based on cloud technology.
Companies are reserving a large share of their IT budget for upgrades and innovations in the cloud.
Indian IT majors like Tata Consultancy Services, CtrlS, Wipro, and Infosys have already adopted cloud computing technologies.
The number of mobile users is more than the desktop users and this huge user-base plays a vital role for a shift to the cloud.
Growing popularity of e-commerce in all the four sectors – B2B, B2C, C2B and C2C in India.
India is a global hub for outsourcing business services and organizations are finding ways for cost-effective solutions.
But just like any new technology, the adoption of cloud computing is not free from challenges. There are concerns about data security and privacy, compatibility with legacy systems and accessibility of Broadband internet that is limited in India. However, entrepreneurs are aware of the business values that cloud computing can bring and hence they are taking steps towards a transition to the cloud.
A pool of talented cloud certified professionals who know very well what needs to be done to overcome these roadblocks in the pursuit of cloud computing are on demand. They carry extraordinary strengths and skills to prove themselves indispensable to any organization. They are familiar with practices such as segregation of duties, on-disk encryption, data reduction (the process of suppression of sensitive data) and robust identity management to cope up with security constraints generated by cloud computing.
Article Takeaway
"Undoubtedly, India has a great potential to become a global hub for cloud computing. The future of cloud computing, as well as career opportunities in the field, is not cloudy but bright in India. The range and possibility of opportunities available to a cloud computing professional are among the highest in the IT industry and will continue to rise dramatically in the coming years. And the best way to make sure that you have the skills that these companies need is by acquiring a Cloud Computing training and certification from a digital training provider like Cognixia".
~ Sunny Shah