The CISSP certification is one of the most demanded and specialized qualifications in the information security sector. Almost everything you hear about the CISSP test is true: it's difficult, intimidating, and time-consuming. However, passing it is not impossible!

Five things you should remember while studying for the CISSP certification examination
Understand what CISSP is and ensure you match the prerequisites

What exactly is CISSP? CISSP, which stands for Certified Information Systems Security Professional, is a credential founded in 1991 by the International Information Systems Security Certification Consortium, or (ISC)2. The CISSP certification validates your knowledge and demonstrates your ability to create and run an information security program.

You must fulfill specific requirements to be eligible for the test. To begin, you must have at least five years of full-time job experience in at least 2 of the disciplines. You can also complete the criteria with four years of experience if you hold a four-year college degree or a recognized certificate or certification. Second, you must subscribe to the (ISC)2 Code of Ethics and explain any criminal convictions or identification with hackers on your application. Then there's the test itself, which is a 6-hour, 250-question, 8-domain Goliath. 70% is the minimal passing score.

Be fluent in the CISSP language

Don't overestimate your expertise in security and the CISSP areas. You may believe you know a lot about security, yet you probably don't comprehend all of the sorts of questions you'll see on the test. As a result, we highly advise you to begin your preparation by reading through each area in the study guides to ensure you grasp the test terminology, the content of the questions, and the principles CISSP seeks to teach. Apply those principles to real-world situations from my employment. This method assisted me in remembering facts.

Use multiple study sources

When studying for the CISSP certification test, it is essential to take note of your strengths and shortcomings. Make sure that you have carefully read all of the information offered by the sources and understand which issues you need to address in greater detail than others and which do not.

Your success is dependent on proper training. As a result, devise a study schedule that works best for you. Use flashcards, study resources, domain guides, and practice exam subjects. Learn using your techniques rather than relying entirely on internet resources.

Calculate and allocate your time properly

The amount of time required will depend on your degree of expertise and how quickly you can memorize everything you need to know. You should read over the study guides and highlight both the portions you understand and the ones you don't. This will assist you in predicting when you will be ready to pass the CISSP test.

When it comes to time management, a sensible method is to spend 50% of your time perusing study guides and 50% of your time completing practice exams. If you can also work with peer groups, I'd advocate dividing your time between guides, tests, and peer group discussions.

Establish an exam-day strategy

Finally, put your exam strategy into action. It would be beneficial if you have a study plan that includes a healthy balance of learning and working on live practice tests. Concentrate on time management and also make sure you understand what to expect in the CISSP Exam. Maintain discipline throughout preparation and when taking the CISSP test so that each topic is exact before beginning the test. Each question will put your confidence to the test, so be cool and answer boldly.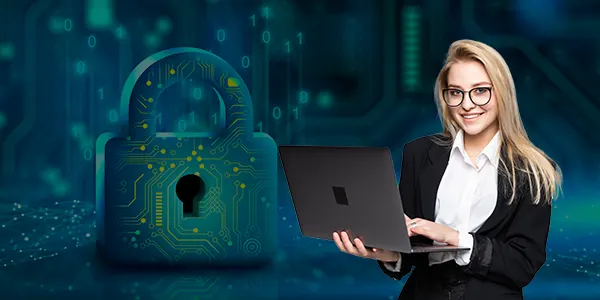 Read a Blog Post: Top five information security trends in 2023
A few things to remember:
Check the Pearson VUE website to ensure you have all you need for your CISSP exam on the day of the exam. This may seem absurd, yet some candidates do not even show up for the test because they do not meet fundamental standards such as sufficient identification. Check the exam guide to understand what it demands of you.
Are you relaxed and well-rested? This study suggestion might be as crucial as any other. Many applicants fail due to mental and physical weariness. Staying up late for a final round of preparation may sound appealing, but the last-minute study is rarely beneficial and may even make you worried. If you believe a last review is necessary, conduct a selective reading instead. Also, don't concentrate entirely on your flaws. You could focus on improving your strengths if you haven't mastered a topic yet.
Did you make all the necessary preparations to be on time at the testing site? Many certificates have stringent deadlines. They do not permit candidates that arrive late to the location. If you're taking public transit, double-check the best routes; if you're driving, make sure you know where to park ahead of time.
The CISSP certification provides official validation that you understand the sector effectively. The information it provides can give you a lot of confidence when speaking with C-level executives in any organization – and makes you better equipped to understand the demands of cybersecurity professionals and contribute value to the debate.
However, you need to remember that the CISSP is about lifelong learning. Thus passing the test is only the first step. To keep your CISSP certification, you must be recertified every three years and participate in continuing professional education.
Final words
The CISSP is an important cybersecurity certification. The test covers a vast range of topics, yet there are only a few methods for preparing for it and passing with flying colors. We've summarised them so you may be well-prepared for the exam. Prepare by properly examining all study materials, taking as many practice exams as possible, and also avoiding last-minute cramming. When studying, make sure your atmosphere is conducive to concentration. When taking the CISSP exam, maintain your confidence and remain calm.
Professionals wanting to further their careers and education can take this official CISSP training to advance their practical knowledge and managerial skills and concentrate on cutting-edge problems and opportunities in the field of management information systems.
Once you have employees with the CISSP certification, they will demonstrate their skills to benefit your business with –
Full understanding of how to secure or protect confidential business data from hackers.
Skills to analyze risks and be aware of the common hacker strategies that can affect your business. They can determine the weak point of the organizations and work on them.
Aptitude in improving not only the customer but also employee privacy ensures all the information stays with the business.
Get (ISC)2 CISSP Training & Certification and increase your business visibility as well as credibility in the cybersecurity market. Cognixia is the world's leading digital talent transformation company that offers a wide range of courses, including CISSP training online with a comprehensive CISSP study guide.
Here's what we will cover in this CISSP Certification course –
Learn and apply the concepts of security & risk management
Gain an understanding of security engineering to protect information by exploring and examining security models and frameworks
Learn how to identify, categorize, & prioritize assets
Examination and security network architecture and its components
Learn how to identify & control access to protect assets
Designing and conducting security assessment strategies, logging, & monitoring activities
Developing a recovery strategy and maintaining operational resilience
Learn how to secure the software development cycle