Coronaviruses (CoV) are a large family of viruses that cause illnesses ranging from the common cold to more severe diseases like the Middle East Respiratory Syndrome (MERS-CoV) and Severe Acute Respiratory Syndrome (SARS-CoV). A novel coronavirus (nCoV) is a new strain that has not been previously identified in humans. Coronaviruses are zoonotic, i.e., they are transmitted between animals and people. For instance, the SARS-CoV was transmitted from civet cats to humans while the MERS-CoV was transmitted from dromedary camels to humans. There are a lot of coronaviruses that cause infections in animals but haven't spread to humans just yet. The common symptoms of infection by a coronavirus include respiratory symptoms, fever, cough, shortness of breath and breathing difficulties. In more severe cases, the infection could cause pneumonia, severe acute respiratory syndrome, kidney failure, and even death.
The latest coronavirus (provisionally called as the 2019-nCoV) epidemic that began in Wuhan in the Hubei province of China has now been declared as a global emergency by the World Health Organization. The outbreak continues to spread across multiple countries around the globe. India too has recorded a confirmed case of the coronavirus infection in Kerala, in a student who had been studying at a college in Wuhan and returned to India recently.
The WHO declares a 'Public Health Emergency of International Concern' only when there is an 'extraordinary event that is determined to constitute a public health risk to other states through the international spread of the disease'. In all its time, the WHO has declared such an emergency only five times before the current declaration – for Swine flu in 2009, for Polio in 2014, for Zika in 2016 and for Ebola in 2014 & 2019.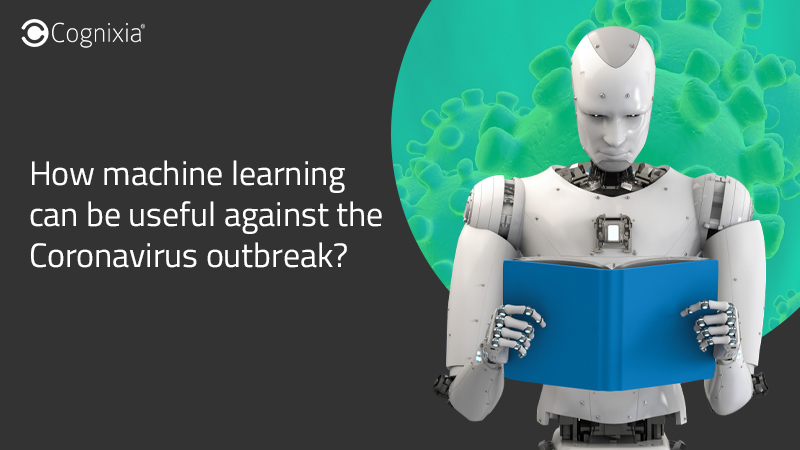 However, unlike all the previous times, we have now made significant advancements in technology, which can be a useful tool in managing a global epidemic of this nature. These technologies cannot stop the virus altogether, nor can it replace the role and efforts of skilled epidemiologists and public health professionals. But it can be a very useful tool for monitoring and responding to the crisis. These technologies, like artificial intelligence and machine learning have definitely been around for a while, but they offered limited value in the previous outbreaks owing to the shortage of available data that would be essential to come up with valuable insights and inputs in near real-time. However, with the current coronavirus outbreak, there are millions of posts and updates about the coronavirus on social media and the news sites, which allows algorithms to be able to generate near real-time insights, which in turn, are useful for public health officials who are tracking the epidemic. Today, artificial intelligence can effectively analyze the data from the government reports, social media, news sites and other sources almost instantly.
Back during the SARS epidemic in 2003, there wasn't a lot of information available. However, now there is a large volume of data available easily. Unlike the SARS outbreak, this time the scientists have better capabilities in genome sequencing, machine learning, predictive analysis, etc. During the SARS epidemic, it took about five months for scientists to sequence the virus' genome. However, with the new coronavirus, the first case got reported in December and by 10 January, the genome of the new virus was already mapped and sequenced. BlueDot, a Canadian firm specializing in infectious disease surveillance had predicted an impending outbreak of the 2019-nCovon 31 December 2019 using its special artificial intelligence-powered system which went through tons of information, such as, animal and plant disease networks, news reports in vernacular websites official government documents, online sources, etc. By studying the airline ticketing data, the system had also correctly predicted the spread of the coronavirus to Seoul, Bangkok, Taipei and Tokyo. The system used technologies like machine learning and natural language processing to be able to come up with these predictions and insights. A similar prediction was also made by another epidemic monitoring company, Metabiota, using natural language processing and machine learning.
The John Hopkins University has built a special interactive online dashboard portal that displays real-time statistics about the deaths and confirmed cases of coronavirus on a world map. This has been built using the ArcGIS and other web-based tools and technologies.
These technologies cannot and is not meant to replace the information-gathering efforts of public health leaders, but it can be very effective in supplementing their efforts by compiling and filtering the information, helping them be able to make quick decisions in the rapidly changing situations of the epidemic. Machine learning can dig through all the information, classify it, tag it and filter it all; and then go on to derive important insights from it, which can be used to health care professionals to make their assessments and decisions. Artificial intelligence surveillance tools, coupled with the advanced in machine learning and greater availability of real-time data have made them a powerful tool in the face of an epidemic like the current one. Moreover, these tools can perform a lot more than baseline surveillance. They are also extremely useful for predicting how far and how quickly the outbreaks will spread, as well as what type of people are at a higher probability to contract it. Machine learning can effectively identify the patterns in the data, like the risk factors involved, and be able to point out specific zip codes r specific groups of people that would be at a greater risk of infecting the virus. Not only on the people's side, machine learning can also be a useful tool to identify what works and what doesn't work on the virus, helping scientists figure out the appropriate treatments and doses to combat the virus.
However, it is still too early in the epidemic to be able to perform such high-level analysis, as there wouldn't be sufficient data available to perform the same. The virus is just about a month old, and machine learning would need a larger amount of data to be able to prove its full potential. It might even take a few years to fully realize the impact that artificial intelligence and machine learning actually have on this particular coronavirus outbreak. At the moment, as you read this, models are being developed by experts studying the spread of the coronavirus across different regions of the world. Organizations like Buoy Health, healthmap.org, etc. are putting all their power behind doing everything possible to employ the latest technological advancements to combat the coronavirus outbreak.
There are also umpteen challenges in collecting data on the ground. When hospitals across affected areas see thousands of sick people showing up to receive care, recording the exact severity of the symptoms is not much of an option. So, while the official figures coming in from the WHO from China say that about 20% of the coronavirus patients are severely ill, but the this wouldn't even reflect the mild, undetected cases. When the data such as the percentages of severe cases and how easily could the pathogen be transmitted isn't accurate, it is hard for machine learning and artificial intelligence to predict the outcomes of the global spread of the virus. To be able to make these predictions, there needs to be a sound understanding of the important parameters involved.
You could also be one of the professionals that the world counts on to play an integral role in fighting off such global epidemics. You could sharpen your skills in the field of data science and machine learning, and use it to assist WHO and other entities in saving lives. All you need is sharp skills and a creative mind. Take the first step in this direction – get certified in the field of machine learning today. And what better way to take this step, than to take it with Cognixia.

Cognixia – world's leading digital talent transformation company, provides cutting-edge training and certification programs for individuals and corporate workforce across the globe. We've trained over 170,000O professionals in over 45 countries worldwide. Our carefully crafted training programs are delivered by subject matter experts who are highly experienced and keen to teach their craft to enthusiasts. We incorporate numerous practical exercises, projects and assignments to ensure that each participant gains a thorough understanding of all the concepts discussed during the training sessions. At the end of the training program, each participant gets a globally recognized certificate. Reach out to us to know more about our range of training and certifications in the field of machine learning and data science.