ITIL (Information Technology Infrastructure Library) is a set of best practices which provides a structured framework for cost-effective and efficient IT services in an organization. ITIL demonstrates compliance and best measures for IT related services and over the years has successfully maintained its popularity, by remaining the cornerstone of industry-standard best practices. ITIL has become a global standard aligning organizational standard by delivering a systematic approach to IT service management (ITSM) tools. The wide adoption of ITIL tools globally has created a growing need for employees within these organizations to have a deep understanding of ITIL's foundation in order to achieve maximum benefits from its implementations.
Why become ITIL certified?
An ITIL credential on your resume proves as a validation to the potential employer, that you have a great understanding of the concepts and functionalities of ITIL principles and are also well-versed with the framework, & methodologies essential for an organization to achieve its digital vision. This puts you as a frontrunner for several job opportunities as organizations are increasingly focusing on adopting ITIL practices. There is a shortage of skilled manpower and the growing need for ITIL certified professionals has made this certification a popular choice.
ITIL 4 Certification
ITIL 4 is the latest version of ITIL and was published by AXELOS. AXELOS is a joint venture between the UK Government and Capita, a private equity investor. Various individuals and companies, alike, are focusing on adopting the new ITSM practices and migrating from ITIL v3 to ITIL 4.  ITIL v3 Foundation level credentials, continue to remain valid but all ITIL 4 certification levels have been rolled out in 2020. ITIL 4 provides organizations with guidance to address the new service management challenges and effectively utilize new technologies. ITIL 4 is designed to adapt and meet the digital age requirements with influences from Lean, Agile and DevOps. It focuses on service value system with four key dimensions – organization and people, information and technology, partners and suppliers, and value stream and processes. The main focus and core objective of ITIL 4 is the co-creation of value.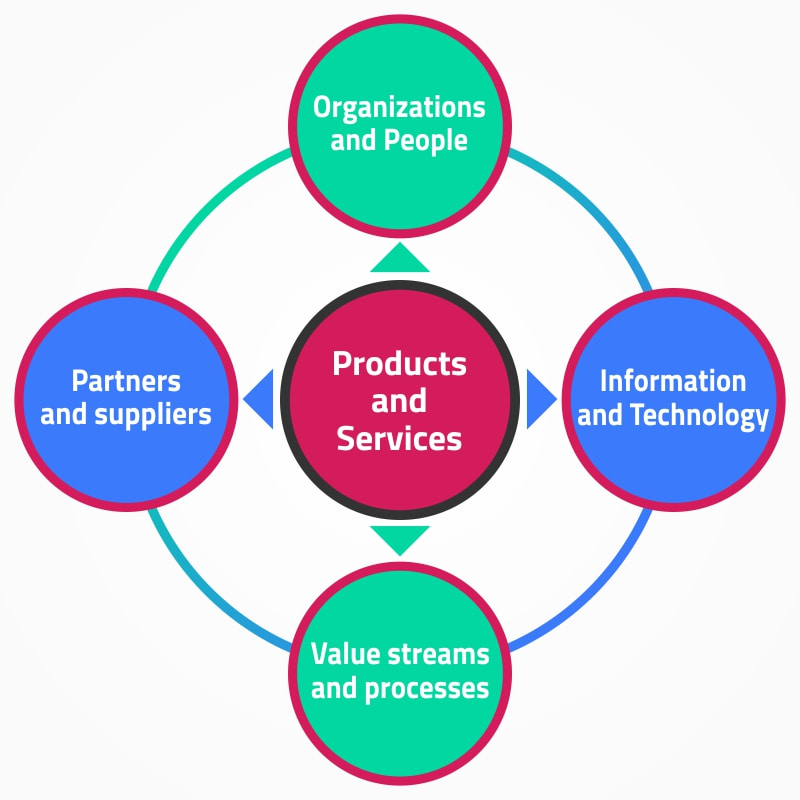 ITIL Adoption And Its Future In India
India is one of the leading digital capability hubs in the world and the core competencies and strength in IT has attracted significant global investment in India. Leading Indian IT firms such as Wipro, Infosys and Tech Mahindra have diversified their offerings and invested in technologies, such as, AI and blockchain. Increased adoption of cloud computing requires running AI/ML algorithms which increases the IT operational load. The increased expectation of customer experience, agile digital technologies and quality of service has taken precedence over enterprise value, and increased the need for a digital and dynamic approach. Traditional models of IT service delivery will no longer be sufficient to meet the demands of the digital age. Due to this reason, organizations are increasingly embracing ITIL best practices to enable their IT in providing strategic support to their business. Investments in technology are not just limited to large organizations. Small and mid-sized enterprises are making large investments for differentiating themselves from the competition and achieving success. The ITIL framework is of paramount importance in delivering positive outcomes for this endeavor.
In an AXELOS survey conducted with more than 2200 service practitioners based in India – 90% reported that ITIL had been adopted by their organization, with 85% saying it helped their business deliver service management improvements.
Adopting ITIL practices has helped organizations enhance service management and thereby, resulted in boosting the career prospects for ITIL certification holders. Today, a large number of organizations are heavily dependent on the ITIL framework and methodologies, which is in turn creating opportunities for individuals to achieve a fulfilling career in ITSM.
Job Prospects for ITIL Certified Professionals
The IT job market is evolving to meet the digital demands of Industry 4.0. As the market is aligning with the growing technology, we can expect a huge shortage of skilled talent. The IT job market will remain promising and employment outlook as well as hiring intention is set to improve post the pandemic.
The national average salary for an ITIL certified professional is Rs. 11,28,302 per annum in India. This average is recorded based on salary estimates by collected from ITIL certified employees by Glassdoor.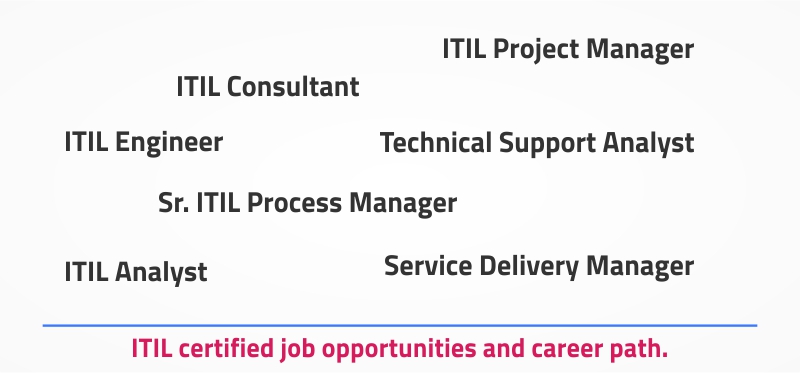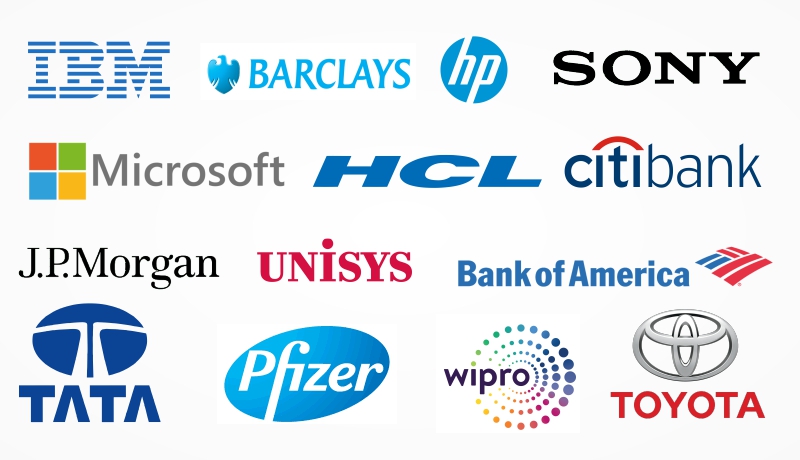 ITIL certified job opportunities and career path.
Organizations globally and in India within different sectors and industries have successfully adopted ITIL practices, creating a pool of opportunities for ITIL certified professionals.
At Cognixia, we firmly believe that organizational success is determined by the ability of truly aligning yourself with the existing and emerging technology. We offer a fully developed portfolio of formally accredited ITIL® 4 classes, from the Foundation all the way up to Intermediate and Expert levels that help organizations and people understand ITIL® best practices and earn their ITIL® certifications.
Enroll in our ITIL 4 Foundation training course to deeply understand and apply service management concepts to meet specific organizational needs.
They say change is the only constant. Similarly, growing technology and innovation is the only changing constant in this unpredictable world. We can only expect to witness further growth in IT, which may make a few automated jobs redundant but also create plenty of new opportunities for talent. India with its skilled pool of talent makes us the hub of digital innovation. Opportunities are growing and so will the value of the ITIL certification. Having said that, just attaining an ITIL certification is not the end of the road. If anything, it is just the beginning. Understanding the concepts, functionalities, and applications of the principles as well as valuable experience is what will help you garner success in the long run.
As Stuart Rance, the owner of Optimal Service Management and renowned expert in ITSM has rightly said:
"The value of a certification depends on your age, your job role, the country and market you work in, and many other factors. Simply put, a certification is no replacement for the wealth of experience".