According to PwC research, the pandemic has resulted in over 70% of people working from home. However, remote working comes with its own set of hazards. Employee-owned equipment, unsecured connectivity, and improper device usage expose businesses to various network threats. This is where cybersecurity awareness, i.e., Certified Information Systems Security Professional (CISSP) training, for employees comes into play & has a significant role in averting cyber attacks. There are currently several training institutes around India that teach you about the cyber security industry and enhance your professional knowledge with the relevant skill sets. However, understanding what Cyber Security Awareness is and what type of CISSP course your employees need is important.
Building cybersecurity awareness among employees
Employees are frequently seen as the weakest link in an organization's vital infrastructure, allowing attackers access to sensitive information, systems, and networks. They may accomplish this through ransomware, phishing, malware, or other social engineering techniques. As a result, cyber security awareness training for staff is critical for preventing such dangers and risk exposure. To defend against external threats, employees must build the first line of defense within enterprises. So, here are seven techniques for teaching your remote employees about best security practices.
Learn what is cybersecurity

The first step in delivering cybersecurity training to employees is to send a clear message about what is happening in your organization regarding cybersecurity. This message must be understandable, relevant, and diverse.

Insist on using all devices – personal and otherwise, cautiously

According to research, lost or missing devices cause 15% of organizational breaches. Whether a personal or business device, your employees should understand that it opens a gateway to your organization's network. This demonstrates how crucial it is to handle their devices with care, especially while they are at home.
Implement the following to promote smart device ownership:

Differentiate between personal and corporate use by giving scenarios
Make it mandatory to have a monitored work account, have forbidden installations disabled, and has web filtering enabled.
Avert traditional theft and loss.
Ensure that operating system updates & security patches are installed.
A device management and monitoring solution may help reduce risk by automating push alerts and constantly tracking the condition and location of the device.

Show your employees how to detect suspicious behavior

Teach your employees to watch out for the following indicators to improve their capacity to spot suspicious conduct and increase their cybersecurity knowledge:

New apps or software suddenly appear on their devices.
Unusual pop-up windows emerge at start-up, during regular operation, or just before closing.
Technology begins becoming sluggish.
Unexpected new extensions, tabs, or a browser.
There is no control over the mouse or keyboard.

Encourage your team to report any unusual signs right away. Even if it turns out to be a false alarm, the employee may still gain from it if it fixes any issues with their device that reduce their productivity.

Maintain confidentiality

Employees who work from home are much more prone to be complacent, which also applies to cybersecurity. Teach them the importance of identification and passwords even when they work from home. Just because they are comfortable doesn't mean security has to be neglected.

Conduct the following CISSP training sessions with your team to secure your company's data from cyber threats:

Make sure you routinely and effectively change your passwords.
Use actual instances from prior data breaches to illustrate the dangers of employing global passwords with your workers. They might also wish to examine if there're any compromises in their login information.
Discuss the need for multi-factor authentication, VPNs, as well as other secure log-on procedures, although they are time-saving.
To oppose the storing of firm data insecurely, give specific instances of data theft that a lost flash drive or a compromised Dropbox account can cause.

Analyze specific instances of cybersecurity breaches

The security of company employees' systems might vary significantly from that of a controlled networked workplace. While some individuals may use open Wi-Fi at a cafe, others can connect using their home Wi-Fi.

Certain users may have obsolete hardware that is not supported by security updates. Thus, it is necessary to fix those problems by:

Encourage employees to use the company-provided equipment. If it's BYOD, check the device brand & model year to see if it has any active vulnerabilities.
You should check the security of the home networks. Some old routers, for example, might use the login details, while others might switch to the less secure WEP protocol!
Create a security strategy specifically for nomad individuals and pay extra attention to their needs, as roaming data & public Wi-Fi hotspots bring distinct threats.

Talk about cybersecurity awareness regularly

On average, corporate employees spend up to 25% of their workday on email-related tasks. Therefore, sending them a cyber security message in a single email is a bad idea since they may not be able to understand its significance or retain the information in a single sitting.
The following are some rules to follow while informing your employees about cybersecurity:

Use various techniques, such as recurring announcements and email updates, to inform people about cybersecurity.
Apply the KISS principle to each update: Keep it Short and Simple. This enables employees to take in the information and remember it throughout their hectic day.
Follow the most recent trends. Ensure to inform your users about any new crypto-malware or exploits that might bring down phones with a message.
Every time, employ attention-grabbing tactics to persuade people to pay attention to the information. Instead of using boring statistics or dos and don'ts, use creative infographics. For lengthier subjects, consider a video presentation.
Employees that get cyber security awareness training can better understand how they help keep the company and its data secure. Instead of being merely another part of the motor, they serve as the company's first line of defense against external threats. Encourage attentiveness and good cybersecurity awareness so that they may use it outside of the office when things are back to normal.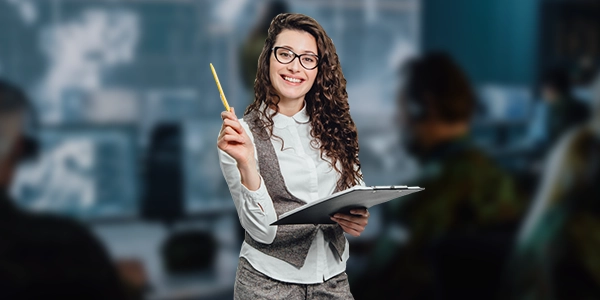 Read a Blog Post: The expanding role of CISOs and their growing demand
Enroll in the CISSP certification course
Get CISSP Training & Certification and increase your business visibility as well as credibility in the cybersecurity market. Cognixia is the world's leading digital talent transformation company that offers a wide range of courses, including a CISSP online course with a comprehensive CISSP study guide.
The Certified Information Systems Security Professional (CISSP) certification is among the most well-known credentials in today's information security industry. A CISSP certification accredits information security professionals' strong technical and administrative knowledge and expertise in designing, engineering, and managing an organization's complete security position. One of the major aspects of the CISSP Common Body of Knowledge (CBK) is that it is useful in all professions and sectors of information security.
This CISSP certification training course covers the following –
Security and Risk Management
Asset Security
Security Architecture and Engineering
Communication and Network Security
Identity and Access Management (IAM)
Security Assessment and Testing
Security Operations
Software Development Security
Prerequisites
Candidates for the CISSP certification must have at least 5 years of professional work experience in 2 or more of the eight areas of the CISSP CBK.
A four-year college degree, a regional equivalent, or a supplementary certificate from the (ISC)2 authorized list qualifies as one year of needed experience.
If a candidate lacks the necessary skills and experience to become a CISSP, they can still become an Associate of (ISC)2 by taking the CISSP examination. They will then be given 6 years to gain a minimum of five years of experience. If a candidate lacks the necessary skills and experience to become a CISSP, they can still become an Associate of (ISC)2 by taking the CISSP examination. They will then be given 6 years to gain a minimum of 5 years of experience.