We know that multi-cloud is becoming the dominant IT architecture worldwide. Its usage in healthcare is rapidly increasing as well, but hurdles persist as enterprises battle with difficult IT implementation decisions.
250 IT professionals in the healthcare industry were polled to learn about their cloud objectives, strategies, and experiences.
A hybrid multi-cloud architecture was deemed ideal for the great majority of respondents' organizations. Over half of those polled stated they plan to be utilizing a multi-cloud environment within the next one to three years.
So, how would adopting multi-cloud help the healthcare sector? Why is it important? And what are the challenges?
Why moving to multi-cloud important?
The issue of the industry falling behind was virtually universal among those polled, with 90% agreeing that tackling this challenge needed a hybrid multi-cloud approach to ensure security, data integration, compatibility, security, and cost.
IT professionals in healthcare say that they have transferred apps to or from the cloud in the previous year, claiming data privacy and security as the main reasons.
However, while virtually everyone agrees that the multi-cloud shift would be good from a variety of perspectives, the industry's strict regulations and norms have caused it to be slower to implement innovations.
What are the top multi-cloud challenges in Healthcare Industry?
The top challenges would be integrating data across clouds, managing costs, and performance challenges with network overlays.
While multi-cloud usage is increasing, most healthcare organizations are still dealing with the realities of working across multi-cloud, both private and public.
What would be the tech priorities for the healthcare industry?
As healthcare's data processes improve, a variety of priorities are addressed. The top tech priorities for healthcare organizations during the next 12-18 months would be:
Adoption of 5G
AI/ML-powered services
Enhancing BC/DR
Management of multiple clouds
Moreover, the COVID-19 pandemic has spurred a more proactive approach to IT investment. The top IT spending categories are –
Increasing network security
Using AI-powered self-service technologies
Refurbishing existing IT infrastructure
Another factor is the current push toward digital transformation, which has resulted in higher expenditures on technology and a greater emphasis on cybersecurity.
During the pandemic, the flood of patients, personnel shortages, and the upheaval of workforce models pushed digital transformation in a surprisingly quick, although not wholly unexpected, manner.
How about Application mobility?
Over the last 12 months, all healthcare organizations have migrated one or more applications to a newer IT environment, most likely out of legacy three-tier infrastructures and into private clouds.
This may be due to healthcare's above-average private cloud and conventional data center penetration.
Nonetheless, 80 percent of professionals believe that migrating a workload to a new cloud environment may be expensive and time-consuming.
Security is the most often cited reason for the migration, surpassing the worldwide average, followed by taking control of the program and boosting performance.
Can multi-cloud help in Business Continuity and Disaster Recovery?
Healthcare organizations have been hesitant to embrace the public cloud as a primary component of their IT infrastructures for security reasons because it is a highly regulated business.
Healthcare IT experts, on the other hand, expressed a desire to employ public cloud services as additional IT infrastructure to which they may fail over for stronger Business Continuity and Disaster Recovery configurations (BC/DR).
Indeed, they listed increasing BC/DR as the most important motivator for their three-year goals to enhance multi-cloud utilization.
Healthcare's interest in improving BC/DR might catalyze further public cloud adoption, as this use case has a significant public cloud component, which could accelerate the industry's overall multi-cloud usage.
Let's glance at where we're going in the future. We're discussing DevOps and CloudOps. It appears to be continually developing, particularly if you're implementing DevOps and believe you're on the cutting edge. Where do you believe we are really, and where do you think that we're going?
Many people mistake DevOps for CI/CD. That's part of it, but if you talk to some of the main leaders of DevOps –
It's really about the outcome, about how can we as an organization deliver outcomes better, quicker, more reliable, more productive, and so on.
Automation of CI/CD pipelines is part of working better and quicker, but before you create & automate CI/CD pipelines, you might just want to re-evaluate business operations.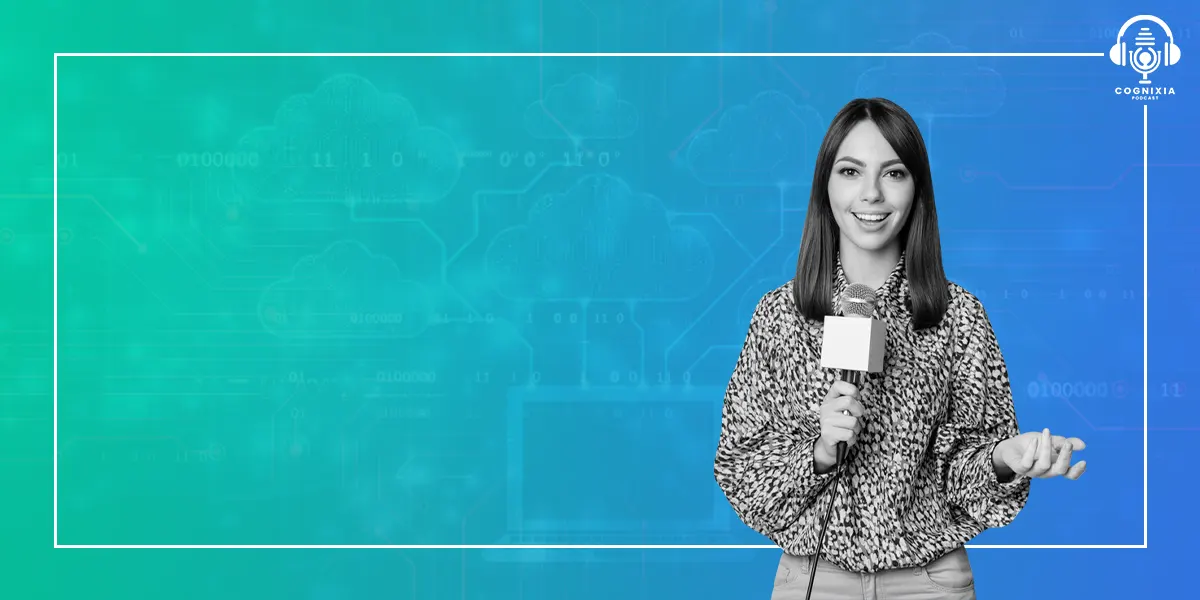 As organizations accelerate cloud innovation, technology investment is expanding, as is cloud adoption across many providers.
The hybrid and multi-cloud methods combine on-premises infrastructure with various cloud architecture, enabling improvements such as simpler cloud administration and consistent cloud services.
This powerful infrastructure provides healthcare organizations with the flexibility, agility, and scalability needed to enable innovation.
It also complicates asset portfolio management and operations procedures across multiple hybrid platforms, and as a result, clients confront three critical demands when implementing a multi-cloud approach:
Customers want insight into the health of their present infrastructure and applications, and also future infrastructure & applications, through a single view.
Many customers like to ensure that their governance, compliance, and organizational norms & policies are consistent. Customers may apply uniform governance principles and operational control methods to resources dispersed across diverse environments to extend integrated cloud management across environments.
Because organizations frequently have distinct app development teams, there is a wide spectrum of expertise between on-premises and cloud. Customers want consistent compatibility between the two so that they may standardize development techniques.
Now let us look at how Microsoft is making real-world data accessible
Search and personalized queries may be filled in minutes using Azure Healthcare APIs.
While using Azure Healthcare APIs to ingest & transform data from the systems of record, data is unified to create a longitudinal patient record with real-time data that is collected as well as persevered consistently according to widely accepted health data standards across multiple categories of health data.
As we think about the future of the health sector, providing searchability across the systems of record is a tremendous starting point. And Microsoft is the steppingstone.
Microsoft became the first cloud that has a fully managed, first-party service to ingest and manage healthcare data in the native FHIR format using the Azure API.
Clinical inputs can be combined with other patient-based 'big data' sources, such as socioeconomic determinants of health.
As real-world data becomes more important in health care choices, Azure Healthcare APIs enable your data to provide Hard evidence workflows such as support for coverage decisions, medical studies pipeline, and observational studies.
If you are wondering, how can you advance your career with Microsoft Azure Training, allow us to help you.
Cognixia is one of the world's leading digital talent transformation companies committed to providing you and your team with insightful digital technology training and certifications programs.
Cognixia's Microsoft AZ-104 training prepares participants to acquire the Microsoft Azure Administrator certification, which validates their abilities and knowledge as an Azure administrator and distinguishes them from the competition.
Learn and upskill yourself from the comfort of your home with Cognixia's intuitive & comprehensive deep learning training.