Risk is an inherent part of everyday life. Every action we want to take in our personal & professional lives must be weighed against the risks involved. From a cybersecurity standpoint, industries including energy, healthcare, finance, insurance, and retail have several dangers that obstruct technology adoption and must be adequately controlled. The underlying risks that must be addressed change rapidly and must be dealt with in a short amount of time.
Simple and complex technology, ranging from traffic signs to smart vending machines to modern medical diagnosis services, is already part of our daily lives. Each of these types of devices must be protected because the data or resources they offer must meet certain standards for Confidentiality, Integrity, & Availability.
To secure the digital footprint of modern companies from new and emerging risks in 2022 and beyond, security management & risk management experts must address these top security and risk management trends.
Top Security And Risk Management Trends
Attack Surface Expansion

The attack surface of enterprises and businesses is rapidly growing. Cyber-physical systems and the Internet of Things (IoT), open-source code, cloud-based apps, dynamic digital supply chains, social networks, and other risks have expanded enterprises' exposed surfaces beyond a set of controlled assets. To manage a broader collection of security exposures, organizations must look past standard techniques to security monitoring, detection, or response.

CISOs contribute to the visualization of internal & external business operations, as well as the automation of security coverage breach detection, through digital risk protection services (DRPS), external attack surface management (EASM) technologies, along with cyber asset attack surface management (CAASM).

Identity Threat Detection & Response

Credential exploitation is becoming the main attack route for skilled malicious attackers against identity & access management (IAM) infrastructure.

Organizations have put a lot of work into increasing IAM capabilities. Still, a lot of it has been centered around using technology to enhance user authentication, which paradoxically enhances the attack surface for a critical component of the cybersecurity architecture. ITDR solutions can assist in safeguarding identity systems, identifying when they've been hacked, and speeding up the recovery process.

Vendor consolidation

Security directors nowadays have an overabundance of tools at their disposal. According to the CISO Effectiveness Survey, 78% of CISOs have 16 or more cybersecurity vendor technologies in their portfolios, and 12% have 46 or more. When you have several security providers, your security operations get more sophisticated and you need additional security staff.

Most companies identify vendor consolidation as a way to improve security, with % implementing or considering such a plan. As a result, large security businesses are producing more integrated systems. Consolidation, on the other end, is difficult to accomplish and can take years. While lower costs are generally stated as a motivator for this trend, more simplified procedures and lower risk are usually more attainable.

The benefits of convergent solutions are being accelerated by new platform techniques like extended detection & response (XDR), security service edge (SSE), and cloud-native application protection platforms (CNAPP).

Cybersecurity Mesh

Integration of security architecture aspects is being driven by the trend of security product consolidation. However, uniform security policies, procedures, and data interchange amongst integrated systems are still required. A cybersecurity mesh architecture (CSMA) helps secure all assets, whether they're on-premises, in data centers, or the cloud, by providing a standard, integrated security structure and posture.

Digital Supply Chain Risk

Threats to the digital supply chain have been shown to offer a significant return on investment for cybercriminals. More risks are projected to arise when vulnerabilities like Log4j propagate across the supply chain. According to Gartner, 45% of enterprises globally would have faced cyberattacks on their software supply chains by 2025, up thrice from 2021.

New approaches to mitigating digital supply chain risks are required, including more premeditated risk-based vendor/partner segmentation & scoring, demands for evidence of security controls & secure best practices, a switch to resilience-based ideas, and efforts to stay ahead of upcoming regulations.

Distributing Decisions

In the face of an increasing attack surface, enterprise cybersecurity standards and expectations are changing, and executives now demand more adaptive protection. As a result of the extent, scale, & complexity of digital business, cybersecurity choices, responsibility, & accountability must be distributed throughout organizational divisions rather than centralized.

The duty of the CISO has shifted from technical subject matter expert to executive risk manager. A consolidated cybersecurity activity will be too stagnant to keep up with the needs of digital businesses by 2025. To allow Boards of Directors, CEOs, as well as other business leaders, to make their own educated risk choices, CISOs must rethink their duty matrix.

Human Errors

Many data breaches are still caused by human mistakes, suggesting that standard security awareness training methods are inadequate. Rather than obsolete compliance-centric security awareness efforts, progressive organizations are investing in comprehensive cyber security behavior and culture programs (SBCPs). An SBCP aims to promote more secure methods of working across the company by encouraging innovative thinking and embedding new behavior.
Read Blog on: How can machine learning help save the environment?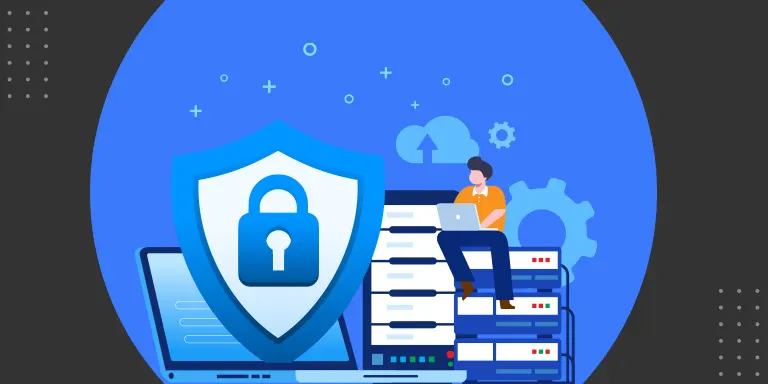 Final Words
The most sought-after certification in today's information security sector is the Certified Information Systems Security Professional (CISSP) certificate. A CISSP certification acknowledges information security professionals' extensive technical and management knowledge and expertise, allowing them to successfully design, engineer, as well as manage an organization's comprehensive security infrastructure. One of the finest aspects of the CISSP Common Body of Knowledge (CBK) is that it applies to various professions and sectors in information security. The CISSP certificate was the first in the domain of information security to fulfill the ANSI/ISO/IEC Standards 17024, which are exceedingly tough.
Security & risk management, asset security, infrastructure security & engineering, communication and network security, identity management, security analysis and evaluation, operations, as well as software development security are the eight main domains that the CISSP certification affirms. When you obtain the CISSP, you also become a member of the (ISC)2, which offers you access to a variety of resources, tools, and networking opportunities. Today, the CISSP certification is the most in-demand security accreditation on LinkedIn, with more than 145,000 experts in 170 countries holding the CISSP certificate.
The online CISSP certification course is designed for experienced security professionals, managers, & executives who want to demonstrate their understanding of a variety of security methods and concepts.
Enroll in Cognixia's Cybersecurity Training
Cognixia's CISSP training and certification can help you gain an enhanced reputation and reliability. It will assist you in improving your skills in handling and interacting with various stakeholders. Experts provide Cognixia's live hands-on online CISSP training, which covers all eight areas of the CISSP exam outline. This Certified Information Systems Security Professional certification program will assist you in completely preparing for the official CISSP examination and obtaining your CISSP certification.
Our CISSP online training covers the following –
Security and Risk Management
Asset Security
Security Architecture and Engineering
Communication and Network Security
Identity and Access Management (IAM)
Security Assessment and Testing
Security Operations
Software Development Security
Prerequisites
Aspirants must have a minimum of 5 years of professional work experience in two or more of the CISSP CBK's eight domains.  A four-year college degree, a regional equivalent, or an extra certificate from the (ISC)2 authorized list would qualify as one year of experience.
If a candidate lacks sufficient experience to be a CISSP, they can still become an Associate of (ISC)2 by clearing the CISSP exam. They will then have 6 years to complete the minimum 5 years of experience.