What is IoT?
The Internet of Things (IoT) is a network of smart, intelligent and autonomous objects which are capable to acquire, store, analyze and exchange data. These systems are equipped with sensors and actuators to interact with the physical world.
Objective of IoT
Building a society of 100 billion intelligent, autonomous and self-reliant machines.
IoT architecture
An IoT system is a system of systems which comprises of many sub-systems as its components. The endpoints of an IoT system are things or objects with embedded sensing, computing, actuation and communication capabilities. Endpoint devices can include washing machines, smart wrist watches, connected cars etc. One of the biggest issues with endpoint devices is their resource – constrained and heterogeneous nature.
Design, development, and testing of these end devices are a challenging task. These endpoints may talk to each other in a geographically constrained environment involving one or more entities not necessarily requiring human interaction. These communications could be carried over either on wired links or wireless link.  These networks are referred to as M2M networks. The endpoints connect to larger networks like the internet for remote long-distance interaction.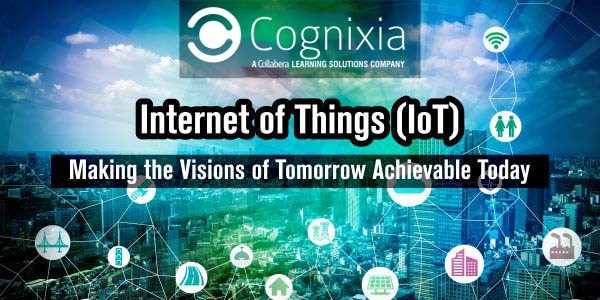 Generally, endpoints can connect directly to the internet or they will probably interconnect using Personal area network technologies like Bluetooth and Zigbee. Devices may use different kinds of wired and wireless technologies based on different protocols to transmit data. Devices used to abstract heterogeneous communication protocols and ensuring seamless integration with internet are called Gateways.
Gateways act as bridges between devices and internet and have provisions for wired communication protocols like SPI, I2C, UART etc and wireless communication protocols like Bluetooth, WiFi Direct, NFC (near field connection), Z-wave, Zigbee etc. The gateways play the role of data aggregator and also provide a secure channel for data transmission.
Data acquired on devices and aggregated on gateways is finally uploaded on cloud servers where it goes through various applications and consumed by business processing engines. Various analytical engines running on cloud back-end are responsible to uncover practical and actionable insights, using right tools, techniques, and approaches.
Challenges
With the rapid evolution of the internet of things, there is a need to understand the challenges to ensure data integrity and security at all point of the network.  Most of the endpoints still require human input and intervention in getting connected to each other as well as in performing other functions. Ensuring accuracy of data collected at endpoints is also critical as it is said that inaccurate data result in inaccurate decisions.
24×7 connectivity of devices and ensuring uninterrupted service delivery demands a ubiquitous presence of internet. The unstructured data uploaded by end devices demands innovative approaches and techniques to address the challenges of analytics. In short, connectivity, security, and integrity are the most fundamental challenges being faced by manufacturers and developers. Get in touch with Cognixia to know more about IoT certification training.