Several people find it tricky to answer this question, what exactly is a data science? Yet everyone or rather major organization wants to hire a data scientist as it is proclaimed as the sexiest job of the 21st century. Why do companies want to hire a data scientist? The answer to the question is that there is a lot of data's with various organization and they want to extract valuable information in order to provide better user experienced. Who else than a data scientist can do better?
However, companies find difficulty in hiring a data scientist as they are not sure about right data scientist skills which need to possess. Do they need to hire a Ph.D. in Mathematics or Statistics, or can they develop a data scientist within their organization with the help of online data science training? Let's try to follow what is a data scientist?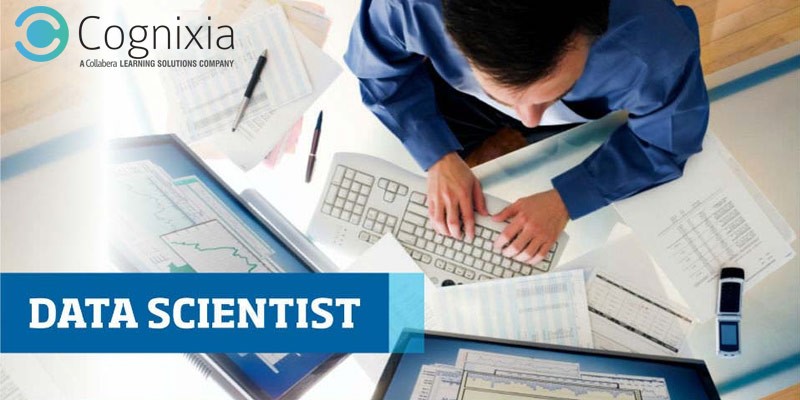 A data scientist is someone who pulls out new information (information which is not easily achievable). They then make a hypothesis and do their research on the hypothesis, in the case of data scientist they find new information with data, lots of data. They look for some meaning or information in data.
A data scientist uses various algorithms to find new pattern recognition and hidden information in data like machine learning algorithms, regression algorithm or any other algorithm. To be able to learn concepts and use algorithms they need a fundamental understanding of advanced Mathematics, Statistics and in some cases Computer Science and Domain Knowledge. Data scientists answer questions with the help of data. A very common question data scientists answer is recommendation question.
What is customer more likely to buy based on what they have bought and viewed. Data scientists then run data through a lot of different algorithms until they find a pattern to answer that question. The growth of companies like Netflix, Amazon, and Flipkart are more or less dependent on the predictions made by the data scientist. No wonder this data scientist is the hottest job in the market today. Companies understand how critical a data scientist is for their business and that is why they are very careful in hiring a data scientist.
One thing is for sure that a career in data science is going to be a career worth pursuing as the future depends on data and a lot of data scientist will be required. For more information about how you can be a certified data scientist,  or know more about data science training course, feel free to contact us.