IoT includes several things like a router, modem, and smartphone. Nowadays, starting with cell phones, washing machines, headphones to smartwatch – almost all devices can connect to the internet. A recent survey claimed that within the next couple of years, IoT products are likely to connect more than 26-billion devices.
Of late, Silicon Lab's business reached to around $400-million in 2016 from $209 in 2014 indicating a steep rise in the company's IoT trade. Currently, Silicon Labs is developing a few more chips that could boost the IoT business across the globe. With a sudden surge in the IoT sector – IT industry needs professionals that are more skilled now.
An introduction to the Internet of Things
In layman's language, IoT is the technique that helps various independent components and devices to get connected to the internet network and people can easily use their applications.
Candidates having proven track record in IT administration and completed Internet of Things Training program from a reputed institute are likely to succeed as the Gen next Computer Administrator.
Internet of things or IoT is not the new thing though its applications have increased to a gigantic level now. The concept of IoT was first disclosed to the public in 1989.
Keeping IoT safe and secured from a hacker's eye is more technical and one should undergo the rigorous IoT Training sessions to know the nuances on how to stop leakage of private data from those devices.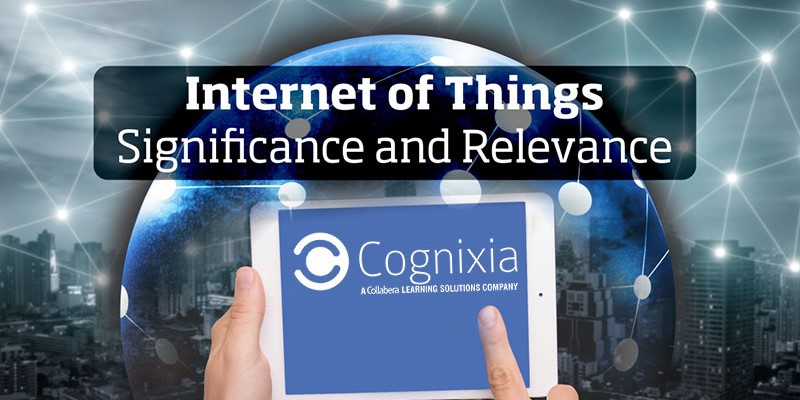 IOT in the Manufacturing Sector
One sector that is likely to get a massive fillip with the onset of IoT is the manufacturing sector. From modernizing agriculture to food-processing units, IoT and robotics are probable to play a key role in the next few years.
A recent survey has revealed that 30,000 sensors on an offshore oil exploration generate 1% of the data. IoT not only ensures the screening of the entire process but also collects the raw data carefully and then feeds the same into the system. Without sufficient Internet of Things Training, handling so many technical things instantaneously could be difficult and may lead to erroneous results.
Nonetheless, it is still the initial phase of IoT, considering its increasing use of several places – IoT is likely to transcend all over in the next few years. IoT is set to generate a massive employment soon too. Therefore, it is the right time for the candidates to undergo the IOT Training program and empower themselves with the relevant skills to get success on the field.
Starting from decision-making to understand customer's behaviour and generating more revenue, IoT knowledge is essential. Rush into your queries with us now.