As the IoT market is booming, so is the need for developers. A report submitted by VisionMobile says that there will be a need of 4.5 million IoT Developers by the year 2020. This statistic in itself is enough to make us realize the magnitude of IoT in the coming years.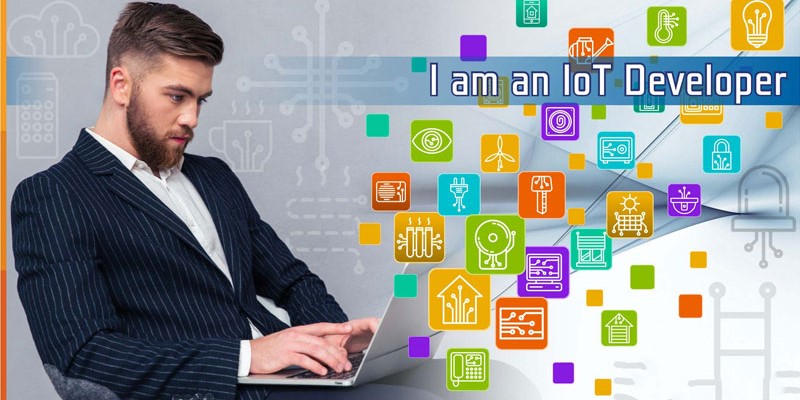 The convention has been that the developers are either software or hardware engineers. But things are changing with the advent of IoT as it requires developers to have additional knowledge besides their area of expertise. Now, it is difficult to identify a professional who is an expert in both the fields but having a basic understanding of how the other function works to prove to be advantageous. There are certain software/hardware skills which can prove beneficial for developers in an IoT environment.
Being a software developer allows a professional to program in various languages ranging from low-level assembly languages like C or C++ to high-level languages such as Java or Node.js. Besides these, the knowledge of communication protocol is also required. As far as the knowledge of hardware is concerned, one must have a basic understanding of electronics. To know how basic components such as capacitors, resistors, and LEDs work in a circuit is quite important.
Besides these basic software and hardware knowledge, an IoT Developer must know how to read data sheets, knowledge of timing diagrams and clocking, also logic gates and transistors. Apart from software and hardware engineers, there are IT professionals, designers and solution architects who can become IoT Developers. Fresh IT graduates can also opt for a career in IoT Development.
However, there is a question that arises in everyone's mind is that, from where can I get the best training on the Internet of Things?
The learning process can seem to be quite intimidating at the beginning this is why one should make sure that you are learning the concepts from the right people. Cognixia – one of the top ten IoT Training providers offers you a meticulously laid down course material from our subject matter experts. We also assure the highest standards of training. For further information, you can write to us.
~ Sunny Shah