Hello everyone and welcome back to the Cognixia podcast! Every week we gather here to explore something new from the world of emerging digital technologies, from cloud computing to DevOps, IT service management to project management, and much more.
This week, we talk about a very interesting topic in a space that is becoming increasingly popular all around the world – no code. 'No code' is a software development approach that requires the user to have little to no programming skills or experience to build an application. Using no-code tools, line of business employees who have the essential domain knowledge and institutional knowledge, while having a thorough understanding of the requirements for an app, but do not possess any coding or programming knowledge and skills, can easily create an application or a website or even add functionalities to existing applications and websites.
Interestingly, no code development is a misnomer of sorts. No code development does require coding, a lot of it. However, all this coding takes place behind the scenes and is invisible to the end-users who use these platforms to carry out their development tasks. Like its cousin – low code development, no code uses a visual integrated development environment. A visual integrated development environment is a software suite that consolidates the basic tools that are required to write and test the software. Commonly, these tools use a model-driven development approach which uses a software model to map out how the software system should work before the actual coding process begins. Once the requisite software has been created, the testing can be carried out using Model-based Testing or MBT, after which, it can be deployed.
Given its ease of use and convenience, no code is becoming hugely popular. This has led to the forming of multiple global no-code communities, encouraging collaboration and support, while also being a great platform to share ideas, and stories, and even building new applications, software, websites, etc. together. No code offers both developers as well as non-developers to build and create apps using the easy drag-and-drop blocks with a simple, visual interface. The no-code communities sometimes unify people in one specific role or area of interest or could be a general forum for everyone. Either way, the no-code communities are very interesting and engaging spaces. These communities are helping people get their questions answered, post reviews or thoughts, rant, upskill, find freelance gigs, and permanent job opportunities, interact with other no-code developers on Slack, and so much more.
Take, for example, the NoCodeFounders community. NoCodeFounders is the world's largest no-code community with 17,837 founders and businesses using no-code tools to build and grow their businesses faster and cheaper. The community comprises founders, freelancers, agencies, marketers, product people, intrapreneurs, developers, makers, and no-code enthusiasts who choose to use no-code tools for building their businesses and projects. Emmanuel Straschnov, the CEO of .bubble says about NoCodeFounders, "NCF is one of the best founders communities out there. NCF has brought together high-caliber, collaborative, and engaged founders building great businesses with no code."
Another great no-code community is NoCodeDevs. NoCodeDevs is a community where entrepreneurs discover new tutorials & tricks to implement their ideas without writing code, and can also stay in touch with fellow makers to help each other in their building process. The community has tons of active users seeking to master their projects through collaborative learning. In the community, you can even learn from industry experts and take your ideas to the next level. You can join the community for free but to have full access to all the resources of the community, you need to pay a monthly fee.
One more very interesting no-code community is called Makerpad. Makerpad was created in 2019 by Ben Tossell. The community is super passionate about offering no-code education to help people build apps and websites, run their online businesses automate their workflows, and accomplish more without writing code. Like NoCodeDevs, you can join the community for free. However, to access premium instructional videos or discounts for useful tools, access to a private community, and other features like profile tracking progress, you would need to pay an annual or lifetime access fee.
Next on our list is the NuCode community. NuCode is a great community for makers and experts building products using no-code tools. What we found striking about NuCode is the very friendly space they have built where it is so easy and comfortable to learn new things and also ask for any help. The community offers very useful learning resources and pre-made templates, which can be helpful for building skills for using top platforms in the no-code space. Joining the community is free to everyone. With NuCode you could be a part of a dedicated network of professionals who are striving to expand their reach in a very collaborative and supportive space. You can even organize in-person as well as virtual meetups to engage the community. Through NuCode, you could also attend useful workshops and webinars that could be very helpful for you.
If discussing industry challenges and discovering new ways to bring about a change is something that interests you, then the no-code community – NoCode HQ is something you should definitely check out. The community offers amazing step-by-step tutorials, templates, and even sessions with experts. They even offer useful social media features, helping you connect with like-minded individuals in the community, while also being able to provide as well as receive any help and feedback required. Joining the community is free to everyone and the free access will give you access to the limited features. To get full access, you, of course, need to pay a small monthly fee, which would give you unlimited access to all the learning tutorials, exclusive premium templates, no-code sessions, and much more.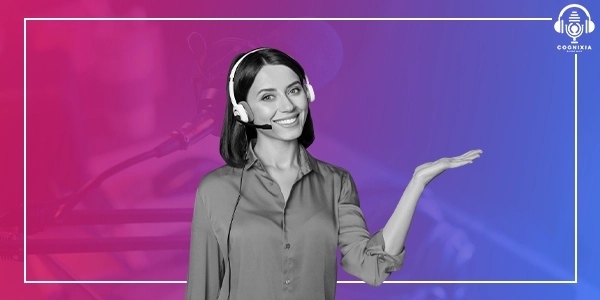 Last, but most definitely not the least on our list is Buildcamp. Buildcamp is a community of no-coders who are working together to build amazing new products. Through the Buildcamp community, you could meet people anywhere in the world who are facing similar challenges as you and learn in an interactive manner on the platform. Joining the community is free for everyone. The community offers useful tutorials and mini-courses, helping members learn how to build apps using top tools like Bubble and more. You can avail a premium membership for a small monthly fee and access the premium mini-courses as well as exclusive deals.
These are the top six no-code communities, but rest assured there are so, so, so many more no-code communities out there that you can be a part of, engage with other no-coders, get your questions answered, learn new things, try something new, be a part of something interesting, help someone resolve any challenges they might be facing, help test something somebody has built, and do so much more. What we can tell you for sure is that no matter which no-code community you choose to join, you will have great learning opportunities, you will get to meet and interact and collaborate with lots of other no-coders, and you will definitely receive all the support and help you need. The no-code community at large is very supportive and encouraging and it welcomes everybody with open arms. So, if no-code is your jam, we would totally recommend you join a no-code community or a few and accelerate your no-code journey.
With that, we come to the end of this week's episode of the Cognixia podcast. Hope you found it useful and insightful. We will be back again next week with another new episode of the Cognixia podcast. Thank you for tuning in today.
Until next week then.
Happy Learning!