IT welcomes you to a profitable and rewarding profession, and obtaining certification is a surefire solution to show your credibility in the area you wish to specialize in. According to Google Trends, interest in IT certifications has surged by 40% to 50% since 2020. You can be sure that diverse certificates will complement your professional goals, whether it is in Cybersecurity, Cloud computing, System Administration, or Web Development. So, in this blog, we'll take a look at the Top 5 IT Certifications for 2023.
Why do you need IT certifications in 2023?
Before we go into the list of IT credentials, let's talk about how they may benefit you.
IT certifications from leading institutions enhance your resume and increase your employment chances.
Certificates enable you to obtain 15-20% more income than others.
IT certifications establish you as a subject matter expert in your profession.
HR managers & recruiters are the barriers you must pass through to secure a job. These gatekeepers prevent those without the necessary credentials from going further in the recruiting process. Recruiters strive to provide hiring managers with the greatest applicants they can discover so that they may be recognized as heroes for helping the company in acquiring the best workforce. HR professionals and recruiters are aware that major certifying authority tests are tough to pass and serve as confirmation that you are qualified for a certain employment function. IT certifications help you get past the gatekeepers and into an interview with the hiring manager.
IT certification also boosts your worth to many of today's modern IT-related firms. Many roles benefit from having a certified employee in place. Even if potential employers may not express it explicitly, they prefer certified candidates over uncertified ones. IT certification provides you an advantage and demonstrates to a prospective employer that you are serious about working in the IT area. It opens up additional possibilities. Given the prevalence of IT in all of today's businesses, it's clear that obtaining a top IT certification is a good idea.
Top IT Certifications You Should Get In 2023
The following are the top five IT certifications that can help you develop your portfolio, improve your abilities, and stand out amongst the crowd:
Final words
Information technology is a constantly changing field. New technologies arise, and current technologies improve, making it critical for IT workers to keep up with the latest trends.
Identifying the gaps between current trends and your present skill set is critical when selecting which certification is right for you.
Every certification or training will demand a certain amount of time and work, so select a reasonable one, given your existing schedule.
That being said, AWS has been one of the most popular IT courses since 2019. As more organizations transition to the cloud, there is a greater need for AWS solution architects. Architecting on AWS is a fantastic method to leverage market needs and use your IT abilities for high-paying employment. If you are an IT professional wanting to enhance your career, here is your opportunity to shift gears and take it to the next level.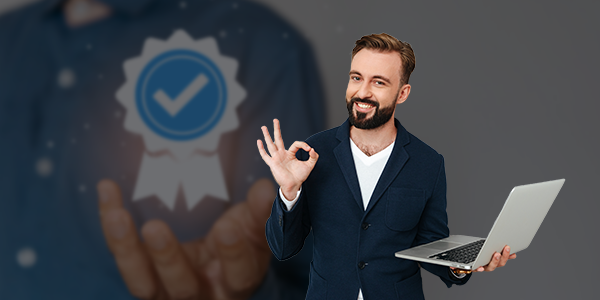 Read a blog on: How is AWS helping small businesses think big?
Get AWS Cloud Computing Training
AWS offers all of the benefits of the cloud, including flexibility, shorter time-to-market, and elasticity, among other things. In terms of data availability and high transfer stability, AWS exceeds other cloud service providers on the market.
Enroll in Cognixia's cloud computing with AWS training course and upgrade your skill set. You can influence your career and future with our hands-on, live, highly interactive, and instructor-led online course. You may get an advantage in this competitive market by providing an extremely user-friendly online learning experience. We will assist you in improving your knowledge and adding value to your talents by offering engaging training sessions.
Cognixia's AWS cloud computing certification course discusses the basics of AWS & cloud computing, then moves on to more advanced concepts, like service models (IaaS, PaaS, SaaS), Amazon Private Virtual Cloud (AWS VPC), and more.
This online AWS cloud computing course will cover the following concepts:
Introduction to AWS & Cloud Computing
EC2 Compute Service
AWS Cost Controlling Strategies
Amazon Virtual Private Cloud, i.e., VPC
S3 – Simple Storage Service
Glacier
Elastic File System
Identity Access Management (IAM)
ELB (Elastic Load Balancer)
Auto Scaling
Route53
Cloud Formation & Cloud Former
Simple Notification Service (SNS)
CloudWatch
Relational Database Service (RDS)
CloudFront
Elastic Beanstalk
CloudTrail
AWS Application Services for Certifications
AWS cloud computing Prerequisites
All you need to know to enroll in this course is basic computer skills. Some experience with Linux would be advantageous, but it is not required.
The course is perfect for network engineers, system administrators, and aspirants who have a solid understanding of coding principles or procedures and wish to further their expertise.
Fresh graduates with a rudimentary understanding of coding can also enroll in this course and advance their careers.