Hello everybody and welcome to the Cognixia podcast – your weekly destination for interesting information about the latest emerging technologies. Today is episode # 38 and we must say, we are having a great run so far. We are thankful for all the love and support we get from our listeners.
This week we are here with an exciting episode – today, we talk about best practices. Not just any best practices, but project management best practices. Having a project management team in place is one of the most important and useful things an organization could do. As an organization grows, the project in the organization grows in size and scale too, becoming more and more complex, making it indispensable to have a skilled professional project management team in place.
If you are an aspiring project manager, an existing project manager, an individual working in the project management team in any capacity, or in an organization that has embraced project management but still finding its feet, or just anybody who wishes to learn more about project management, this episode is going to be super useful for you, so keep listening.
List of the top five project management best practices:
Best Practice # 1: Always begin with a plan
Making and implementing plans effectively is critical to project management, winging it would not be the way to go for a good project manager. You could be using any project management tool, you could have any approach or methodology you choose to follow, and you could have any level of variables – scope, scale, timelines, but having a plan in place with sufficient room for flexibility is integral to effective project management. Define your goals, identify the benefits and limitations, identify the potential and current challenges, chart out how far is your room for going overboard on any of the parameters and their probabilities, etc. and make a workable plan that the entire project management team is on board with. In the absence of a project plan, everybody would just keep working towards no specific goal, there would be a wastage of all kinds of resources, and efficiency and productivity would be questionable.
Best Practice # 2: No such thing as Overcommunication
When it is good, smooth communication within the project management team as well as with all the stakeholders and management and everybody involved, it will show in the results. Nothing, and we repeat, nothing helps a project run more effectively and smoothly than having good communication among everyone. You can have the world's best software and tools and people at your disposal, but if your communication is not smooth, your project will get adversely affected. The communication is open and project managers should be accessible, however, they should not come off as micromanaging.
Best Practice # 3: Always keep documentation for everything
A project is all about resources – people, time, money, infrastructure, bandwidth, everything classifies as a resource for a project and would usually have a limited supply. This makes it essential that whatever resources are available need to be used judiciously and efficiently. The best way to ensure this is to document everything. Documentation ensures that nothing is missed and it helps keeps the entire team on the same page. Another very important thing to do is chart out a thorough resource allocation and utilization plan which can be used and updated throughout the project lifecycle.
Best Practice # 4: Never underestimate the power of risk management
Does there even exist a place or project that does not have any risk? We don't think so. Risk is everywhere and it is to varying extents, unavoidable. Risk management is not a bad thing it is one of the best things a project manager could do for the project. Simply put, risk management would help the team hope for the best while being prepared for the worst. With effective risk management, proper risk management and risk response teams can be instituted to manage things properly. Every risk foreseen is a potential risk avoided.
Best Practice # 5: Safeguard against Scope Creep
One of the biggest banes of a project and the role of a project manager is scope creep. A project has a set of agreed-upon goals and demands, but as the project progresses, new demands arise and the boundaries of the project have to be extended to accommodate them – a new feature, a new menu, anything that hasn't been in the project plan before and wasn't one of the initial agreed upon goals. This scope creep could put the entire project into an uncontrollable tailspin mode, which is not something anybody wants. Pushback might be a good idea a lot of times, maybe that new feature could be part of the next release or update, or it could be pushed out as an add-on later on. Stick to the original plan as much as possible. For anything unavoidable, map out the revised resource requirements and get everybody on board before accepting the scope creep.
These five project management best practices will ensure that you as a project manager or your organization have effective and efficient project management operations in place. Always remember that is the little things that often get overlooked that make the world of a difference. This is what would set apart an outstanding project manager from an ordinary one, so what are you aspiring for?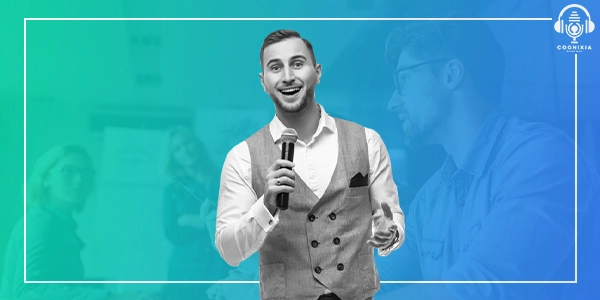 Another thing that sets you apart from the crowd and helps you along on your journey to be an outstanding project manager is a Project Management Professional certification from the Project Management Institute. It is the world's most recognized and most sought-after project management certification, it has immense international recognition and there is a burgeoning community of PMI-PMP certified project managers. Cognixia – your one-stop talent transformation solution provider helps you prepare for the PMP certification exam and earn your PMP credentials while juggling a full-time job, right from wherever you are. Our live online instructor-led PMP training is carefully crafted for aspiring project managers to leap into their careers. So, talk to us today to learn more about our PMP training and certification course.
With that, we come to the end of this week's podcast. We hope these best practices help you be better project management professionals or inspire your interest to take up project management as your career. For any questions, we are always there to help you.
Until next week then, happy learning!