Hello everybody and welcome back to the Cognixia podcast! We hope everybody is having a good week and has had a good week so far. We love reading your feedback and suggestions, so keep it coming! One suggestion we received recently was that you would like to know about the top skills that are required for specific popular roles, something that would give you some direction besides our training programs, of course, about how you can go about getting better at work and present the right profile to get that promotion or to switch careers or to decide whether you'd like to switch careers, or if a role was a good fit for you, things like that. The most asked-about role we got this suggestion for, is the role of a cloud architect. Cloud architects are seeing quite a humongous demand in the market right now, and trust on this one, this demand is only going to keep soaring up as more and more organizations realize that they just cannot do without embracing cloud computing and migrating their resources to the cloud or perish!
With that in mind, in today's episode, we will talk about the top five skills a cloud architect needs to succeed in his or her role. So, without further ado, let's begin!
The top five skills every cloud architect must have are:
Technical competency
Sales skills
Leadership skills
Strong communication skills
Solid business acumen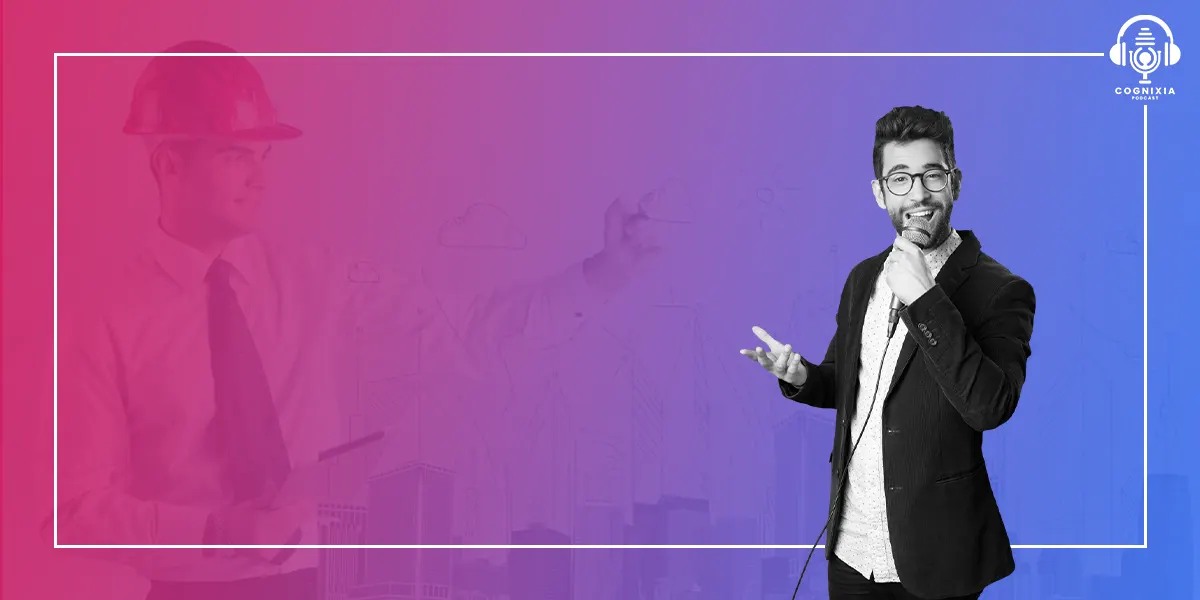 Technical Competency

The first skill on our list is technical competency. This stands for the solid knowledge of the network in the data center and how to migrate them to the cloud that every cloud architect must have. Now, if you ask why this is critical, we would say that it would be practically impossible to migrate something that you do not understand thoroughly. With network and data centers being such critical elements, half-baked or incomplete knowledge could prove to be quite disastrous, and we don't want that now, do we? For solid technical competency skills, you would need to have a thorough understanding of the network, servers, load balancers, firewalls, storage resources, databases, etc. As a thumb rule, you can take it that just about every technology that exists in the networking data center would also exist on the cloud. This skill is mission-critical for the successful migration of the data from the network in the data center to the cloud, so do not ignore this skill.

Sales Skills

The moment most IT professionals hear this it gives them cold shivers, doesn't it? But if you look carefully almost every role in any organization requires some sales in some way, we feel – it is all about being able to put your points across convincingly and listen to the other person's points with an open mind, that's sales! If only it were as simple as that now though, isn't it! As a cloud architect, when you build a solution, you are also the one best placed to sell it to the users and the customers. It is based on these solutions that you would be requesting resources so the solution you developed could be implemented. To do this, you need to sell your solution to the management, or even straight to the users. If you are asked to give a presentation explaining your solution, you would need sales skills. If you have to tell the stakeholders how your solutions meet the requirement you had received, you would need sales skills. In essence, you may not have sales targets and you wouldn't need to make those cold calls, and you wouldn't need to bring in the revenue by yourself, but you still need to be able to promote and sell, making sales skills one of the top five skills every cloud architect must have.

Leadership Skills

This is another skill that often tends to scare IT professionals but we can't stress the importance of this skill enough. As a cloud architect, you might often find yourself working from the client location and even if you're not, your role would call for asking questions to understand requirements, to get your job done, and do a good job at that. You might have a team of cloud engineers who report to you or even just work with you, you might need to manage these resources at some point in time, and to do all of that, you would need strong leadership skills. Leadership skills would be such a valuable feather in your cap and you will see noticeable differences in how your career progresses if you work on sharpening these leadership skills. Be motivated, lead from the front and by example, learn to effectively manage resources, be open to feedback, actively listen and be heard, and make sure you prove yourself to be a valuable asset to your team.

Strong Communication Skills

IT professionals are not exactly always known for their communication skills, are they now? But this conception has to change, both among the IT professionals themselves as well as others. As a cloud architect, you cannot escape having to communicate with people – stakeholders, team members, users, everybody. A cloud architect needs to be able to procure the right information from the business analyst and the customers, communicate it properly to the team, ask questions about the requirement that they or their team has, ask the management for resources, talk about the builds to the users, ask questions about the domain, deliver presentations to the audience, and so much more. None of these tasks could be accomplished if the cloud architect does not have good communication skills. So, if this is not one of your strengths, you need to actively work on making it into one. Sooner or later, the lack of this skill will affect your career progression, so you might as well start working on this as soon as possible.

Business Acumen

As a cloud architect or an aspiring cloud architect or even just any IT professional, you might wonder why it is important for you to have any business acumen – you are not conducting any business, you are not in any major strategic decision-making role, but let us break it to you – cloud architects absolutely cannot function effectively without business acumen. Cloud architects can be considered to be digital transformation specialists. Cloud architects play a very important role in helping the enterprise improve how they do business and they cannot help them accomplish this if they don't have the business acumen. Understanding your business as well as the customer business thus becomes very, very important. Business and domain understanding would also be essential for developing the right solutions for the business. You need to know how to read a balance sheet, how to read a profit and loss statement, and how to carry out ROI modeling, among other important tasks that you would need to perform to understand the customer and their requirement. If you don't have business acumen, you won't be adding value to the business and there would be absolutely no certainty if you are providing a solution that would be useful to them or not.
With that, we come to the end of our list of the top five skills that every cloud architect must have. This also brings us to the end of this week's episode of the Cognixia podcast. Now, if you are looking to sharpen some technical skills and learn some very useful tricks, best practices, etc. along the way, without quitting your current job, without stepping out of the house, without spending hours commuting to the study center, then talk to us about our live online instructor-led cloud training courses. Our Cloud Computing with AWS training is, in fact, designed to help you ace the AWS Certified Cloud Solutions Architect – Associate certification exam, along with offering you multiple hands-on projects, to help you learn thoroughly and practically. Now, we'll say it is not too fair to make that career growth wait, so talk to us, get certified, and move ahead in your career. What more can we say, until next week then! Stay tuned for our next episode and keep sending us your feedback and suggestions.