Hello everybody and welcome back to the Cognixia podcast. Every week, we gather here to learn something new about leading emerging technologies, discuss what's happening in the world right now, and so much more. We appreciate everybody who tunes in to listen to us. If you like listening to us, do leave us a rating and a review, if possible, it would definitely help us a lot.
If you have been keeping up with the news recently, then you would surely have heard about how OpenAI, the company that created the world-famous generative AI tool – ChatGPT is on the verge of bankruptcy and how it is burning cash every day to keep the tool going. And, if you didn't know that already, now you do. According to a report by Analytics India Magazine, OpenAI might go bankrupt by the end of 2024. The report adds that ChatGPT, one of OpenAI's most important and most popular products is losing popularity and it is costing the company about $700,000 every single day to maintain ChatGPT. We would also like to refresh our listeners' memories that Microsoft is OpenAI's single biggest investor, having invested $10 billion in OpenAI. The competition in the Generative AI tools market is seriously heating up and the newest kid on the block, Llama 2, which is a partnership between Meta and Microsoft is the latest competitor for ChatGPT. But Microsoft has already integrated GPT into its products like Bing Chat and Windows Copilot. It also very recently released the Azure ChatGPT as part of its Azure cloud universe.
This brings us to the question that we seek to address in today's episode – Is ChatGPT losing traffic and users, and is its popularity waning? Well, factually speaking, for the first time it was launched in November last year, ChatGPT has seen a decline in website visits, which in a way does point towards a supposed decline in the popularity of AI chatbots and AI-powered image generators. According to SimilarWeb, the global desktop and mobile traffic to the ChatGPT website has witnessed a decline of 9.7% in June, as compared to the numbers for May. The number of unique visitors to the ChatGPT website has also declined by about 5.7%. Along the same line, the amount of time the users are spending on the ChatGPT website has also gone down by about 8.5%.
If you have kept a close eye on how the journey of ChatGPT as a tool has shaped out and the current trajectory that it is on, the tool has indeed come a very long way. It has slowly moved away from generic use cases and is moving towards a more subscription-based model while also offering the ChatGPT API for integration into other tools and platforms. However, experts are also opining that the novelty of the tool is wearing off. When ChatGPT was launched, it was a new novel thing, and we know how crazy everyone gets every time there is something new in the market. Remember how people have camped outside stores for the new iPhone or the new Harry Potter book, right? With time, that novelty wears off, it becomes just another thing, or you realize that the tool was fun to play with, you had a few good laughs over it, asked it some silly questions, now the game is over, and it is no longer as much fun. The Washington Post also shares another possible scenario for the declining numbers – vacation time in schools and colleges. Like it or not, students do make up a sizeable chunk of the population using ChatGPT, and with the schools and colleges on vacation, that segment of users hasn't been using the tool as much. Yet another proposed explanation for the declining numbers is that people have realized the trouble caused by a hallucinating AI tool and would rather stay clear of it. It is better to put in a little more effort and do the job right, and do it once, than take a shortcut with ChatGPT, have the tool hallucinate, supplying incorrect information, then suffer the consequences, which trust us, can get very serious, and then have to redo everything, or worse, have to go into a damage control situation, right?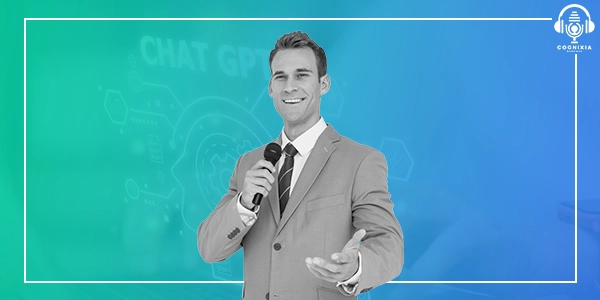 The advanced version of ChatGPT – the ChatGPT Plus which is powered by the next generation of the AI model – GPT-4 is a premium tool and requires users to pay a subscription fee. ChatGPT is currently powered by GPT-3.5. So, maybe, a lot of users have realized that to optimally use Generative AI and have a better experience, you need to be a premium subscriber, but well, not everybody wants to pay for what you have been getting for free, do we? So, maybe that is causing the decline?
What is weird in this whole situation is that OpenAI itself has no official statement on the declining numbers for ChatGPT. This is only fuelling more speculation about what could be really happening behind the scenes at OpenAI. First, there are rumors of a potential bankruptcy on the cards, then we hear the users are declining and ChatGPT is possibly losing its sheen, so everybody is left wondering what is really happening! If it is the rise in paid subscriptions and the widespread availability of the ChatGPT API which can be integrated with different tools and platforms, thereby eliminating the need to visit and work with the ChatGPT website, then it is a good thing. It would mean the tool is maturing and has gained solid acceptance among the users. But interestingly, you would need the ChatGPT website irrespective of whether you are a free user or a paid subscription user, so the subscription model theory has a slim possibility of being the cause for the declining numbers.
We would also like to mention here that the popular text-to-image tool – Midjourney also saw a dip in its user numbers when it decided to wean off its free offering and has now moved to a paid subscription model. We looked through OpenAI's blogs and in one of its blogs, the company says, and we quote, "We love our free users and will continue to offer free access to ChatGPT. By offering this subscription pricing, we will be able to help support free access availability to as many people as possible." End quote.
So, it is quite evident that the paid subscribers are kind of cross-subsidizing the free users. This very often happens in freemium model services.
At the same time, competition is getting more cut-throat in space. Anthropic, a San Francisco-based AI lab recently announced a new Generative AI tool, called Claude 2, which is open to use for the public in US and UK markets. According to one of the beta testers for the tool, Claude 2 offers two significant advantages over other Generative AI models. One, it is very good at handling documents, especially PDF files, something that ChatGPT has struggled badly with, and two, Claude 2 has a seemingly very sophisticated understanding of the documents. Additionally, Claude 2 has a very pleasing personality, not something a lot of users associate with ChatGPT. There are also other players already in the market offering free tools that are cutting into the market share, such as Bard and Pi. As of now, OpenAI still has the first-mover advantage, but how long will it last for ChatGPT, only time will tell.
One thing we can say for sure is that the Generative AI tools market is heating up and getting very interesting. We are all watching it closely to see how things will pan out.
With that, we come to the end of this episode of the Cognixia podcast. We hope you enjoyed listening to us today and learned something new during this episode. If you would like to recommend any topics to us or have any questions, feel free to reach out to us, we would love to hear from you.
Until next week then. Happy learning!