The healthcare industry is no stranger to change and evolution, continuously striving to enhance patient care, optimize resources, and drive productivity. In today's dynamic landscape, project management has emerged as a crucial discipline that empowers healthcare organizations to navigate transformation effectively and efficiently. In this article, we delve into the unique challenges that project management encounters in healthcare and explore the benefits it brings to the industry.
Why is Project Management Important in Healthcare?
In the vibrant realm of healthcare innovation, where risk assessment and time-to-market are paramount to thrive and make a difference, expediting and de-risking drug and medical device developments to benefit patients is crucial.
A drug or medical device development project demands scientific expertise and strict adherence to specific standards and regulations. Coordinating all activities, from R&D to clinical and regulatory affairs, is the cornerstone to ensure successful market access.
Translating company strategy into a concrete action plan poses a complex challenge for many healthcare startup leaders, often hailing from technical or scientific backgrounds. It frequently requires expertise they may not be familiar with.
Consequently, an increasing number of healthcare entrepreneurs are seeking guidance on adopting agile models that can effectively address the challenges their startups face. Following an organizational assessment, the goal is to establish a cross-functional project management approach. By providing a comprehensive view of development, management, and stakeholder coordination, this strategy breaks down projects into manageable milestones for smooth progress.
As healthcare professionals grow in number, it becomes evident that meticulous project management is essential for sustaining operations in this vast sector. However, healthcare project management comes with a unique set of risks, primarily due to the critical nature of patient safety. Ineffective project execution can have severe consequences on patients' well-being, making precision and expertise in project management more crucial.
Challenges in Healthcare Project Management
The realm of healthcare project management presents challenges that demand a level of complexity and risk management unparalleled in other industries. Let's explore some of the primary reasons why it differs significantly from typical project management scenarios:
Funding and Optimization
Aligning financial resources with project activities is a critical aspect of project management. In healthcare, optimizing projects becomes paramount to ensure the most cost-efficient arrangement of wards, operating theaters, diagnostic suites, and other facilities. Budget overruns or delays can have severe repercussions on patients' health, emphasizing the need for meticulous planning and control.
Quality and Efficiency

The pursuit of managed care and cost reduction has led to mergers and acquisitions in the healthcare sector. This, in turn, places greater responsibility on project managers to ensure projects stay on budget and schedule, as any deviation may directly impact patient well-being. Quality control takes center stage in healthcare project management, calling for efficiency from the project's inception and aligning architectural and engineering designs with budgetary and functional goals.

High Discipline Diversity

The healthcare industry relies on a diverse team of specialized healthcare professionals. When multiple disciplines collaborate, communication barriers may arise due to different interpretations of terminology. To foster effective teamwork, project managers must facilitate a common language and encourage open communication among team members from different disciplines.

Lack of Skilled Resources

Healthcare's evolving landscape demands versatile resources capable of handling multi-organizational projects, collaborating with clinicians for care delivery transformation, and evaluating the impact of regulatory changes. A project team lacking the necessary skills and expertise, including a deep understanding of the healthcare industry, is destined to face challenges and may ultimately fail.

Deficient Change Methodology

The healthcare industry faces constant pressure to adapt quickly, making changing methodology critical for success. Unfortunately, some projects overlook the importance of change preparation, resulting in poor understanding and adoption of change among stakeholders. Given the political dynamics between physicians and the administration, effective change communication becomes particularly challenging.
Embracing Healthcare Project Management for a Brighter Future
Despite these challenges, healthcare project management plays a pivotal role in shaping the industry's future. Here are some of the key benefits it offers:
Ensuring Team Synergy

An effective project management strategy ensures the right blend of technical expertise within the project team. Aligning team members' skills with the project's objective, such as cost reduction or process improvement, significantly increases the likelihood of successful implementation.

Enhancing Patient Care

By improving processes and communication among healthcare staff, project management directly impacts the quality of patient care. It also allows for better organizational planning, budgeting, and risk mitigation, leading to a reduction in the likelihood of legal issues.

Strengthening Stakeholder Relations

Project management fosters effective collaboration with various stakeholders, including insurance providers, government agencies, and patients. Positive relationships with stakeholders contribute to smoother project execution and long-term success.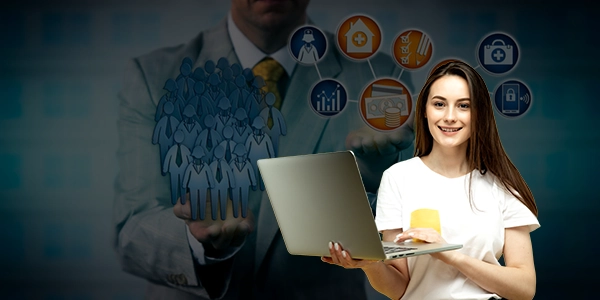 Explore an Article: Can non-IT managers be good project managers?
Conclusion
In the ever-changing world of healthcare, project management stands as a beacon of hope, guiding organizations through transformation and innovation. While healthcare project management poses unique challenges, the rewards it brings are equally exceptional. By embracing robust project management practices, healthcare institutions can enhance patient care, optimize resources, and secure a brighter future for the industry. Remember, meticulous planning, effective communication, and a strong commitment to excellence are the keys to mastering the art of healthcare project management.
Learn PMP with Cognixia and upskill yourself
The Project Management Professional (PMP) certification is the most sought-after project management qualification. PMP certification enables project managers to operate remotely across several sectors and from anywhere globally.
Active professionals create the training course, and then the project management community evaluates them before releasing them to ensure that it always represents the status of the profession. Organizations are now emphasizing the development of leadership, negotiations, and dispute settlement abilities, in addition to conventional IT and technical talents. We give the most up-to-date training suited to the industry's need for workers with the necessary capabilities through our globally recognized PMP certification.
This PMP online training includes a variety of concepts. It explains the distinctions between project management & operations management. Cognixia's PMP Certification Training has been intended to assist managers/professionals in managing projects more efficiently and effectively by utilizing the Project Management Life Cycle.