Ever got annoyed watching the loading icon go round and round due to slow internet speed?
Imagine you are watching the 'Long Night' episode of Game of Thrones, the Night King is about to take out his sword to kill Bran Stark, and suddenly the loading icon appears and breaks the link of the moment. Similarly, while playing PUBG or Counter Strike, imagine the internet speed starts to fluctuate, the game starts to lag, and the avatar gets shot. These are common instances where your internet speed could completely ruin the moment.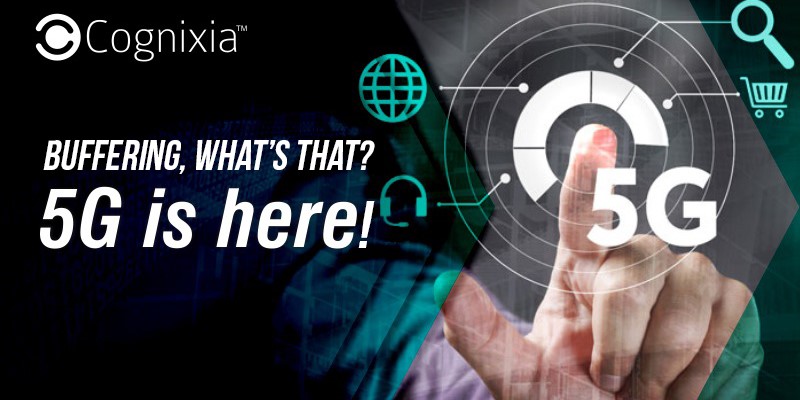 There are other critical situations where the internet speed holds a lot of importance. For instance, in the share market, if the internet speed keeps fluctuating it would affect the trading significantly, traders would lose their deals and a lot of money if they couldn't buy or sell at the right moment. Another example could be experiencing a failed transaction at the time of purchase from an e-commerce website/app, due to internet issues, causing the customer to carry out the entire payment transaction again, or even lose the product from their carts. And then, it is an established fact how important internet speed is to be able to book a tatkal railway ticket. The challenges posed by poor internet speed are countless.
Customers are getting accustomed to faster and faster internet on their devices. We have already transitioned from 2G to 3G and 4G. The next transition is going to be to 5G. 5G brings numerous advantages to the table including faster internet and increased bandwidth. Take any technology for an instance, be it cloud computing or IoT, the internet is a must.  With the amount of traffic and the type of data generated every second, a super-fast smart network helps these technologies be more effective and productive.
"We expect 5G to become the worldwide dominating mobile communications standard of the next decade." – Dr. Christoph Grote, Senior Vice President Electronics, BMW Group
5G will transform how businesses and industries are run and generate revenues. Surveys conducted by many industries have found that 5G can generate a sum of $12.3 trillion revenue. This also implies that 5G will create over 22 million jobs globally.

Today, There are many top companies across the world that are working on bringing 5G to the customers, including, Samsung Electronics (South Korea), Huawei Technologies Co. Ltd. (China), Nokia Networks (Finland), NEC Corporation (Japan), Ericsson (Sweden), Qualcomm (US), Verizon (US), Orange (France), Mobile TeleSystems (Russia), AT&T (US) and Cisco Systems (US).
With 5G coming to the fore, professionals skilled at working with and deploying 5G technology will be needed by organizations across all industries. Professionals would need to upskill themselves, while organizations would also need to upskill their workforce to make the most of 5G. Cognixia, a digital workforce solutions company offers training and certification programs designed to build a workforce equipped with the knowledge and skills to shape the digital future.
Learn more about IoT training programs.