Hello everybody and welcome back to the Cognixia podcast. Every week we gather and discuss something new & interesting from the world of emerging digital technologies. From interesting trivia and insights to the latest developments and best practices as well as guides, and so much more, the Cognixia podcast aims to inspire our listeners to learn something new to take the next big leap in their careers by adding new skills to their repertoire.
In today's episode, we go back to something that has been a very happening topic for quite some time now  – Generative AI bots. To be more specific, as the title would have already told you by now, in today's episode we compare two of the most popular generative AI bots in the world right now – OpenAI's ChatGPT and Google Bard. Both are interactive conversational smart chatbots powered by principles of artificial intelligence, from two of the major tech houses on the planet. Both come with their unique pros and cons. This is precisely what we will be discussing in today's episode.
Before we dig deeper into the comparison, let us take a quick look at what is ChatGPT and what is Bard.
So, what is ChatGPT?
ChatGPT is an artificial intelligence-powered chatbot by OpenAI that is empowered to have a conversation by generating human-like responses to textual inputs provided by users. ChatGPT has been trained on humongous amounts of data using a large language model.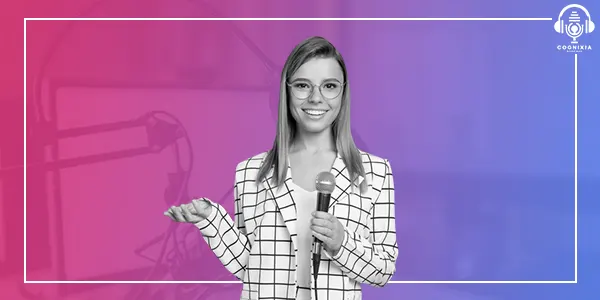 Now, what is Google Bard?
Like ChatGPT, Google Bard is another AI-powered chatbot. Like ChatGPT, Google Bard can also answer questions and generate text in response to user prompts.
This is as simple as we could explain this, but if you go just by this, then you might feel they are the same thing, just different companies. Well, in a way, it wouldn't be quite wrong either. But there are quite a few differences too.
The very first point we would like to highlight is the pricing. The basic version of ChatGPT is free for users. However, it has a daily limit of 100 questions, meaning you can ask up to 100 questions to ChatGPT a day for free if you are using the free basic version. However, you can upgrade to the premium version for $20 a month, which would give you faster response times, and open access to many premium features. This is because premium users use GPT-4 which is the latest, more updated, and premium version, whereas free users use GPT-3.5, which is the previous version of the model. If you do not have an existing contract with OpenAI, then you would need to join the waitlist for the ChatGPT API to get access to the same.
Compared to this, Google Bard is completely free to use. There is no limit on the number of questions you can ask Google Bard, not in a day or a week or a month, or a year, so ask away as much as you would like to. But then, most of Google's products are always free to use, it has always been so.
Now that we have addressed the pricing difference, let us dig deeper into comparing ChatGPT vs Google Bard.
Let us look at what both these bots have been trained on. ChatGPT has been trained on humongous amounts of text and content available on the internet whereas Google Bard has been trained on specific datasets for having conversations with the users. There may not be fully accurate but the popular opinion based on the fact of the kind of data both these models have been trained on, is that ChatGPT is better at producing paragraphs and summaries as well as other text-based tasks, while Google Bard is better at having conversations. However, it is important to keep in mind that Google Bard has complete access to the huge might of the Google Search engine, which makes it immensely powerful. Compared to this, ChatGPT has data only up till 2021, so most of its information will not be current as it does not have constant access to the entire range of material like Google Bard.
How about the responses both these bots generate? Now, we know that both ChatGPT and Google Bard have been trained on very large data sets and both have hundreds of billions of parameters, which is what helps them generate human-like responses. But like we said above since Google Bard has access to an up-to-date library of data, its responses are more current and relevant than ChatGPT, especially if the response has anything to do with the timelines or dates, or periods. So, for instance, if you are going to ask about the upcoming monsoon and weather forecasts and some current statistics or something, ChatGPT will not be able to answer, because its database is about two years old already, whereas Google Bard will be able to help since it has access to updated data. This considerably limits the reliability and accuracy of ChatGPT compared to Google Bard, because, let's face it, the world has changed a lot since 2021, hasn't it?
How do both these bots pick up contexts? ChatGPT collects information and data from prior interactions with the user, so it can pick up on contexts quickly when engaging in a conversation with the users. Google Bard also uses contexts from conversations and can pick up where a user left off. So, if you ask either of the bots to remember something you had said previously and ask something about that, both bots can pick up the context from their previous interaction with you and provide you with a response.
How do ChatGPT and Google Bard perform in terms of the computational resources they consume and their speed of generating responses?
ChatGPT is resource-light and is found to be quite quicker than Google Bard. Comparatively, Google Bard is powered by large transformer models which use up a large amount of computational resources, slowing it down a bit.
How about language support and compatibility for both bots? Well, ChatGPT can handle more than 20 human languages and over a dozen computer programming languages. ChatGPT is trained and equipped to understand and generate text in more than 20 human languages, and it can support as well as generate & understand code in the most popular programming languages like Python, JavaScript, Java, etc. Similarly, Google Bard can generate code in several programming languages including Python, Java, JavaScript, and more. It can also support prompts written in natural language. Google Bard also supports US English, Japanese, and Korean. It can also translate into and from other languages.
Does Google Bard hallucinate like ChatGPT? Well, yes, sometimes. See, after all, both Google Bard and ChatGPT are AI-powered chatbots, they can contain errors, they can have biases because their knowledge comes from the data it is trained on, which, of course, comes from humans. So, both can have some issues with accuracy and reliability at times, and we would highly recommend verifying everything you receive as a response from both these bots before using it anywhere. Both the bots do tend to hallucinate and say something weird at times, but these are occasional occurrences.
When it comes to data privacy concerns, both Google Bard and ChatGPT collect personal data in a more or less similar manner, the same as how search engines do. The commonly collected information is your IP address, text you enter, phone number, email ID, social media links, etc. Both would also record everything you enter or share with the bots, so be careful about what you share with the bots and ask the bots. Avoid sharing something that is sensitive or confidential or is covered by intellectual property rules.
Both ChatGPT and Google Bard are chatbots powered by artificial intelligence that has been trained on large natural language models, so their responses could also be similar. Ask the same question to ChatGPT and Google Bard, and you will get quite a similar response from both, except if you ask something that is more time-specific or requires more current information. In that case, the answers would be separate, since, as we mentioned before, ChatGPT has information till 2021 only, whereas Google Bard is constantly updated since it has full access to the updated search library of Google Search.
So, to put it all in a nutshell, we could say that both Google Bard and ChatGPT come with their pros and cons, and no matter which AI bot you choose to use, be responsible and careful about what you share and ensure that you verify everything you receive as a response from the bots before using it anywhere.
With that, we come to the end of this week's episode of the Cognixia podcast. We will be back again next week with a fresh, new episode on this very podcast, till then stay inspired and continue hustling. Learning is a process that should end only when life ends, so until next week,
Happy learning!