Hello everyone and welcome back to the Cognixia podcast. Every week, we gather here to discuss exciting new developments and insights from the world of emerging digital technologies. From ChatGPT to project management best practices, Helm in Kubernetes to what DevOps engineers do, and so much more, the Cognixia podcast is the place you come to for your weekly bites of fresh new information and inspiration to take the next big leap in your career. We are back this week with a super interesting episode about something that we know you will definitely enjoy listening to. Today, we talk about Google Bard.
All of you would have already heard about ChatGPT, some of you might also have used it or even regularly use it in your day-to-day lives to accomplish different tasks. Now, ChatGPT is a part of the world of artificial intelligence chatbots. ChatGPT was created by OpenAI, which is now majorly owned by Microsoft. Some time back, Google also came up with its own AI chatbot, and they called it Bard. With Bard, Google aims to give the world a creative and helpful collaborator that can talk to users using natural language.
In today's episode, we dig deeper into the world of Google Bard, what it is, how to use it, what the edge it has over other AI chatbots, and more.
what is Google Bard?
Bard is Google's public tool in the very highly competitive artificial intelligence chatbot space. Another popular player in this field, as we have mentioned before, is OpenAI's ChatGPT. So, simply put, Google Bard is yet another artificial intelligence-powered chatbot in the market. It was launched in early 2023. Back then, it was an experiment that was fundamentally based on a conversational large language model. You enter a text as a prompt for Bard, and then Bard generates a response to the prompts you have entered. The biggest strength of Google Bard lies in its ability to access the internet and leverage the power of Google search for generating its responses.
What can you use Google Bard for?
You can do a lot of different things using Google Bard. It is a smart, intelligent tool that can be used to explore ideas, compose text, write code, and much more. We'd say, look at Bard like an intelligent friend or colleague, and ask them something accordingly. So, say you want to brainstorm some ideas, or you want to research some topic and want to find some books or related concepts or information related to that topic, or you want to draft an email to someone, or you want to create an outline for say a project or a proposal, or you want to paraphrase or summarize some text, or you want to write some code, or you want to debug some code, Google Bard can do it for you.
Now, because Bard has access to Google Search, one thing Bard can do very well is to streamline the search for you. Imagine, you are planning to buy a new mobile phone. Ideally, you will look for a particular brand and model, then dig up all the specifications and reviews for it across different websites, and then, maybe compile a Google Doc that would contain all the information that can help you do a comparative. You keep doing this for every brand and model you are interested in, till you have all the information and can make the choice that is right for you. But with Google Bard, you don't need to follow this cumbersome process. Bard will compile all the search results for you in a Google doc. All you have to do is to tell Google Bard the names of the different handsets you want information about, and then ask Bard to compile all this information together and export it to a Google Doc. Well, this may not be a one-step process, but it should be done in two steps – in step one, you ask Bard to get the data and in step two, you ask it to export everything to a Google doc.
Interesting and easy, isn't it?
Well, it totally is, we'd say.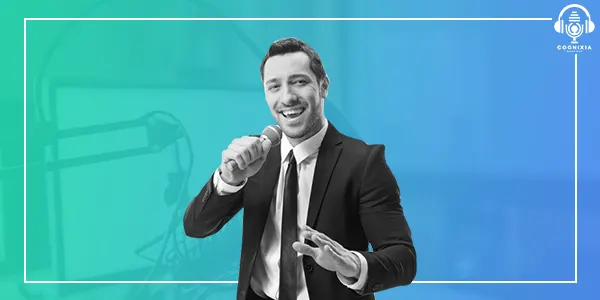 So, how can you access Google Bard? That's easy too. Google Bard is currently available across all popular browsers – Chrome, Safari, Edge, Firefox, etc. You sign in using your Google account, and you are ready to use Google Bard for anything you need to do! Well, that's the short version. The actual process is a few steps longer. The URL for Bard is in the standard format Google uses – bard.google.com. Once the page opens, sign in using your Google account, then click on 'Try Bard', and then accept the terms and conditions. After this, you will get a note popping up on your screen that tells you that Bard is an experiment, and you will get asked if you would like to receive updates about Bard in your email inbox. Depending on your preferences, you can decide whether you want these updates or not. Either way, your choice will not affect whether you would get to use Bard or not. Once you have entered your choice, you are ready to use Bard!
You can now enter your prompts and get the results from Bard. But, things don't end there. Once the results are generated, you get multiple options of things you can do, you can call them action prompts. Like, there would be a pencil icon on the top using which you can edit the text you have received as a response from Bard. You can view the entire response or you can ask Bard to work again and regenerate the response for you. You can copy the response generated. You can report an issue with the response you have received. You can trigger a Google Search from the response Bard gave you. You can export the response received. You can provide feedback about the response from Bard to the team that works on Bard. And, you can also move ahead and enter another prompt to keep going.
Now, when we found out all this and took Google Bard for a spin, one of the first questions we had about Bard was does it also hallucinate like ChatGPT? Simply put, how accurate is Google Bard? Google does try very hard to ensure that Bard delivers accurate responses but it also cautions users that sometimes, Bard may display inaccurate or offensive information which are not representative of Google's views. So, we would recommend that you verify the accuracy of the information you receive from Bard before using it. Bard is not 100% perfect, so a verification step would be great to do.
We also wondered if Google Bard would be better than Google Search.
Google Search essentially functions on the back of keywords. The links the search delivers in response to the search query are pulled up against how relevant the particular link would be for the user's search query based on the keywords. There are also featured snippets of information that Google Search feels would answer the user query best.
In contrast, Google Bard responds to natural language prompts. The response to the prompt is a string of interactions, it is like a chat conversation, and you can also expand, clarify, or rephrase that response. You can't do this in Search. Also, in Search, you would need to click on individual links to get the information you need, it is not directly presented to you like Bard would.
So, in some aspects, Bard could work better than Search. While Search is more extensive and its accuracy would be higher, considering the user is doing a large part of the work of digging, Bard serves the answer ready to consume, post-verification of course, on a platter.
How Bard would compare to ChatGPT and other AI chatbots, is something only time will tell. For now, it is making the already highly competitive space even more competitive. Everybody is pushing with all their might into the building and development of the best possible AI chatbots, and the space is definitely heating up.
In the next episode, we will do a comparison of Google Bard with ChatGPT, so make sure to tune in next week, we promise the episode would be very, very interesting.
With that, we come to the end of this week's episode. Hope you enjoyed listening to us today. We will be back next week with a super informative and insightful episode. Until then, if you would like to check out our live online instructor-led courses, visit our website www.cognixia.com. You can talk to us over the chat function on our website and get an answer to all your queries immediately.
Until next week then.
Happy Learning!