Efficient project management has become essential to ensuring successful project delivery in the dynamic business environment of 2023. Project managers must keep themselves ahead of the curve by implementing best practices that boost efficiency, encourage cooperation, and provide desired results. This is because businesses across all industries strive for growth and innovation. In this blog, we will cover the top five project management best practices, giving project managers the information and resources, they need to overcome obstacles, exceed stakeholder expectations, and complete successful projects.
Project managers must modify their strategies to remain competitive given the quick speed of technical improvements, rising consumer expectations, and requirement for agility. In the present business environment, where organizations must continuously adapt and change, these best practices are not just pertinent but essential. Professionals can optimize project outcomes and promote corporate success by implementing these practices into their management methodology.
Project Management Best Practices:
Clear Project Scope and Objectives:

It is hard to overestimate the importance of a well-defined project scope and well-articulated goals. In the modern world, where adaptation and agility are crucial, a clear project scope acts as a road map, assuring focus and alignment with organizational objectives. The Project Management Institute (PMI) surveyed that 68% of projects with a clear scope were finished on schedule, on budget, and with the intended goals achieved. Managers can efficiently define the project scope by employing methods including writing a thorough project charter, talking to stakeholders, and using visual tools like mind maps. Real-world case studies highlight the favorable effect of clearly specified scopes on project outcomes.

Effective Stakeholder Communication

In management, effective stakeholder communication is a critical success factor. Stakeholder engagement throughout the project lifecycle creates alignment, regulates expectations, and promotes collaboration. Regular status updates, engaging meetings, and personalized communication plans all help to increase stakeholder participation. Using real-time collaboration tools along with management software allows for seamless communication and ensures that stakeholders are well-informed and proactively involved. Success stories from a variety of industries demonstrate the critical importance of effective stakeholder communication in meeting project objectives.

Project Scheduling and Planning

Effective project planning and scheduling set the stage for project success. Project managers can optimize resource allocation, minimize risks, and sustain project momentum by dividing the project down into smaller tasks, identifying dependencies, and establishing realistic timetables. Creating work breakdown structures (WBS), identifying milestones, and constructing Gantt charts or project deadlines are all important aspects of project planning. Using management software can help to streamline planning and scheduling procedures, allowing for more efficient work allocation, progress tracking, and resource management. Organizations that engage in strong project planning and scheduling experience better project delivery and resource optimization.

Risk Management and Mitigation

Effective risk management is critical to project success in today's complicated and uncertain business environment. Project managers must identify potential risks ahead of time, analyze their significance and likelihood, and devise mitigation techniques to reduce their impact on project outcomes. Techniques such as completing risk assessments, using risk registers, and developing contingency plans aid in effectively addressing and managing risks. Project managers can build a proactive risk management approach by fostering a risk-aware culture and encouraging team members to disclose issues. Real-world examples demonstrate how careful risk management adds to project success and increases organizational resilience.

Resource Allocation and Management

You must optimize resource allocation to maximize productivity and achieve project deliverables. Project managers should grasp the resource requirements, which include people, resources, technology, and infrastructure. Project managers can identify resource gaps, assign resources efficiently, and track resource utilization by utilizing resource management technologies. Techniques such as resource leveling and resource smoothing, including cross-functional collaboration, improve the distribution of resources. Real-world projects demonstrate the benefits of effective resource management, such as increased project efficiency, decreased bottlenecks, and increased team productivity.
Conclusion
Adopting these top five project management best practices will become critical for success as management advances in a fast-paced environment. The important pillars that project managers must focus on are clear project scope and objectives, effective stakeholder communication, rigorous project planning and scheduling, risk management, as well as effective resource allocation. Project managers that adopt these practices will overcome hurdles, exceed stakeholder expectations, and drive effective project delivery in the dynamic and competitive environment and beyond.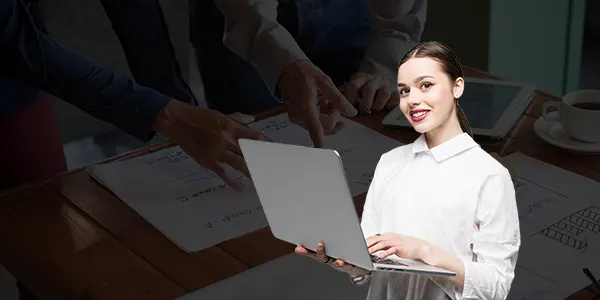 Read a blog on: Top 5 open-source project management tools
Learn PMP with Cognixia and upskill
The Project Management Professional (PMP certification is the most sought-after project management qualification. PMP certification enables project managers to operate remotely across several sectors and from anywhere globally.
Active professionals create the training course, and then the management community evaluates them before releasing them to ensure that it always represents the current status of the profession. Organizations are now emphasizing the development of leadership, negotiations, and dispute settlement abilities, in addition to conventional IT and technical talents. We give the most up-to-date training suited to the industry's need for workers with the necessary capabilities through our globally recognized PMP certification.
This PMP online training includes a variety of concepts. It explains the distinctions between management & operations management. Cognixia's PMP Certification Training has been intended to assist managers/professionals in managing projects more efficiently and effectively by utilizing the Project Management Life Cycle.
Cognixia – the world's leading digital talent transformation company – offers learners the official PMP-PMI Certification Training. We provide an extensive online PMP training program that consists of multiple management training modules. This PMP training course will cover a wide range of topics – taking you through various aspects of management & operations management.
The PMP certification course has been designed to help you manage big projects more efficiently and effectively with the help of the Project Management Life Cycle.
Under this course, you will learn:
What project management is.
What are project management's basic characteristics are.
How the strategic management works in the project management office?
Project management lifecycle
Best practices – project management
The PMP certification exam