Edge computing is currently transforming the way data is collected, stored, and distributed. Compared to traditional methods of channeling data to centralized servers, edge computing enables devices to act as intelligent decision-makers. It helps in improving performance, decreasing latency, and providing real-time insights. This discussion goes into the complex world of edge computing and highlights the critical role that Amazon Web Services (AWS) plays in this transformational shift.
Understanding Edge Computing
At its essence, edge computing transforms the orchestration of data into a symphony of efficiency. Rather than relegating data processing to remote data centers, edge computing brings data closer to its source, thereby enabling devices to process information at the point of origination. This transformative shift bestows a litany of enhancements, foremost among them being real-time insights and reduced bandwidth demands. This elucidation serves as a deep exploration into the domain of edge computing, unearthing its mechanisms and advantages.
Unveiling the Dynamics of Edge Computing
The narrative of edge computing unfurls across two distinct acts, each characterized by its intricate dynamics and compelling plotlines.
Upstream Applications

In this, data assumes the central role, coursing from smart sensors and devices. Yet, not all data is of equal significance. Some data, such as routine room temperature measurements, echo with redundancy. Other data, like the average temperature over extended intervals, narrates long-term tales. Crucially, there exists mission-critical data, such as temperature thresholds prompting heating system activation. The purview of edge computing in upstream applications revolves around judicious data filtration, transmitting only the most crucial narratives to centralized data centers. The dramatis personae in this act include:

The Local On-Premises Data Center Protagonist

:
Imagine a wind turbine housing servers and storage devices attuned to analyze every rotor rotation. Organizations harness this local computational prowess to process data in proximity to its source.

The Compute Capacity Artisan:

Visualizing sensors endowed with computational capacity, executing data filtering algorithms on the spot, thus ensuring that only salient data traverses to centralized repositories.

The Regional Edge Servers Virtuoso:

Introducing cloud services into the narrative, processing data gleaned from diverse sensors within a geographic region. This orchestration of cloud services reverberates with echoes of geographical specificity.

Downstream Applications

The saga advances downstream, focusing on end-user experiences. This act underscores the imperative of latency reduction, assuring that users engage with seamless, real-time experiences. The cast of characters in this act comprises:

The Caching Luminary:

Envision a company establishing a Content Delivery Network (CDN) strategically embedding content within edge servers proximate to users. The outcome is the expedited delivery of content, fostering an unparalleled user experience.

The Cloud Edge Virtuoso:

Here, cloud computing takes on a fresh dimension, as latency-sensitive segments of applications are executed near users. This orchestration synchronizes resources, seamlessly resonating with user interactions.

The Mobile Edge Maestro:

This character epitomizes the wonder of mobile edge computing infrastructure, harnessed through 5G networks and services. The resultant canvas is one where ultra-low-latency applications flourish seamlessly.

The AWS Edge Computing Symphony

At the center of this grand narrative stands AWS, the conductor orchestrating a symphony of technological prowess. AWS for the Edge engenders a convergence of cloud and edge, effacing geographical boundaries. This harmonious fusion manifests as managed hardware exerting its influence across metropolitan locales, on-premises domains, 5G networks, and even remote landscapes. AWS, the sole virtuoso, dispenses capabilities bespoke to specific edge use cases. An expansive array of over 200 integrated device services avails itself, facilitating the rapid and facile deployment of edge applications across myriad devices.

How AWS helps Edge

AWS Outposts:

Bridging the gap between AWS and the physical world, extending its infrastructure ubiquitously, and affording a seamless hybrid experience.

AWS Storage Gateway:

Unfurling access to a treasure trove of virtually limitless cloud storage, thereby enriching data management capabilities.

AWS Snow Family:

Unconventional devices operating in austere conditions and regions bereft of stable network connectivity, emblematic of AWS's ingenuity.

Amazon SageMaker Edge Manager:

Sentinel over machine learning models, optimizing, safeguarding, monitoring, and nurturing them across constellations of edge devices.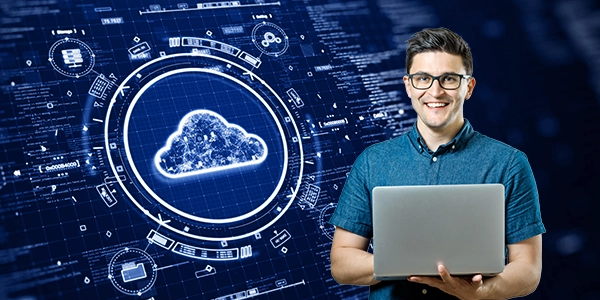 Explore an Article: How to use AWS to build a chatbot
Captivating Edge Computing Use Cases
The practical allure of AWS, in tandem with edge computing, finds embodiment in the endeavors of leading enterprises:
Volkswagen Group: A magnum opus in efficiency, AWS IoT, machine learning, and edge services converge to interlink data emanating from over 120 manufacturing plants. This convergence accentuates efficiency, augments production flexibility, and elevates quality benchmarks.
Hulu: The saga of impeccable content streaming unfurls as AWS edge networking services coalesce to furnish an infrastructure characterized by scalability, agility, and cost-effectiveness.
Riot Games: A testament to gaming excellence, where AWS Outposts functions as a beacon, augmenting fairness, and immersion by diminishing latency, and fostering a level playing field.
Conclusion
In the saga of technological evolution, edge computing emerges as the protagonist, penning a new chapter in data orchestration. AWS, a pioneering purveyor of cloud innovation, allies with edge computing, facilitating a harmonious convergence that resonates across devices, sensors, and users. The magic of edge computing metamorphoses into an imminent reality, poised to unveil its profound potential. Embark on this journey, where the cadence of data is poised to reverberate with unprecedented resonance, guided by AWS, an unswerving compass in the terrain of transformative possibilities.
Get certified in AWS with Cognixia
In addition to the top five resume writing tips mentioned above, having AWS cloud computing training can be an excellent asset for cloud solution architects. An AWS certification demonstrates to potential employers that you have the knowledge and skills to design, deploy, and manage applications on the AWS platform.
According to a survey, AWS-certified professionals earn higher than non-certified professionals in the same role. In addition, having an AWS certification can open new job opportunities and increase your chances of landing your dream job.
Therefore, if you are a cloud solution architect looking to advance your career, consider getting an AWS certification and highlighting it on your resume. By doing so, you can differentiate yourself from other candidates and increase your chances of landing your desired job.
Enroll in Cognixia's cloud computing with AWS training course and upgrade your skill set. You can influence your career and future with our hands-on, live, highly interactive, and instructor-led online course. You may benefit in this competitive market by providing an extremely user-friendly online learning experience. We will assist you in improving your knowledge and adding value to your talents by offering engaging training sessions.
Cognixia's AWS cloud computing certification course discusses the basics of AWS & cloud computing, then moves on to more advanced concepts, like service models (IaaS, PaaS, SaaS), Amazon Private Virtual Cloud (AWS VPC), and more.