Getting the Information Technology Infrastructure Library (ITIL) certification offers a gateway to the IT Service Management (ITSM) industry. The ITIL framework offers a business view to an IT department and depicts a bigger picture of an organization's IT functioning. Since its inception, ITIL has been globally recognized as a guide and a set of best practices to shape an organization's ITSM practices. For an individual, an ITIL certification opens the door to a successful career by demonstrating the professional's commitment to excellence in the ITSM field. An ITIL certification indicates to potential employers that the certified candidate has invested their time and committed to validating their level of knowledge about ITIL and ITSM.
Understanding the ITIL 4 Certification
The prospering digital age has led to major changes in the IT-sphere by introducing a variety of IT products and services, making them an integral part of our day-to-day lives. This has resulted in organizations stepping up their game to gain a leg-up on competitors. ITIL 4 is designed as an end-to-end model delivering top-tier IT products effectively and efficiently.
The upgrade to ITIL 4 has created a holistic path to IT service management as it is more flexible compared to its older versions. The ITIL model integrates with DevOps, Agile and Lean management, and represents a substantial shift in the way things would work with an agile approach, necessitating the dismantling of silos in organizations.
The Transition from ITIL V3 to ITIL 4
ITIL V3 Foundation level credentials remain valid but all ITIL 4 certification levels have been rolled out in 2020. Even though the V3 credentials remain valid, it is encouraged for candidates to pursue ITIL 4 certification. Organizations are also investing in their employees and transitioning them from an ITIL V3 to an ITIL 4 certification. Any intermediate candidates still pursuing ITIL V3 certification can transfer their ITIL V3 credits to move onto the higher-level ITIL 4 certifications.
The ITIL certification consists of a range of qualifications covering the different areas of the ITIL service lifecycle. Candidates who aim to obtain an ITIL certificate must enroll for and participate in a training course delivered by an AXELOS Authorized Training Organization (ATO) and pass the ITIL certification exam in order to receive the certification.
The ITIL certification path starts with attaining an entry-level certification – ITIL 4 Foundation certification – which is designed as an introduction to the framework explaining its key concepts and processes. After this point, students can select modules from two paths, namely – ITIL Managing Professional (MP) and ITIL Strategic Leader (SL). Once a student completes and passes every exam in both the branches, they become eligible to reach the ITIL Master level.
ITIL Managing Professional (MP) – Targets IT professionals working within technology and digital teams of an organization.
ITIL 4 Specialist – Create, Deliver & Support
ITIL 4 Specialist – Drive Stakeholder Value
ITIL 4 Specialist – High Velocity IT
ITIL Strategist – Direct, Plan & Improve
ITIL Strategic Leader (ITIL SL) – ITIL Strategic Leader demonstrates a clear understanding of IT influence on business strategy.
ITIL Strategist – Direct, Plan & Improve
ITIL Leader – Digital & IT Strategy
Professionals who can particularly benefit from this certification include, but not limited to:
IT consultants
IT professionals interested in ITSM practices
Mid and senior-level professionals in technology industries
Various organizations in India have made major investments in upgrading their framework from ITIL V3 to ITIL 4. Such companies are always on the lookout for talented and skilled workers with extensive and excellent knowledge of the ITSM framework.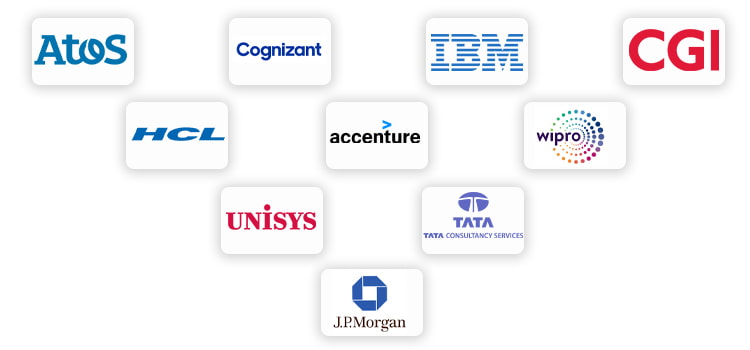 ITIL Salaries in India
As per the July 2020 report by Glassdoor India, the average salary for an ITIL certified professional in India is Rs.11,74,014.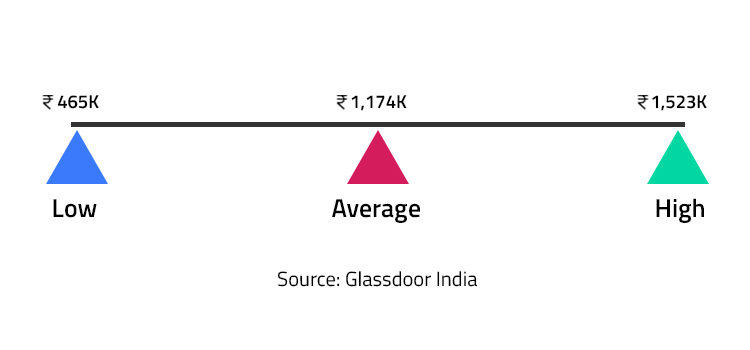 What's Next After ITIL? – ITIL Certified Professionals Still Require Experience!!
This is a burning question in the minds of many newly certified ITIL professionals. Do we get a job easily? Do I straight away fall under the higher range of salary for an ITIL certified professionals? The answer is No, and No.
An ITIL 4 certification cannot be treated as a cheat sheet and shortcut for a royal entrance to the technology world. It is imperative to remember this, because the certification alone does not guarantee a red-carpet welcome to the domain, and ITSM is no exception. Joining the niche group of ITSM experts requires knowledge, experience, an undeniable zeal and some good old perseverance. The ITIL framework and practices should be viewed as a valuable tool and opportunity with a potential of opening a variety of career avenues. Adding this certification to your resume, as a newbie, is a good way of impressing your potential employer, but it is particularly useful for professionals at mid- and senior-levels. Juniors may have the knowledge, however, they need plenty of real-time work experience to grasp the technologies used. It is imperative to understand the long-term benefits and goals before you embark on the ITIL journey.
A quick search on popular job portal – naukri.com yields numerous open job opportunities that require ITIL certification across multiple locations in India –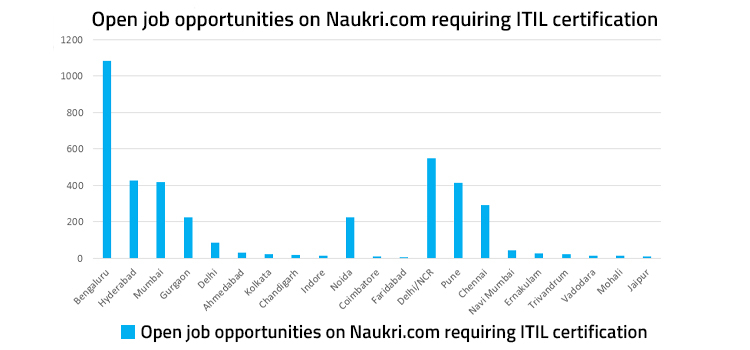 Potential Career Paths for ITIL certified professionals:
Information technology project manager
Information technology manager
Service delivery manager
Project manager
Senior project manager
Information technology director 
There is a difference between knowing the path and walking the path.
ITIL offers an internationally recognized certification which largely increases your chances and possibilities for good career growth and most importantly it teaches a valuable and agile framework for IT service management. An ITIL practitioner with appropriate experience is not just valued in India, but across the globe. Ultimately, it is a combination of real-world experience and the theoretical knowledge of ITSM concepts, which positions you as the golden catch and enhances your prospects.  Without the ability to manage ITSM effectively in an actual IT environment, the certificate is just a piece of paper.
 Are you interested in learning more about ITIL opportunities, ITIL 4 training and ITIL certification? 
Cognixia – world's leading digital talent transformation company is offering a fully developed portfolio of AXELOS accredited formal classes, ranging from the ITIL 4 Foundation to Intermediate and Expert levels. Our ITIL courses focus on helping organizations and individuals understand ITIL best practices and ultimately achieve the ITIL certifications. The more advanced courses take a deeper and more detailed approach to ITIL best practices, helping candidates prepare for the most challenging roles within IT organizations. Our ITIL 4 Foundation online training has achieved a 100% pass rate for all its public schedules till date, and is now covered by the 100% money back guarantee*. So, once you train with us, if you do not clear your ITIL certification exam in the first attempt, we would refund the entire course fee back to you. To know more about our ITIL classes, visit here.
*T&C Apply