When problem management is done properly, it can prove extremely valuable to IT departments, the employees, and the companies they support. It can boost fix rates, reduce potential incidents and related costs. It further enhances service experience, staff experience, and customer experience (CX) depending on the company stakeholders involved.
But what changed with problem management once ITIL 4 was released? This blog covers The Problem Management ITIL 4 Practice Guide.
ITIL 4 and Problem management basics
According to ITIL 4, the fundamental purpose of problem management is "to minimize the possibilities and effect of incidents by detecting real and possible causes of problems & managing fixes and known faults."
ITIL 4 emphasizes identifying real and probable root causes and solutions. Both were underserved in prior editions of ITIL, and focusing on both today reflects a significant shift.
Difference between problem management and incident management
The Incident Management approach responds to and fixes issues. They focus on treating the incident symptoms and aim to get clients back up and running as soon as feasible. Meanwhile, the Problem Management method digs further and strives to identify the underlying errors.
The Problem Management method uses reactive & proactive approaches –
Reactive Problem Management activates when detected problems necessitate assessment and implementation of a longer-term fix. For example, problem management may take up an Incident or a series of linked incidents whose fundamental cause could not be handled during incident management to avoid similar incidents from repeating.
Proactive Problem Management is a continuous activity that attempts to detect difficulties to avoid subsequent incidents. For example, problem management examines incident records, operational logs, and other data to identify patterns & trends that may suggest the presence of underlying faults.
Problem management in ITIL 4 – Three Phases
A new Problem Management practice in ITIL 4 includes 3 broad action phases.
Problem Identification

Activities for identifying problems detect and record issues by:

Analyzing incident records.
Identifying duplicate & reoccurring problems.
Identifying a risk that an incident may reoccur during major incident management.
Analyzing information from suppliers and partners.
Analyzing information from internal software developers, test teams, and project teams.

Problem Control

After completing the problem identification stage, take a closer look at them. Errors may arise from a range of sources, and excellent Problem Management teams frequently employ a variety of tools and approaches to identify the impact better and do root cause investigation. There may not always be a single origin — or a simple fix — to a complex problem. When a problem has gone through this procedure, it is classified as a "known error."

Assigning a "known error" situation to a problem record indicates somebody has looked into the issue, attempted to understand its impact (on other products or services, organization, and clients), hopefully, defined the cause, separated the error (and find a solution), and implemented a workaround until then. A workaround is simply a Band-Aid that is used until the permanent repair can be implemented.

When a solution to the problem is neither possible nor cost-efficient, a successful incident workaround may become a permanent way of coping with the problem. If this is the case, the problem stays in the "known error" state, and the published remedy is used whenever similar instances occur. Each documented workaround provides a detailed description of the symptoms and circumstances in which it is used. Workarounds can be automated to increase efficiency and speed of implementation.

Error Control

Error control actions handle recognized mistakes and may allow for the development of potential long-term fixes. When a permanent solution necessitates change control, it considers the risk, cost, and benefits.
Error control also re-evaluates the state of known errors that have not yet been repaired, considering the overall influence on the end-user and service uptime. This also includes the costs of permanent fixes and the efficacy of workarounds. Workaround efficiency should be assessed each time a workaround is utilized, as the workaround may well be improved depending on the evaluation.
Read a Blog post: How ITIL 4 is helping professionals future-proof their careers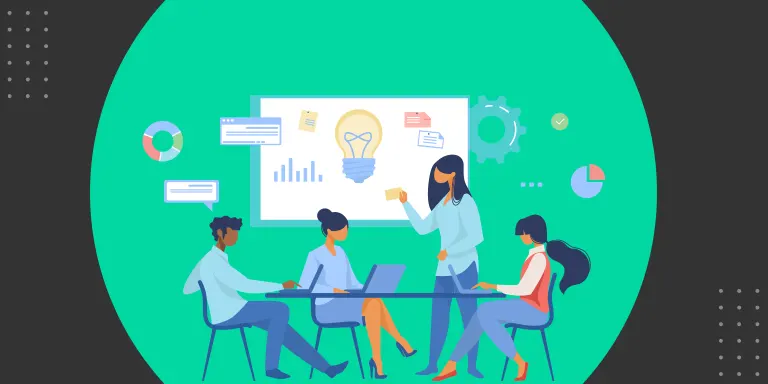 The key change in ITIL 4 Problem Management
Previously, analyzing problems in ITIL problem management procedures focused mainly on two things: hardware & software. The IT world is evolving, and problem modeling accounts for this in problem management practices.
ITIL 4 recommends examining documentation, third-party aspects, standard data, high-sensitivity data, client resources, and heavily regulated services & systems in addition to hardware & software. Modeling allows individuals to manage the issue more effectively by pushing them to focus on these other parts of the service. For example, if you suspect a hardware issue is causing a problem, the first thing you can do is replace that component. However, without clarity, we risk failing to solve the situation and potentially making matters worse.
Reinforcing the idea that the problem is due to the way of operating (outdated business practices or documentation process), technical debt, or maybe even a compatibility issue with a supplier system –
It keeps people focused on the overall problem instead of getting pulled into a silo, increasing the likelihood that it will be fixed properly.
Many problem-solving activities rely on employee expertise and experience rather than explicit, recorded processes. Problem-solving talents and skills include the capacity to comprehend complicated systems and consider how various errors can occur. Developing this mix of analytical and creative abilities takes time and mentoring, as well as appropriate ITIL change management training.
You can get started with the ITIL foundation certification, which introduces you to the Information Technology Infrastructure Library version 4, often known as ITIL® 4. ITIL 4 provides a collection of guiding standards and practices that companies widely adopt all around the world. As a result, ITIL 4 contributes to creating value and the provision of high-quality, cost-effective solutions to customers and clients.
The ITIL 4 Practice Guide allows you to –
Executing and organizing problem registration based on provided data
Classifying problems in the initial stage.
Coordinating and controlling problem inquiry & solutions implementation.
Managing contact with the incident-responsible teams responsible
Constructing and communicating problem model.
Coordinating, monitoring, and evaluating known errors.
Formally closing problems.
Get ITIL Certification for Better Problem Management
If you want to improve your skills and future career prospects with ITIL 4 certification, Cognixia is here to help!
Cognixia is the world's leading digital talent transformation company, committed to helping you shape your future & career by providing insightful digital technology training and certifications. We are here to give you the best online learning experience possible by expanding your knowledge through immersive training sessions and increasing your skill set. Individuals and organizations can both benefit from Cognixia's highly engaging instructor-led courses.
We are an AXELOS Authorized Training Organization (ATO) that offers the learner a complete portfolio of ITIL online training & certification programs. Our ITIL 4 Foundation certification course is considered one of our portfolio's most sought-after online training programs.
The ITIL training via Cognixia is provided by the industry's most experienced, expert ITIL trainers and is delivered in line with the official AXELOS guidelines & curriculum.
With Cognixia's ITIL 4 Foundation certification program, you get a hands-on practice that helps you clear the main ITIL certification exam effortlessly. Not just that, with our ITIL training course, you get to have the perk of lifetime access to the training's learning material & video lessons via our LMS.
Learn and improve from the comfort of your home with our intuitive & comprehensive ITIL 4 Online Training.
This ITIL training course will cover the following concepts:
The concept of a service
Services, costs, risks. and service management
Service relationship management
The 4 dimensions of service management
Guiding principles of service management
Service value system
Service value chain
General management practices
Service management practices
Technical management practices