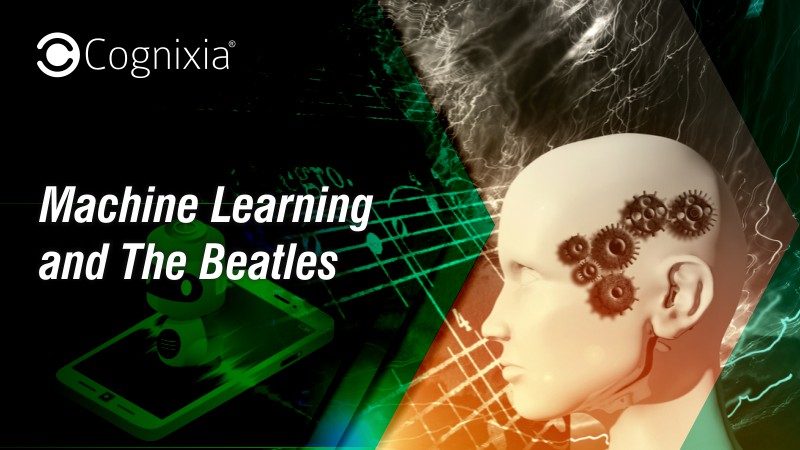 For years, fans kept debating 'who wrote what' in songs with joint credits for Lennon and McCartney. And now, machine learning has attempted to clear the doubts.
Formed in Liverpool in 1960, The Beatles, comprising of a lineup of John Lennon, Paul McCartney, George Harrison and Ringo Starr went on to be the most influential band of all time. They were a cultural phenomenon and their timeless music is hugely popular even today. Their songs are full of interesting lyrics and deep ideas. For instance,
"When you've seen beyond yourself
Then you may find peace of mind is waiting there"
Recently, a new machine learning model, OpenAI's GPT-2 [1] was developed, which could generate lyrics similar to The Beatles song lyrics, so much that one couldn't even spot the difference! The model uses language modelling, the bigram model and humongous amount of data to create a never-seen-before Beatles song! The results of the model have been amazing.
While machine learning has been successfully generating new Beatles songs, Data Boffins at Harvard and the Dalhousie University in Canada have devised a machine learning system to identify which Beatle wrote what part of which song, especially for songs with shared credits. As part of the program, researchers trained this machine learning system on 70 songs from the Beatles back catalogue, training it to attribute particular songs to John Lennon or Paul McCartney, on the basis of known musical styles. This helped create a 'musical fingerprint' for both John Lennon and Paul McCartney. About 137 unique musical patterns (including chords, notes, and other musical flourishes) were identified to generate this musical fingerprint. This fingerprint was then tested against with known single author credits, and it worked to an certainty of about 76%.
This machine learning system was then used to test eight songs/parts of songs that were recorded by The Beatles between 1962 and 1966 where the author lyrics were shared, and the dominant influence was a subject of constant debate among fans. Based on the results obtained, researchers claim that they have been able to identify the individual authorship to about 90% certainty for songs like "Ask me why", "Do you want to know a secret" and "A hard day's night". The system seemingly succeeded in identifying what part of the lyrics was written by John Lennon and what part was written by Paul McCartney for a particular song.
For instance, for the song "In my life", the system identified with about 81% certainty that a large part of the song was written by John Lennon. The system attributed the middle-eight melody to Paul McCartney. McCartney's influence was recognized in the bridge with about 43.5% certainty. Officially, The Beatles have claimed that John Lennon wrote the lyrics while Paul McCartney wrote the music for this song. The system broke the song into verses and bridges, and analyzing it verse by verse, it identified the lyrics to be more consistent stylistically with Lennon's style of songwriting. Similarly, songs like "Baby's in Black", "The Word" and "From me to you" were attributed to Paul McCartney with about 97% certainty. The system revealed that Paul McCartney tended to use more non-standard musical motifs in his songs, with a greater song complexity, which was a distinguishing feature across his songs.


In this way, machine learning has been enabled researchers to study the way musicians influence change over time, as well as explore the realities behind the collaborative nature of song writing in popular music. Machine learning holds immense potential in transforming the way we study and perceive music, and helping fill in the gaps in our understanding of it. To enable this research and attain such accomplishments, there is a huge demand for skilled machine learning professionals. Cognixia – world's leading digital workforce solutions company offers you an opportunity to study not just machine learning but also learn Python fundamentals as part of its comprehensive Machine Learning with Python training program. This course equips you with all the necessary skills and knowledge that you need to make a successful career in the field of machine learning. Reach out to us to know more.