In today's episode, we're going to talk about the role of service management in a business's digital transformation process.
As we know, COVID-19 has made 80% of the organizations accelerate their digital transformation strategies. Businesses are constantly on a hunt to build new strategies to respond to the new trends and ways to give them a competitive edge in the market.
And what better way to achieve that than technology!
IT plays a significant role in a business's scalability and optimization.
According to a recent study, more than 60% of enterprises are changing or increasing their technology investment to transition their operations to the digital future.
They are increasing their usage of technologies with a faster change velocity and are more business-oriented.
However, to run a business efficiently, you need to have a good ITSM platform that enables you to keep track and keep up with the market trends.
If you look at the traditional IT service management tools, you'd see that they are also starting to address service management.
You may be wondering why service management should change at all. After all, shouldn't ITSM be consistent in the midst of all the change?
Parts of traditional ITSM will continue to exist, particularly for supporting systems of records. However, given how quickly digital transformation has progressed in the last two years, it is evident that ITSM will need to adapt.
So, what exactly is IT service management, and why is it considered an important component of a business's digital transformation activities? And how does ITSM help businesses successfully make this transition?
What is Service Management?
IT service management (ITSM) is a business strategy that combines information technology and other business processes into services that improve how their bundled services are delivered to the customers.
ITSM manages technology from the beginning to the end. Everything from service design to development, deployment, and support is recorded, regulated, and structured. The framework is a set of best practices telling how your organization should approach and engage with its technology.
However, end-to-end tracking is required in an ITSM system. Tracking will help you create useful data for further analytics, which can be fed into the next ITSM designing phase. This is how you streamline and improve your business processes according to the demand.
That leads us to the question of how ITSM helps in digital transformation?
As technology is what directly impacts the business's bottom line. The ITSM software you use will serve as the core for the digital transition. These service management technologies are intricately linked to digitalization efforts.
There are 4 ways that service management can help you accelerate your digital transformation:
First, is it helps reduce operating costs

One of the main reasons many businesses implement an ITSM framework is to save money.

The main idea of ITSM is to standardize as many tasks as possible.

According to a study on ITSM practices, 28% of organizations employing a service management model have already seen operational expenses decrease, even the early adopters. The figure increased to 49% among mid-stage users.

Next, it improves customer service

Service is another underlying aspect of IT service management. All of the company's IT and business resources are linked in an ITSM model to deliver superior service to customers and stakeholders.

The goal of using an ITSM system is to automate as many different types of service requests as feasible.Customers should ideally be able to help themselves with standardized service requests.

For example, they want a basic password change or an update on a bigger ongoing project.

ITSM benefits not only the customers but also the company's service team.

While customers receive a faster response answer to their requests, IT expert focuses on more productive duties.

This way, the company also benefits from increased productivity and performance data gathered throughout the automated transaction. This data feeds the analytics and is used for further improvement in the future.

Third, it also simplifies the workflow of a business

A service management model consolidates your IT-related operations, processes, management structure, and technology into a single system. Building that platform may take time and effort, but the outcome is a streamlined and simpler set of company operations.

It will help you find repetitive procedures, identify staffing that may be decreased or diverted, and develop a greater understanding of how your IT systems communicate.

Consequently, every aspect of your company that is impacted by IT will be simplified. That, as we all know, implies everything.

Further, it improves decision making

Implementing an ITSM model allows you to make more informed decisions.

Because every operation and technology is interconnected, it is easier to incorporate ITSM software to deliver insights from one end of your business to another.

It also enables you to use the reporting and analytics capabilities to make strategic decisions.

For example, you can have the performance indicators you need to assess if a specific service requires extra staffing. Alternatively, you can determine whether a given cloud server installation is underperforming.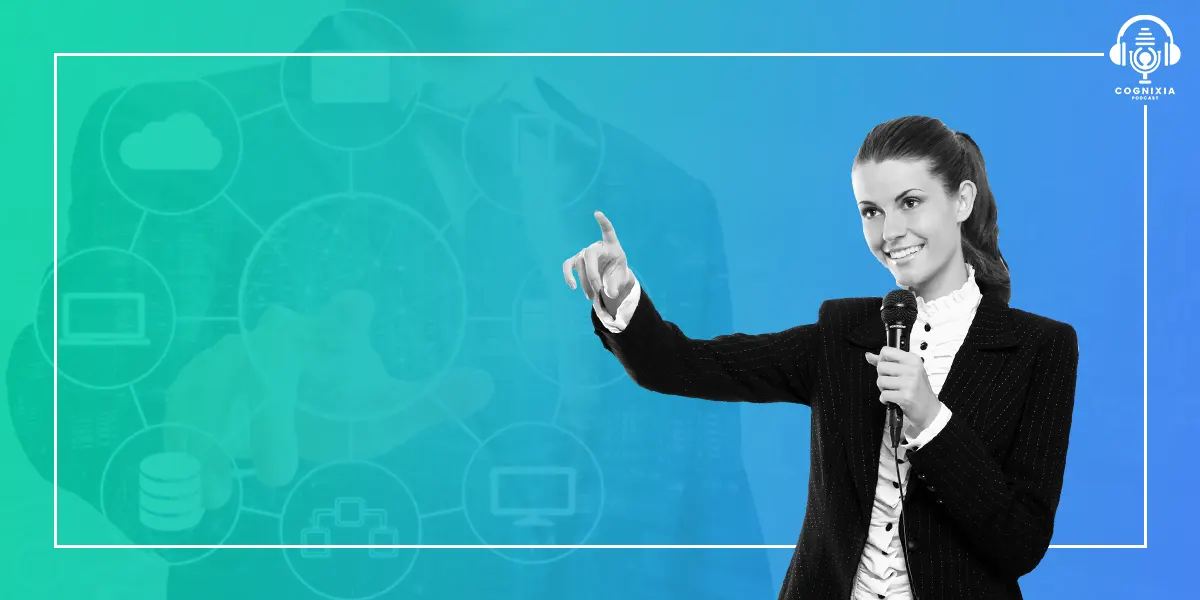 Businesses that can successfully adopt ITSM and transform their environment digitally can deliver better customer experiences and capitalize on new revenue opportunities.
Though digital transformation cannot be achieved by making just a few modifications.
Change happens when external factors work to influence internal operations.
For example, you may re-evaluate the technology you use and embrace a new technology to get a different style of engagement, but transformation affects deeply held ideas. The transformation causes business operations to become natural, resulting in the intended outcome.
IT leaders are now beginning to believe that ITSM will enhance the result and provide significant improvements above whatever solutions they may aspire to construct in-house.
ITSM solutions are more resilient and efficient on a fundamental level. They also enable automation, smoother procedures (which means less time wastage), better connections, prioritized outcomes, and better communications for all parties participating in these processes.
Because service management focuses on IT processes, ITSM solutions help promote workflow automation and collaboration of IT and other related services.
It further boosts the company's digital transformation initiatives.
Finally, the success of these efforts generates new revenue opportunities for all connected departments and enables the company to construct solid business operations while allowing management and users to navigate formerly complex procedures digitally.
ITIL is now seen as the fundamental aspect of a successful transformation – it's a proven tool that provides the required digital workflows and capabilities to businesses in a highly optimized manner that helps businesses scale digitally.
ITIL offers you the improved recognition, support for Agile integration, DevOps, as well as Lean that are placed to meet your modern-day transformation priorities.
Cognixia helps you accelerate business ROI and improve customer experience with its ITIL Certification program.
We're one of the world's leading digital talent transformation companies that is committed to providing you and your team insightful digital technology training and certifications programs.
We're here to give you the ultimate online learning experience that expands your knowledge and skillset through immersive training sessions.
We are an AXELOS Authorized Training Organization (ATO) offering the complete portfolio of ITIL online training & certification programs. The ITIL 4 Foundation certification course is one of our portfolio's most sought-after online training programs today and has transformed the career of hundreds of individuals to date.
The ITIL 4 training Cognixia provides is delivered by the industry's most experienced, expert ITIL trainers and is in line with the official AXELOS guidelines & curriculum.
With Cognixia's ITIL 4 Foundation certification program, you will get extensive hands-on practice & all the assistance you need to prepare for the ITIL certification exam. Not just that, with our ITIL training course, you get the perk of lifetime access to all the learning material & video sessions via our LMS.
Learn and improve from the comfort of your home with Cognixia's intuitive & comprehensive ITIL 4 Online Training.