Hello everyone and welcome back to the Cognixia podcast. Every week we gather here to discuss something new in the field of emerging digital technologies hoping to inspire our listeners to learn something new and keep advancing in their careers by upgrading & updating their skills from time to time.
If you have been looking through the different certification courses you can pursue to earn the very wide range of credentials available in the market currently and trust us, there are so, so many, then you would also have come across the clause associated with some of these certifications talking about when these credentials expire. These certifications expire at the stipulated time and must be renewed before expiring. This would usually involve either re-training or earning some certification credits as a prerequisite and taking a re-certification examination to keep the credentials active and current.
One such certification that now requires to be updated every three years, is the ITIL 4 library of certifications. Earlier, the ITIL 4 certifications required to be updated only when a new update to the ITIL library was released. For instance, anybody with the ITIL v3 certification was required to take an ITIL 4 Managing Professionals exam after a short re-training to upgrade their credentials to ITIL 4. This way, once the library was updated, one could transition to the latest update to keep their credentials current. However, from January 2023, all ITIL 4 certifications would be issued with a renew-by date that would be three years from the award date. Any certification holders who do not renew their certifications within three years of the award date will still be a part of the Successful Candidates Register but a note will be added to their record to indicate that their certification is not aligned with the current certification requirements.
So, if you are someone who has pursued their ITIL certification in 2023, or are planning to pursue it in the future, your certification comes with a renew-by date which would be exactly three years from the award date of the certification. But what if you already had an ITIL 4 certification, something you earned already before 2023? In that case, this is what you can do:
One, if you were certified before 30 June 2020, you have until 1 June 2023 to choose to renew your ITIL 4 certification, irrespective of when the certification was issued. If you were certified after June 2020, you will have the option of renewing your certificate within three years of the original award date.
If you are wondering how you can find out what your renew-by date is, allow us to help. You need to log into your PeopleCert account to get all the information about your ITIL 4 certification.
Now, what about the individuals who hold the ITIL v3 certifications and did not upgrade to ITIL 4? Well, according to PeopleCert, the certification renewal requirements will not apply to the ITIL v3 certifications.
However, what if you had taken the ITIL 4 Managing Professional Transition exam and currently hold the ITIL 4 Managing Professional Certification? Or what if you hold more than one ITIL 4 certification? Then all those ITIL 4 certifications would hold the same renew-by date which would be three years from the most recent ITIL 4 certification exam taken.
Confusing?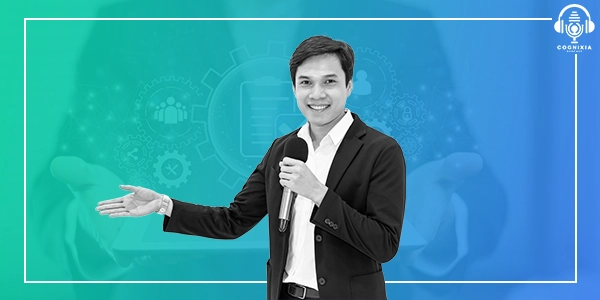 Let us explain.
For instance, if you took an ITIL 4 Foundation certification examination on 1 January 2021 and then took the ITIL 4 Specialist: Create, Deliver, and Support on 1 January 2022, then both your ITIL 4 certifications would have a renewal date of 1 January 2025. Does that help?
This brings us to an especially important question that many of us wonder, why do the ITIL 4 certifications need to be renewed? Clearing the exam and getting the certification once was effort enough now, isn't it?
Well, PeopleCert's new Continuing Professional Development program, of which the ITIL 4 certifications are a part, is designed to help you stay ahead in the busy labor market, through supporting an individual's continuous professional development. Also, keeping your skills up to date is essential to keep thriving in one's chosen profession and excel in your career.
How will the regular renewal of your certification benefit you?
Firstly, it helps you stay competitive with current & relevant industry and best practice skills, knowledge, ideas, and learning.
Secondly, it provides you with the opportunity to grow your career by helping you avail yourself of the best career advancement opportunities and keep yourself ahead in the highly competitive job market.
Thirdly, it helps you demonstrate your commitment to upskilling not just your current but also your future employers.
Fourthly, it improves your productivity and efficiency at work.
And last, but definitely not least, it elevates your personal brand and enhances your professional resume.
Quite a winning situation, we would say, isn't it?
To keep it simple, technology evolves quite rapidly in today's world, necessitating the world to change to keep up with the advancements. Work cultures change, the organization's goals and objectives change, the way work gets done changes, and everything changes. Certifications need to keep evolving to keep up with the changing world around us. This requires you to keep getting re-certified and renew your credentials.
Now that we have established when your ITIL 4 certifications need to be renewed and why they need to be renewed, it is time we told you how to renew them too. There are a few things you can do in this regard.
The first, and pretty straightforward way to renew your ITIL 4 certification, is to retake the same certification exam. So, if you hold an ITIL 4 Foundation certification, go on, talk to an Axelos Authorized Training Partner, and take the ITIL 4 Foundation certification examination once again. Doing that will renew your credentials for another three years from the date your renewed certification gets issued.
The second way to renew your ITIL certification is to earn another ITIL certification. So, you can move up the ITIL 4 career pathway, start an ITIL 4 training course for the next certification on your path, then your certification becomes valid for three years from the latest certification date. Let us explain this. Suppose you currently hold an ITIL 4 Foundation certification. Now, you can decide to move up the ladder and take up the ITIL 4 Managing Professional or the ITIL 4 Strategic Leader certification tracks, train for the different modules, and get certified. Once certified, both your ITIL 4 certifications will not expire three years from the date the latest one was issued. So, you get to upgrade your credentials and extend the validity of your existing credentials. That is cool, isn't it?
There is one more thing you can do to renew your ITIL 4 certification. You can collect and log what is called the Continuing Professional Development points or CPD points. Now this pathway for renewal is something that PeopleCert introduced in March this year, so hear us out. The CPD points are a core feature of the MyAxelos subscription offered by Axelos and they are designed to support you with your professional development activities. There is an annual points requirement, which you can meet through a unique three-stage cycle.
Step one in this cycle is to assess capability and plan learning. In this stage, you assess your skills & capabilities to help you gauge your development needs. This will help you identify the right activities and keep track of your progress.
The second step in the cycle is to acquire skills and knowledge. Once you have understood your capabilities and set yourself some development goals, now is the time to act to meet those goals. You choose the activities and tasks you can perform to build your capabilities and meet your development goals.
The last step in the cycle is to apply and evaluate. This is where you evaluate how the activity you undertook has helped you learn and how it has helped you achieve the development goals you set. You log all the activities. When you log the activities into the MyAxelos portal, you will be asked to evaluate the outcome you achieved by either sharing a description of what you learned or selecting the skills you developed by performing that activity.
Now what are the annual CPD point requirements? You need to complete activities worth 20 CPD points linked to the ITIL 4 certification you hold within a 12-month time. Of the twenty, five of the CPD points should come from the professional experience category which involves activities like applying the ITIL best practices in the workplace, coaching colleagues about the ITIL best practices, mentoring individuals, or teams to help them grow, etc. The remaining 15 CPD points can be from any of the three categories – Professional Experience, Professional Education, and Community.
Under Professional Education, you have activities like earning more PeopleCert certifications, earning other certifications from PeopleCert Accredited Organizations, earning other certifications from non-PeopleCert Accredited Training Organizations, attaining professional qualifications from awarding bodies, participating in in-house training, engaging in e-learning, reading relevant books, publications, research, white papers, etc. and even engaging with podcasts and webinars.
In the community category, there are activities like organizing industry/best practices-related events, contributing to community discussion forums, authoring thought leadership, attending industry events, reading community discussion forums, and volunteering to share your knowledge and experience.